Angela Clutton conjures up a contemporary spin on a classic for that perfect Christmas breakfast…
No matter how much you love your job – and I know you do – one of the best things about Christmas is having a few days off work. And one of the best things about having a few days off work, is having the time for a proper brekkie. If you're really lucky, one that comes sufficiently later in the morning than your usual breakfast that it deserves to be called that most decadent of meals: brunch.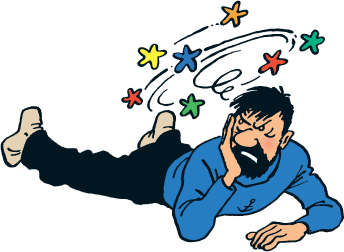 A meat-free meal can be a blessed relief over Christmas, so this Eggs Benedict is a non-traditional version with haddock instead of the ham/bacon. It's an English muffin layered up with smoked haddock, a poached egg, hollandaise sauce and a few snipped chives. I'll admit there are quite a few stages to it, but then I think that all adds to the general 'hey no rush, man, breakfast is a-coming' mood. You can do a bit, have a sit- down, make a coffee, do a bit more, have a little read of the paper….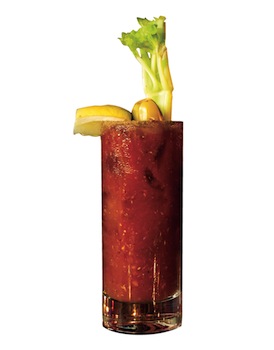 First things first – a Bloody Mary to fire up the system. By all means a virgin one if starting the day with vodka seems a bridge too far, even at Christmas.
Put a handful of ice into a highball glass and pour over a double measure of vodka (or not). Follow with one of those little cans or bottles of tomato juice. Add in some salt and pepper, a shake or two of tabasco and the same of worcestershire sauce. These quantities are a matter of very personal taste – you'll have to try it and test it until it hits the right spot. Do not underestimate the value of a partner who can fix a Bloody Mary that is perfectly attuned to your tastebuds. Finish with a stick of celery in the glass as an edible stirrer.
For the Eggs Benedict – serves 2:
2 English muffins
4 eggs for the poaching – the freshest eggs make for the most successful poaching white wine vinegar
1 pint milk
a bay leaf and a sprig of thyme
2 chunky fillets of smoked haddock
chives
For the hollandaise sauce:
1 tbsp water
1 egg yolk
110g butter – cubed
juice of 1/4 lemon
cayenne pepper – not essential
Step one – poach the eggs
You're going to poach and then chill them to keep them perky until ready to reheat and serve. So prepare a big bowl with iced water. Fill two large saucepans to two-thirds with water. Bring to the boil. Meanwhile, break one egg into a tea-cup and do the same with another. Add into each cup a few drops of vinegar. When the water is really bubbling, use a whisk to create a cyclone of water in the centre of the pan.
Once it's doing Wizard of Oz-esque spins, drop an egg into the vortex from as low a height as possible. All this effort should stop the white floating away from the yolk. Do the same with the other pan and egg. Turn the heat down and poach for 3 minutes.
Remove with a slotted spoon and pop into the iced water. Repeat with the second pair of eggs.
Step two – poach the haddock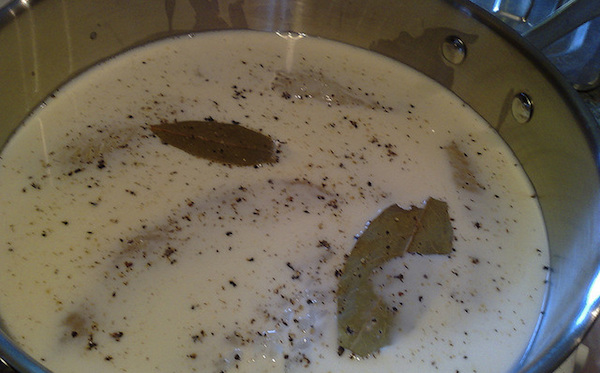 Preheat the oven to a low temperature to keep the fish warm once it's cooked. Place the haddock in a frying pan. You need to then just about cover the fillets with liquid. Approx two-thirds milk to one-third water (or white wine if you have a bottle open in the fridge). Add in the bay, thyme and a little pepper. Bring to a high simmer and then turn the heat down. Simmer gently for 10 minutes until the fish could come away in chunky flakes. Gently lift out of the pan, cover in a dish and pop into the oven to keep warm.
Step three – the hollandaise
I'd start this while the fish is poaching. You don't want the fish to be hanging around too long once its been cooked.
Sit a heatproof bowl over a pan of simmering water. The bowl must not touch the water or else you have nobody but yourself to blame if it curdles. Put the egg yolk and water into the bowl. Whisk well to get a bit of body into it. Continue whisking as you gradually add the butter cubes. It'll go lovely and thick and creamy. Whisk in the lemon juice, a small pinch of cayenne if using and season.
The hollandaise will keep warm over the pan until you are ready to serve. Give it a friendly whisk every now and then so it doesn't think you've forgotten about it.
Step four – building your benedict
You are all set: your fish is poached and keeping warm; your eggs are poached and waiting to be heated up; your hollandaise is made and warming. This last part is now easy-peasy.
Put a large saucepan of water on and get it properly boiling. Halve and toast the muffins. As they are toasting, slide the eggs into the rapidly boiling water. A top and a bottom of muffin for each person – butter them if you fancy. Cut each fillet of haddock in half across its middle and sit a piece astride each muffin half, being careful not to take any poaching liquid with it. Lift the eggs out with a slotted spoon, rest the spoon on a cloth to take away any excess water and then perch each egg atop the haddock. Sweep some hollandaise over and let it ooze down the sides of the egg around the fish and the muffin. Snip a few chives onto its peak and there you are – a breakfast that will taste as scrumptious as I bet it looks.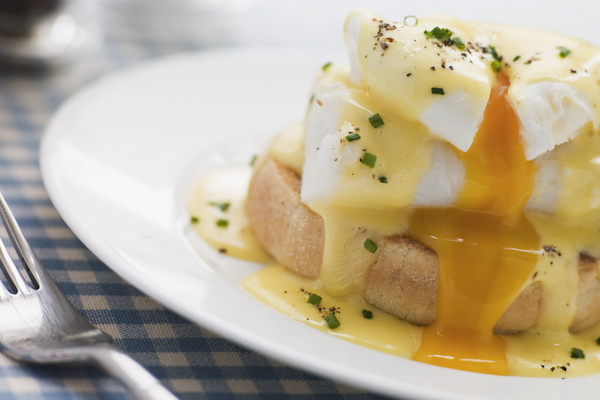 Angela Clutton is writing a book about all kinds of ways of living and doing things that have been passed down through generations. For more information, visit her website.