Gerrard Street is filled with the Friday night throng. Lights shimmer and glint and delicious smells swell up from busy basement kitchens. The rain pours down in heavy torrents, the streets look like a scene from Blade Runner, steam and smoke rising from the drains.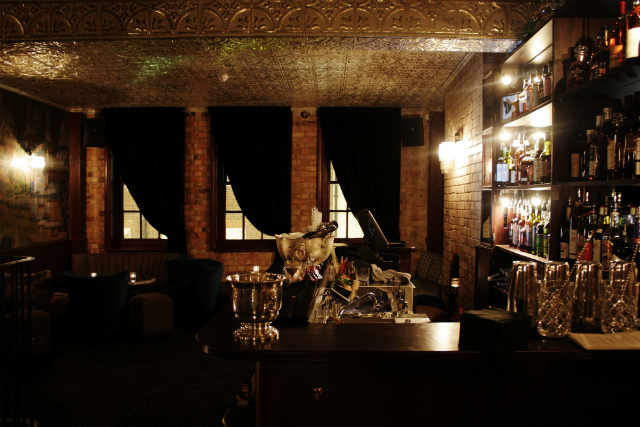 The heavy, graffiti'd metal door is unmarked and seems incongruous with the bright markings of a thousand dim sum restaurants. Once past the beautiful, steely hostess on the door, you are warmly welcomed into the opulence that is the Experimental Cocktail Club (ECC). Candlelit steps lead up into a small, dark room which centres around an extremely well-stocked cocktail bar. It feels delicious to be hidden away up here, a few feet above the busy Friday night bustle of Chinatown, but locked away in a world of glamour which harks back to a distinctly bygone age. Jazz plays gently as the evening starts to come alive.
ECC was opened in London by a group of young Frenchman, who already had a well-established ECC in Paris. The chaps realised that there was a gap in the market for a sleek late night, non-members establishment in this part of town and made the appropriate arrangements – ECC is now known to be one of London's finest late night establishments.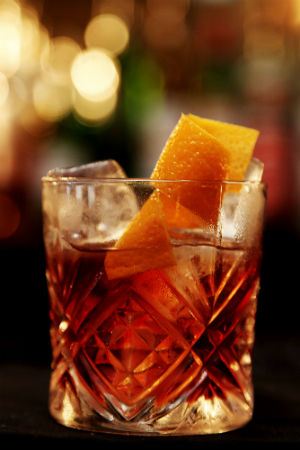 The bar is pretty packed as we arrive, in high spirits and refreshed from a bibulous dinner. Luckily we find a good spot in the corner and survey a scene of spirited merriment. Drinks are classic in form, but with hints of exoticism and eccentricity. There is also a selection of fine cheeses and charcuterie on offer for those who want to settle in. For the high rollers there are vintage cocktails that are constructed from rare, ancient bottlings of well-loved spirits, but prices are rather punchy at £100 and upwards. We settle for recommendations from the main list. We enjoy several rounds of Old Cubans, fine drinks fashioned from lime juice, rum and a little champagne to finish. There is a wonderous conconction called a Winnie the Pooh involving lots of honey and bourbon.
Later, the jazz starts to morph into something deeper, with extra bass. ECC opens late and serves the best cocktails in the vicinity, so as you might imagine, people come early and stay for the duration. I suggest bagging an early table and settling in; down below on Gerrard Street everything crackles and spits with the frenetic activity of the Soho night, but up here you're in your cocoon and that's all that matters.
ECC, 13a Gerrard Street Chinatown, London W1D 5PS. Tel: 020 7434 3559. Website.