January need not signal the start of frugality and abstemiousness; it's grim and cold out there, so why starve? Georgina Wilson-Powell ventures west in search of something healthy that we can also look forward to…
The UK's most sustainable city is also one of its most exciting when it comes to eating out. From vegan friendly, backstreet neighbourhood restaurants to seasonal small plates served round beautiful communal tables, Bristol's about provenance over pretension. Here are 10 of my favourite spots for breakfast, brunch, lunch and dinner – yup, bring your loosest clothes.
Try root to fruit eating
Chef Tom Hunt's neighbourhood restaurant, Poco, in Stokes Croft is the place to meet up with friends over well paired small plates that focus on the seasonal veg. Mismatched tables and chairs and strategic candlelight give Poco its boho vibe but friendly staff and unpretentious but delicious will keep you coming back.
Bristol's the king of the organic microbakery
Bristol's not only home of the Soil Association (the UK's leading organic certification) but it's also home to a huge number of exceptional bakers. From vegan cakes and sweet treats at Earthcake to incredible sourdough loaves from Pinkmans and cinnamon buns at Harts Bakery to one of the best carb-laden brunches at Mokoko in Wapping Wharf. Do not, whatever you do, skip breakfast (or brunch).
Get the drinks flowing
Flow pairs seasonal cocktails and organic wines with seasonal vegetarian food that you'll be talking about for days. Comforting tastes are elevated to camera ready morsels that really showcase the versatility of veggies. Sample dishes include Homewood halloumi polenta chips with apricot ketchup and local wild mushrooms in thyme pastry, wild garlic, pickled enoki.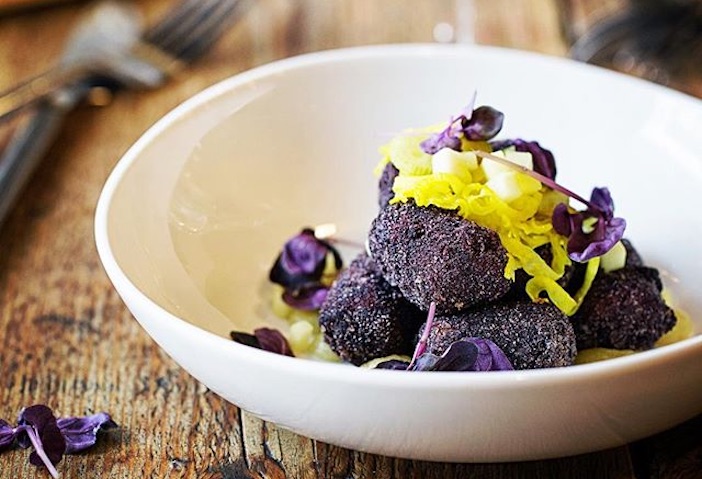 Book a romantic evening at The Ethicurean
Just outside the city is a walled garden restaurant that's just magical. The award-winning Ethicurean serves up three and five course meals that are out of this world but derived heavily from within their own 'Barley Wood' garden. Foraged fruits get turned into unique jams, the cakes are out of this world and each course is pretty enough to be a picture. Menus are ever-changing but think about Pea Labneh, ewe's curd & courgette or Strip-loin of Pork Apple, cauliflower & fermented mustard.
Eat the south west
Birch is the kind of restaurant that Bristol excels in. This is simple, seasonal, sustainable neighbourhood eating with long communal tables and menus defined by what's available locally. It's one of the stars of Southville, the trendiest part of Bristol south of the river.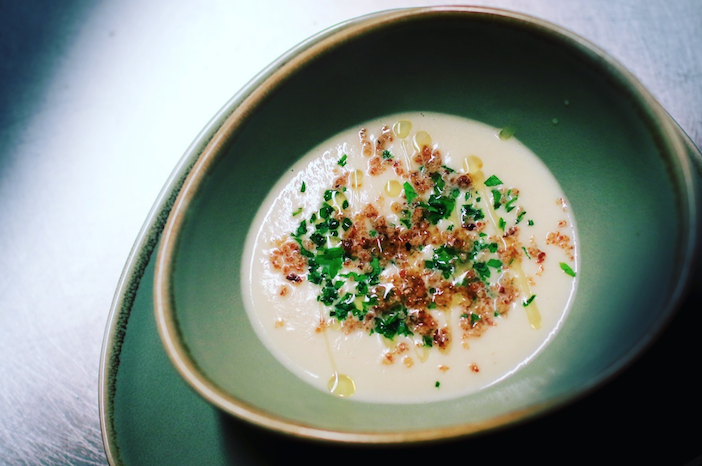 Distill your own gin
The gin revolution definitely hasn't left Bristol alone and the city has its own microdistillery, Psychopomp. Seasonal and classic craft gins are served up in the city's best bars but you can pop by the distillery on a Saturday afternoon and walk away with your own bottle of bespoke gin.
Don't miss the Wharf
The newly generated Wapping Wharf is packed full of flavour packed restaurants, bakeries and places to sip a local brew. Root is one of the key players, it serves up veggie and vegan tapas style plates that will have even steak lovers salivating. Rob Howell, former head chef of the Michelin star Pony and Trap, is at the helm, but the produce is the star of the show, including greens from the Severn Project which helps vulnerable people back into work.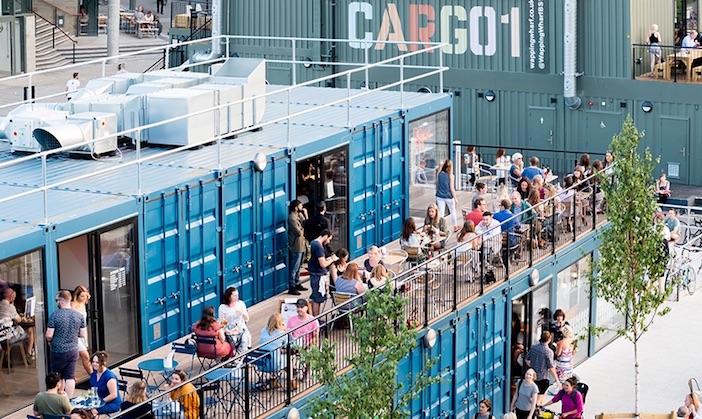 You'll love this factory tour
Bristol Beer Factory is responsible for some of the city's best sips. Their summer beer series takes the flavours of people's favourite cocktails. Taste a tipple with two hour evening tours and discover what's brewing in this former Victorian factory. Plus the brewery will combine with Tobacco Factory in October to bring Bristol Factoberfest, the city's own take on a bierkeller in Bedminster with over 60 beers on tap.
Tastes like Paris
Feel like France by way of the south west at Bar Buvette, which serves up a huge array of bio and organic wine (which if you're thirsty you can also buy to take home). This tiny bistro has just the thing for soaking up the French fizz too – hearty, locally sourced charcuterie and cheese boards (or a rather superior sourdough cheese toastie). Surely, every naughty weekend break should include an afternoon drinking wine and eating hot cheese?
For more food-focused, vegan and ethical takes on Bristol, head to the new pebble guide – your free guide to Bristol (and other sustainable cities in the UK) – or browse eatdrinkbristolfashion.co.uk.