Central London is swamped with 'concept' restaurants. It can be both dispiriting and overwhelming for those of us who would like to go to an honest, pleasant establishment for a good meal with friends to have to wade through a near-incomprehensible menu, where the chef's arrogance and ego have overwhelmed what would otherwise be a fairly paltry offering.
So I am now declaring a moratorium on visiting places that are more interested in the puns in the press release than what's on your plate. Farewell, nondescript establishments that will probably have shut their doors in six months anyway. Instead, I am only going to visit restaurants that know what they're doing, and do it extremely well. Places, in fact, just like 10 Greek Street.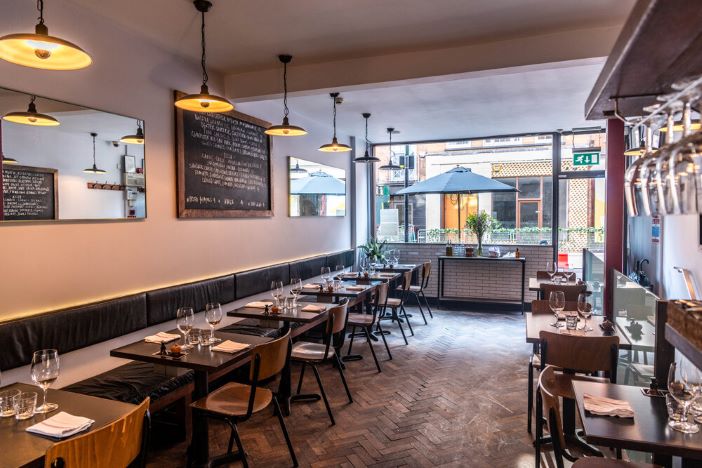 Unusually for Soho, 10 Greek Street is now celebrating its tenth anniversary. In a street that has seen near-endless numbers of places come and go, it is no longer the new kid on the block, serving up its St John-influenced modern British dishes with the punky relish that newcomers usually merit. Instead, stealthily, it has transformed itself into an elder statesman of the area, perennially popular with those who aren't interested in frills and frivolity but want good food, served extremely well, with one of the best-considered wine lists in the city.
I visit with my chum Brice, a committed trencherman who has the touching habit of pronouncing places to his liking either 'splendid' or 'most splendid'. Immediately, we warm to the unpretentious, plain room, complete with parquet floor, blackboards with the daily specials and tap water being served in milk bottles. This is not a place of linen tablecloths and hushed voices. Instead, this is a place where people eat and drink, and it's all the better for it. We order a couple of excellent rum old fashioneds, which arrive plain-as-you-like in glass tumblers, and peruse the menu. Yes, we like pretty much all of it.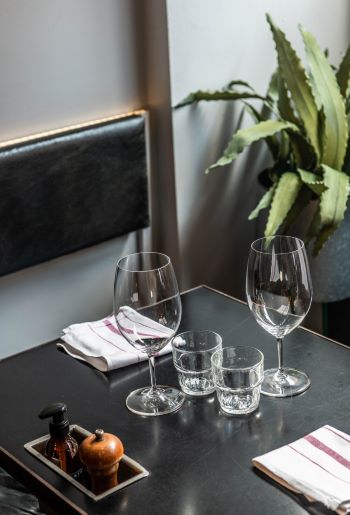 We begin with the garlic and chilli bread that comes complete with a trio of dips: tapenade, chickpea and aubergine. It's gone in a flash and Brice is looking expectantly at me. But before he can say 'please sir, can I have some more', it's time for the superb starters. A dish of beetroot, Gorgonzola, chard and walnuts is a skilful exercise in assembling good ingredients without fuss and letting them coalescence wonderfully, but ox heart and beef mince on toast – a dish firmly in the St John style – is a marvellous exercise in carnivorous plenty. Accompanied by a carafe of Dog Point Chardonnay from New Zealand – a marvellous, rich wine with the complexity of a great white Burgundy – it's the perfect opener to a fine lunch.
There are some intriguing-looking mains of wild black bream with monk's beard and shorthorn fillet, but we are both far too excited by the piece de la resistance, a combination of Iberican presa – the wagyu of pork – which is served with a cornucopia of delights including chickpeas, broccoli and piquillo peppers, as well as a side of excellent fried potatoes. As Brice says, 'it feels healthy.' We once again ask the charming manager for a recommendation on the wine – they know their stuff here – and a bottle of Ata Rangi Crimson Pinot Noir is suggested, approved, opened and drunk. We are very happy.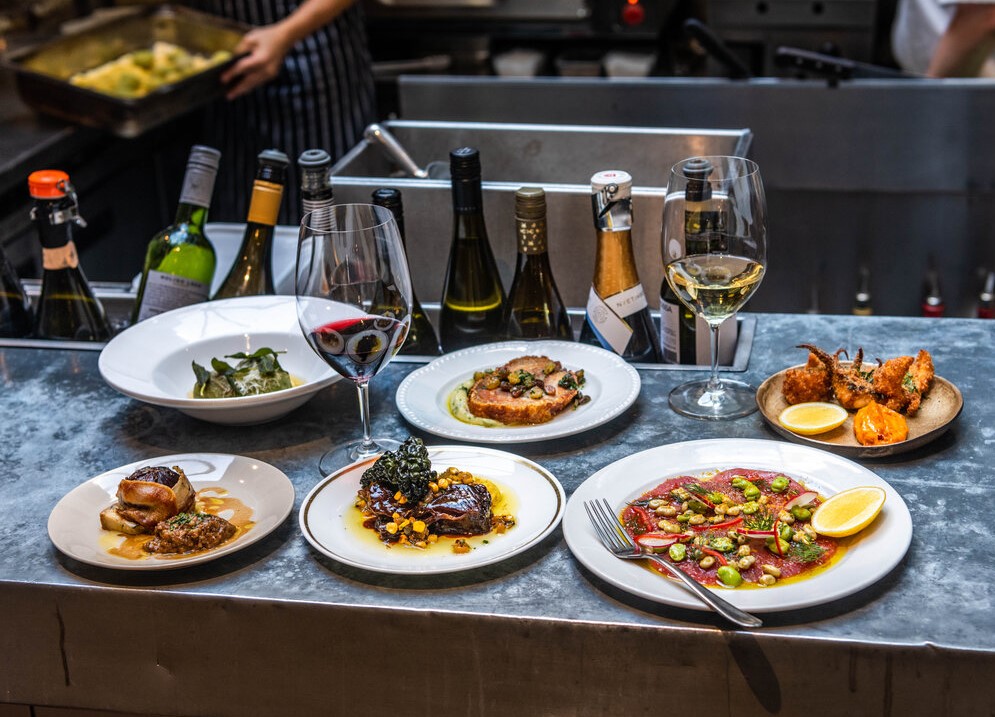 An unexpected but welcome invitation to appear on television later that evening means that the espresso martinis that we are eyeing up must remain unordered, but puddings remain at the same high level as everything else, with the unorthodox-sounding rhubarb jelly with cream cheese ice cream impressing us just as much as the chocolate parfait and malted milk chocolate ice cream. They're a riot of flavour and texture and gone in a flash, and I look expectantly to Brice for his verdict. It is delivered with a smile and a confident cry: 'Most splendid.'
We leave 10 Greek Street like conquering heroes, replete and delighted. This is a fine place, a Soho triumph in an area far too full of miserable little defeats. Only the foolish would bet against it continuing for another decade, at least – and I shall be returning long before then.
10 Greek Street, London W1D 4DH. For more information, and for bookings, please visit www.10greekstreet.com.