The far end of High Street Ken is something of a tundra, devoid of the moneyed glamour that generally defines this W8 postcode. The other end of the High Street, that which leaks into South Kensington, is populated by Whole Foods and various champagne bars, and to look West you stare straight into the expensive leafiness of Holland Park…but the far end is home to various cheap Italian restaurants and dry cleaning emporiums.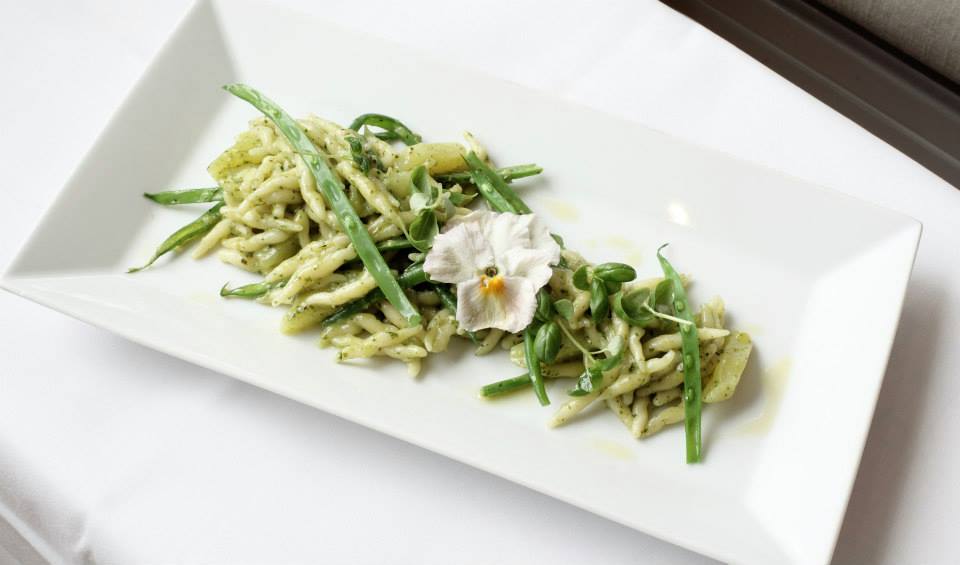 Acciuga arrives as a not-so-cheap Italian, a place that bucks the trend. Acciuga (a-choo-ga) is Italian for anchovy. No anchovies feature on the day of our visit, but this is of little importance – there is more than enough on the menu here to keep us entertained.
We visit on a wet Saturday and find the dining room all-but-empty, which is a grave shame and in hindsight seems surprising, as the food is better than good; at points it is excellent. We dine from a very reasonably priced lunch menu (£21 for 3 courses). The regional focus is on the food of Liguria and Piedmont – two of the richest, most delicious cuisines of Italy's northern provinces.
The room is clean and white and feels new. The walls are covered in thick, luxuriant wallpaper depicting scenes of Romanesque architecture; the aesthetic quite clearly leans toward fine dining.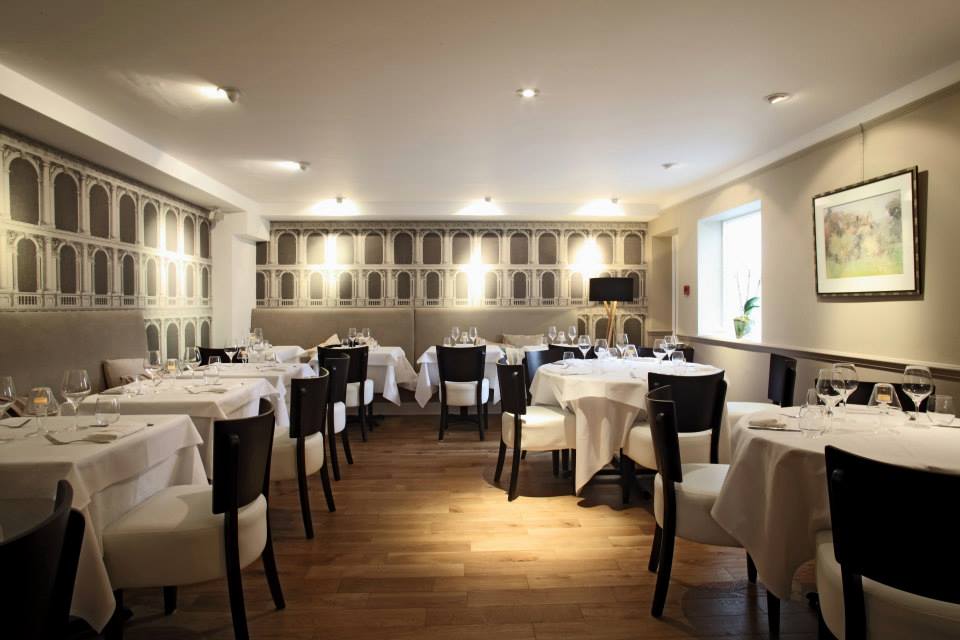 We drink fresh, tannic, young Barbaresco and start to make our choices. The menu is short, but offers an excellent range of dishes and ingredients from seemingly simple pastas through to complex, classic arrangements. We begin with a tartare of salmon served with a wild rocket so characterful and verdantly spicy that I almost choke. The salmon comes across as rather chaste in comparison, but the two make fine companions, each accentuating the attractive qualities of the other.
Pasta is clearly a point of pride at Acciuga and Chef Patron Guglielmo Arnulfo's homemade dishes are some of the best you'll find in London. As you might imagine from a chef who hails from the Liguria/Piedmont borders, the pastas are silkily delicate and laden with characterful accompaniments. We select a dish that sounds hedonistically appealing and reflects the cold Autumnal afternoon. Spaghettini served with Italian sausage, pumpkin and sage is an earthy delight. This might seem like a rather sturdy dish, and I'm sure in clumsier hands it could be, but here, the dish maintains a sense of balance; the pasta is light, the fatty sausage and roasted pumpkin providing the weight and much of the flavour.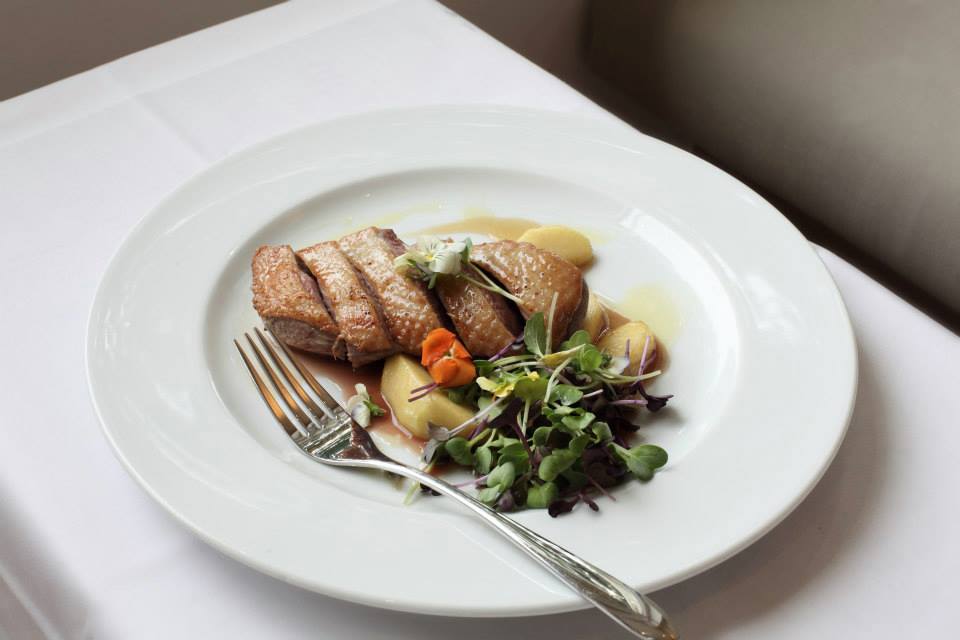 For a main course I choose a simple dish of grilled cuttlefish. The cuttlefish is, in my opinion, slightly under-seasoned, and cuttlefish is little more than bland protein without carefully considered seasoning, so this dish was a little disappointing. Fortunately my guest's veal with apples is excellent. This rendition is classic and unpretentious; the veal has been cooked to a pink blush and served with a sweet apple sauce. It works extremely well with the young Barbaresco that the sommelier has chosen for our meal from a wine list that would please any oenophile with a leaning toward Italian varietals.
We finish with cannoli filled with hazelnut cream and very good espresso. The coffee is staunch and potent, the cannoli indulgent and gently calming – once again a pleasing sense of balance has been restored. Acciuga is an extremely promising restaurant with a great deal to offer for those who are charmed by simple, modern Italian food in the style of that at the River Café, but without the hefty prices. The restaurant was relatively quiet on the day of our visit and I can only attribute this to the slightly unusual location. I predict bookings will become more difficult to secure when the burghers of Kensington hear what's cooking.
Acciuga, 343 Kensington High Street, London W8 6NW. Tel: +44 207 603 3888. Website.