Recently, I happened to mention Bermondsey Street as a gastronomic hotspot to an old family friend – he scowled and looked at me like I was speaking in tongues. An old, battered parade of factories and warehouses in an unloved and unlovely part of town was how he remembered it, 'a culinary tundra'. What a difference a few rabid foodies can make…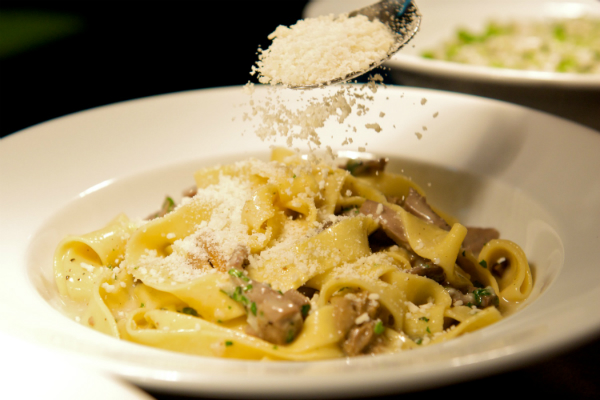 Today Bermondsey Street is alive and throbbing with frantic activity. First there was a gentrification of the property, and now a gentrification of the menus. Walk along there on a warm summer's evening; I challenge you not to be drawn in by the sense of culinary possibility that hangs in the air. Approach José and the scent of gambas and chorizo sizzling on the plancha grill will be more than you can bear, then there's Pizarro, José's bigger, smarter sibling with its gleaming jamón and cava bar. Zucca will be filled with beautiful linen-clad Italophiles drinking Barbaresco amid the breezeblocks. Bermondsey Street is alive and I for one am capitalising on it.
Antico occupies what was once an antique warehouse at the busy end of the street; the end where Zucca, Pizarro and now this bustling informal Italian make a triumvirate of good taste in Southwark. Antico may have entered into the throng rather late, but from what we observed from our visit mid-week during the Olympic restaurant exodus, the restaurant has proved something of a hit.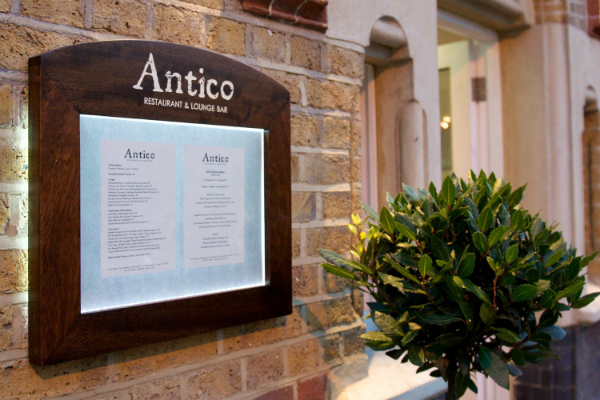 We arrive and are squeezed into a corner next to a group of Team USA medics. These are big people; they look to be going for the Negronis with gusto as we settle in to survey the menu. Big, taut Puglian olives and excellent focaccia keep us sated as we look at the short, approachable, on trend menu. In the end, I select a special and thank the gods when it arrives, as it's one of the most hedonistically appealing plates of pasta I've ever tasted. It's a simple plate of linguine with langoustines, but as ever with these things, it's a great deal more than that. The fat langoustine tails have been poached in a shellfish broth and combined with intense tomato reduction before being tossed with garlic and pasta – the result is more than a sum of its parts. This is uncomplicated food, but the execution is impeccable. My guest goes for a more restrained and classical dish of scallop carpaccio with chives and lime. The dish is well presented and the scallop is of good quality, but after my glorious, sensual plate of pasta, the filigree slices of shellfish seem rather sterile, rather wanting in substance. We drink good Soave – the honeyed, waxy lingering kind, not the three for a tenner stuff down your local off-licence.
Charlie and I are hungry and feeling carnivorous; we order a kilo of beef on the rib as a main course. Perhaps it's the Olympics; perhaps we feel we need to feel bulky and masculine next to these sturdy Yank medics in our field of vision – I don't know – but we certainly feel we need beef. It arrives at the table on a wooden board, purple-flecked and dripping blood. This is British beef from Bolton Abbey, lovingly carved off the bone in solid, manly chunks. The meat has been properly aged and has a deep, resounding, bovine flavour – although some slices are cooked a little over the rare that we request. The sommelier chooses Primitivo di Manduria to accompany the beef. Primitivo is a grape that can lead to jammy, overly alcoholic wines if made without care, but here we're lucky. The wine is richly-flavoured and characterful, but not too overblown.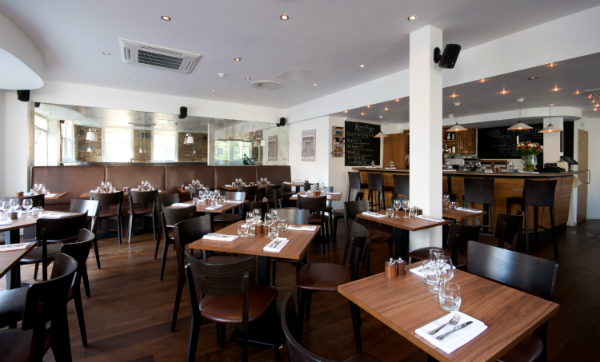 To get the best pudding – the Campari ice-cream – there is a rather convoluted process of asking the (in this case female) waitress if she has 'cold balls'. I'm not entirely sure who dreamed up this strange ritual, but if you can get over the awkwardness of the joke, the ice-cream is a delight: bitter edged but with an appealing sweetness, not dissimilar to a Negroni at the end of the meal.
Antico is the new kid on the block and it's making a significant impact if popularity is the major yardstick we're judging by. As we prepare to leave there's a queue of hungry late-night diners ready to slip in on our heels. Before long there'll be a new hot spot taking over, but for now this seems to be the place for relaxed, appealing Italian treats in SE1. What I like is that it's cool, but not too cool; there are actual wineglasses rather than tumblers for everything and waiters look like they're here to work. Bermondsey Street is kicking off and for now Antico is at the heart of it all.
Antico, 214 Bermondsey Street, Southwark, London SE1 3TQ. Tel: 020 7407 4682. Website.