Here at the Arbuturian, we like to think that we go above and beyond the call of duty to bring you our bespoke recommendations for the absolute best places to dine and drink in the capital at the moment. From peerless pasta in Borough Market to the much-vaunted, hugely welcome return of a Joel Robuchon restaurant to London, we have recommendations at all budgets for all tastes, and here are three of our favourites that we believe will put a smile on your face and a spring in your step – as well, thankfully, as not too inordinate a dent in your wallet.
Bancone Borough Yard
As if Borough Market wasn't already enough of a foodie hotspot, with great restaurants practically oozing out of every corner, the Borough Yards extension has brought a new coterie of excellent spots, including Barrafina, Brother Marcus and the latest branch of this much-discussed Italian hotspot, Bancone. Beginning life in Covent Garden and Soho, it's now diversified over here, and its fun, buzzy atmosphere is going to bring in diners by the tonne.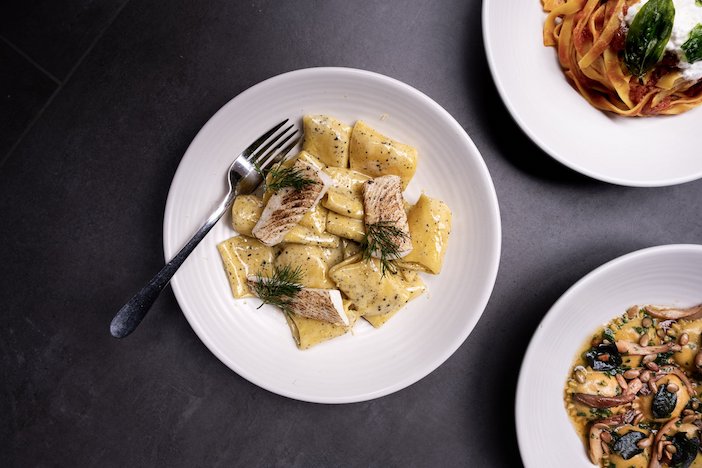 Obviously, you order pasta here, and the spicy pork and ndjuga ragu in mafalde and the duck ragu in fazzoletti with crackling are both exemplary, but leave space for antipasti of crispy oysters in tartare sauce and pitch-perfect burrata, and superb desserts of chocolate brownie with mascarpone and praline cannolo.
The house white is a 2021 Cortese Amone from Piemonte, which as the menu helpfully tells you is as near to a Gavi at a fraction of the price as you can imagine; for £22 a carafe, it's well worth ordering a couple and indulging yourself.
Bancone, Arch 213, Stoney Street, London, SE1 9AD. For more information, and for bookings, please visit www.bancone.co.uk.
Origin City
It's appropriate that the fantastic new Anglo-Scots restaurant Origin City is situated a stone's throw away from Smithfield meat market – one of the last bastions of old-school London – because it's a carnivorous haven for all committed lovers of fine steak, lamb and more besides.
The décor's a welcome throwback to early Noughties comfort and style, and the drinks menu is well-chosen, even if I was somewhat thrown to discover that a cocktail named Death and Victory is a rather sedate number, despite containing whisky, pistachop and bitters. But you're here to eat exceptionally well, from a varied and innovative menu, courtesy of head chef Graham Chatham, a veteran of the likes of Rules and The Langham.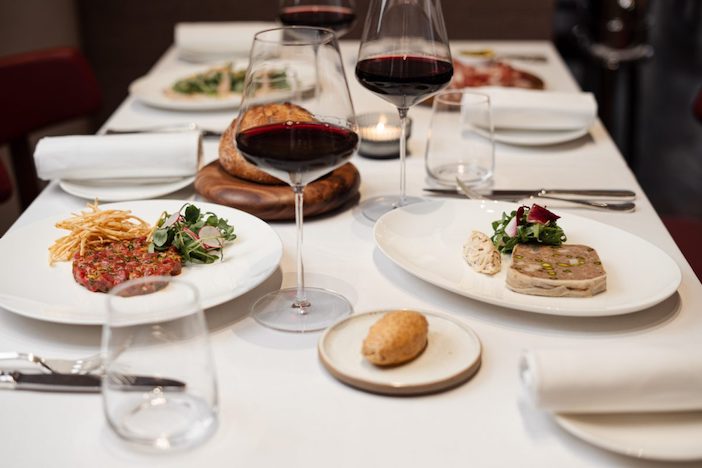 Kick things off with some crispy oysters and sourdough with nduja butter, move onto grilled morteau sausage or cured Scottish salmon, and then ascend into seventh heaven for the mains: the hogget grilled steak is about as fine a piece of pork as you could imagine, and the dry-aged Black Angus is as good as any steak that you'll have in London at the moment, especially accompanied by a bottle of the fine Provencal Cabernet Sauvignon that comes highly recommended.
Desserts include a delicious riot of dark chocolate, but to be honest by the time that you get to this point, you'll probably be stuffed beyond recognition and exceptionally happy that this well-priced, deeply welcoming restaurant exists.
Origin City, 12 West Smithfield, London EC1A 9JR. For more information, and for bookings, please visit www.origincity.co.uk.
L'Atelier Robuchon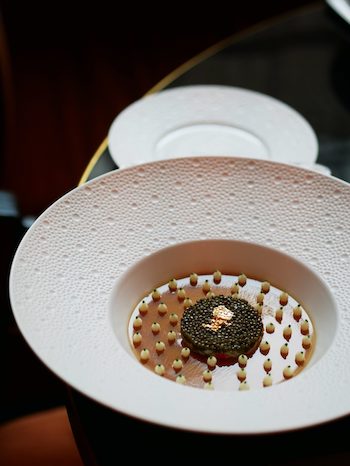 You know what you're getting with any restaurant named after the late, great chef Joel Robuchon: stunningly presented, delicious food that could both wow an Instagram influencer and a restaurant critic alike. But things have moved on since Robuchon's Covent Garden restaurant opened the best part of two decades ago, and this new, and hugely sophisticated, Mayfair spot offers an eclectic menu to die for, served with panache by a brilliant team.
This is a place where luxury is the order of the day, from the amuse-bouche of a kind of foie gras B52, to beautifully judged starters of caviar – at, for the quality of what you're eating, a relatively kind £45 – and langoustine ravioli in foie gras sauce to show-stoppers of perfect sole Meuniere and milk-fed lamb cutlets as main courses.
Yet expensive ingredients alone aren't enough to make a great restaurant, and so it's the other aspects that really elevate this another level, whether it's the stunning wine list – an extremely comprehensive selection by the glass includes exceptionally fine Riesling, Chablis and a Spanish Grenache – or a fine selection of cocktails that are all exclusive to the Atelier, including La Normandie, an intriguing-sounding combination of Calvados, Lillet, pear, almond and, of all things, clarified milk that makes for quite the curtain-raiser.
None of this comes cheaply, naturally – you will pay Mayfair prices for Mayfair quality – but it's worth every single penny for the luxurious decadence of the experience.
L'Atelier Robuchon, 6 Clarges Street, London W1J 8AE. For more information, and for bookings, please visit www.robuchonlondon.co.uk.