When I visited The Capital about six years ago, I was blown away by the sophisticated, delicate and innovative cooking, which had rightly earned two Michelin stars, as well as the rare praise from AA Gill that it was 'as good as you can eat in London'. Asking who the chef was, I was told it was a fellow called Eric Chavot, who had earned his stripes working with some of the greats, including Raymond Blanc, Pierre Koffmann and Marco Pierre White. I made a vow there and then to make many more visits to The Capital, which I believed was one of the finest restaurants I'd been to in England.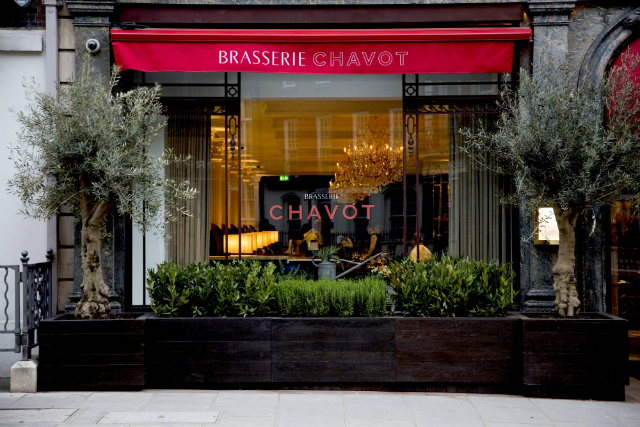 Alas, my ambition was to be thwarted, as in early 2009, Chavot left The Capital, and little was heard about another permanent restaurant from him; there was a Selfridges pop-up with Koffmann and a stint in Florida, but no sign of another place of excellence. Then, finally and thankfully, he returned to the Westbury in Mayfair which, with Alyn Williams and Chavot, has gone from being an entirely unremarkable place for food to housing two of the city's most interesting and sophisticated restaurants. Welcome back, Monsieur Eric.
Those who are expecting the fripperies and frills of The Capital will probably be disappointed. Although it was justly awarded a Michelin star shortly after it opened in early 2013, Brasserie Chavot is not a fine dining operation, but instead concentrates on making itself an establishment the equal of the classiest spots in France, at the sort of prices which are, if hardly a giveaway, remarkably kind for cooking of this superlative excellence. The restaurant is located in a lavish recreation of a fin-de-siecle Parisian bistro, albeit with a far greater degree of comfort and class than many of the rather shoddy places that you find there, and everything is designed to make your experience a rather splendid one.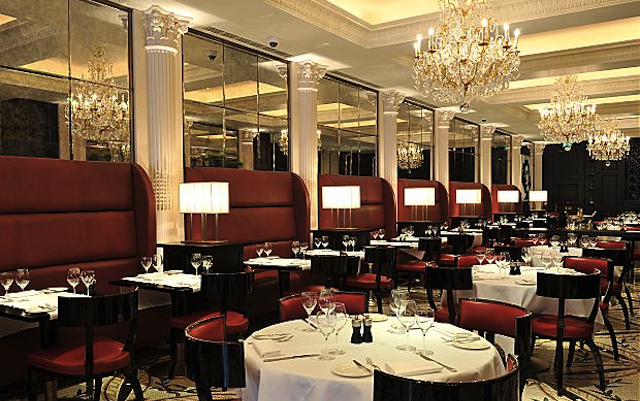 The menu oscillates between 'really very nice' and 'oh gosh'. In the first category is the choucroute garni, which offers a fine selection of piggy treats and some perfectly flavoured sauerkraut, the rump of Oisin venison and a fine selection of cheese. In the latter is a dish every bit the equal of anything I ate at The Capital, an unusual-sounding but sublime snail Bourgignon with meatballs and potato. Served in a delicately flavoured sauce, it's an unusual item that shouldn't work, but by God it's a delectable treat, as was another starter of mixed characuterie that's up there with the finest offerings of any French establishment. I don't know how vegetarians would fare here – there are, of course, non-meat items on the menu, but when the carnivorous are catered for as well as they are, it seems something of a shame not to tuck in.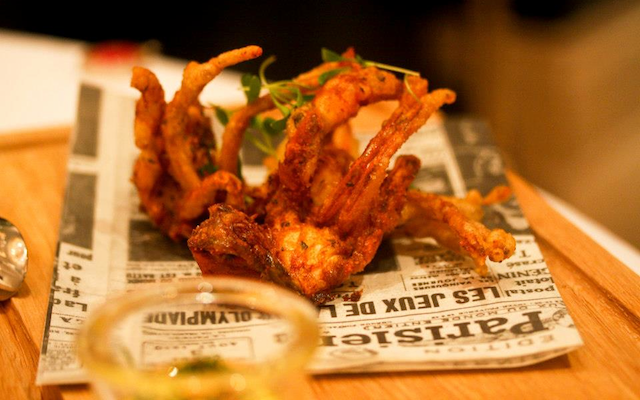 The wine list is the length of a Bible, and very nearly as authoritative a read. We found several items that we were pleased by, and a compromise of a glass of a fine white bourgogne to begin and then an equally splendid bottle of Red Burgundy served as an adequate introduction to the carte. Nonetheless, our visit to Monsieur Eric's establishment was less a definitive one, and more an opening salvo in what we expect to be a long and fruitful relationship. But, please, don't disappear again, Sir. London needs you.
Brasserie Chavot, 41 Conduit Street, London W1. Tel: 020 7183 6425. Website.