Sometimes, visiting a restaurant is an experience gauged at precisely the right moment. You are with the right person, at the right time, in the right place, and the experience is a wonderful and unforgettable one. This is hospitality at its finest. Yet there can also be times when, through no fault of your own, you visit somewhere in the kind of circumstances that make having a wonderful meal much more difficult.
Perhaps you are having an argument with your friend or loved one, or maybe there has been a flaw in the food, service or setting. But there was little to compare to my visit to Emily Roux's Caractère in March, in circumstances that now seem impossibly distant. That the food was excellent was a bonus, but the evening seems all the more memorable for what has happened since.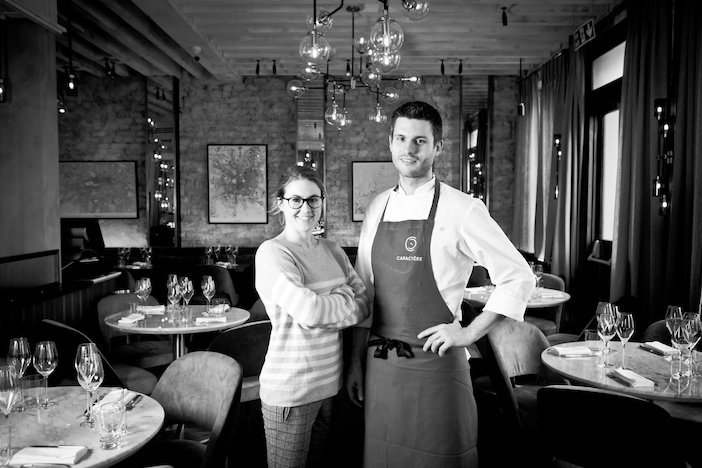 The sad thing about my visit to Caractère was that it took place the same day that Emily Roux's grandfather, the legendary Michel, had died, so, unsurprisingly, she was not in evidence. The Roux dynasty have defined British Michelin-star level dining since Michel and his brother Albert first arrived in London in the Sixties and opened Le Gavroche, a restaurant which today is run by their son Michel Roux Jnr.
Emily therefore is carrying on one of the noblest traditions in gastronomy with her Notting Hill restaurant, and even in the quieter pre-coronavirus days when we visited, there was no denying the sublime quality of the food and wine, nor the stylish surroundings. It feels both well-heeled and welcoming, in the classic Roux tradition, and deserves a second lease of glorious life in the brave new dining world that we now, hopefully, find ourselves in.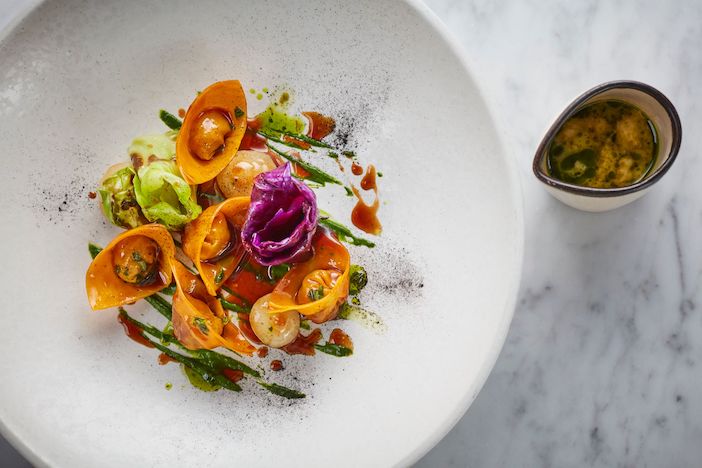 Certainly, everything that we ate was sublime. The menu can be had as a six-course tasting menu or a three-course a la carte, and its various sections are divided into names such as 'curious', 'robust', 'delicate' and 'subtle'. If it sounds like a gimmick, it is at least a novel and entertaining one, and there's no doubt of the quality of the food. Celeriac cacio e pepe was an interesting and novel twist on what is increasingly becoming a standard offering, and a sharing dish of roast rib of veal with confit potatoes was something very special indeed.
The service was correct and on the side of formality rather than laid-back, but that is to be expected. We shared an excellent bottle of Cotes du Rhone, and, after very fine desserts of white chocolate and yoghurt mousse and chocolate tart (fittingly, from the 'greedy' section of the menu) and we were on our way after no more than an hour and a half, replete and thoroughly satisfied.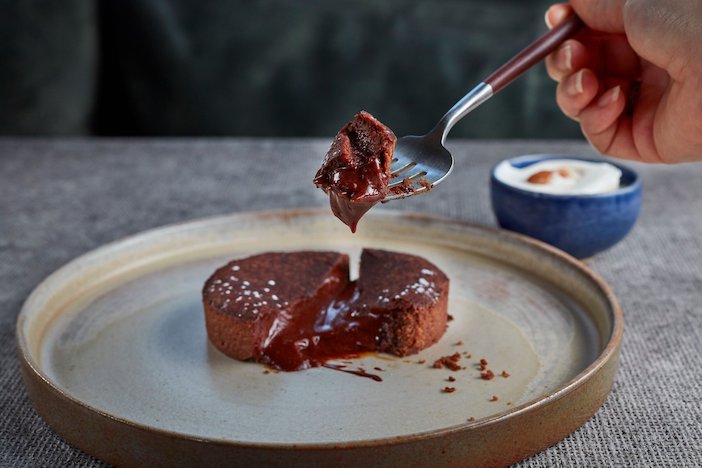 So, it was a cracking meal had in dubious circumstances. But future visitors should be assured that this is the classiest of treats. Summer should see a new menu and fresh horizons for Caractère, and we will be first in line to return now that it has reopened in glory.
Caractère Restaurant, 209 Westbourne Park Road, W11 1EA. For more information, including details of its opening times and Covid-19 policy, as well as a short documentary about the restaurant, please visit www.caractererestaurant.com.