There are few establishments in London that are either more reliable or just straightforwardly enjoyable than Dishoom. The collection of Anglo-Indian cafes have built their name by doing the simple extremely well, if by 'simple' you have a description of top-notch food, delicious cocktails, a seductive atmosphere and friendly, A1 service. In fact, this might be the shortest review I've ever written for the Arbuturian, if you finish reading now: it's great, it's not going to cost the earth, head down there and have an excellent time. But if you want to know more, then I have a great deal else to say.
Dishoom Covent Garden was the first in the group, and I remember going to its launch party many, many moons ago, back in 2010. It was always a great success from the outset, but even flagship restaurants get tired and dated, so it was time for an overhaul. Obviously, a miserable little pandemic meant that it was a little while until we could actually then get into the restaurant, but now, it is firing on all cylinders with style and chutzpah to spare. Its refurbishment has made it feel much lighter and fresher than it was before – to all intents and purposes a new establishment – but the consistency of the quality has remained, thankfully, the same.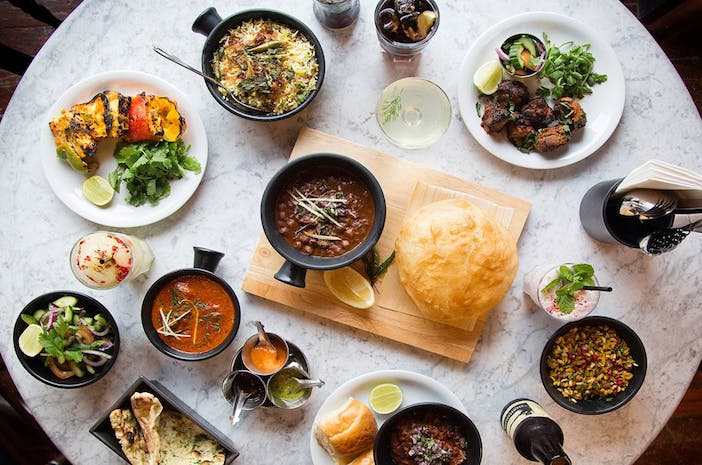 There are various things that any visit to Dishoom should involve, as if by right. The black daal is some of London's best, and, at a more than reasonable £6.90, will serve two people with no difficulty at all. So that one has to be ordered, and I cannot remember the last time that a very fine chicken biryani wasn't added to the list, either. And although the lamb chops might not quite be at the level of some of the backstreet places in East London, you are eating them in a vastly more pleasant environment. So all of these are a must-order.
And then, for two people with reasonably normal appetites, the rest of the menu can produce a faint sense of panic and confusion. So many dishes, so little time. Well, the chilli chicken is a must-try, and if you're going to have spicy food like that, then the raita is obligatory. Of course you've already ordered a garlic naan bread, so you also decide, in the interests of adding some fish to your otherwise carnivorous repast, that you would like some masala prawns. And before you know it, you have ordered a feast fit for a potentate, much of which will have to be taken home and eaten for the following day's repast.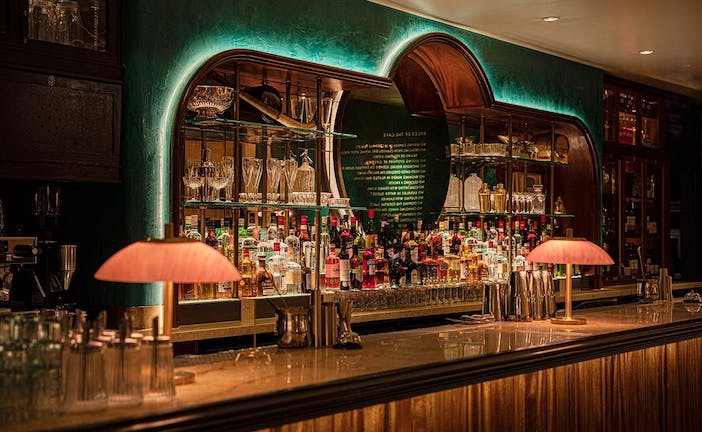 The booze list is very forthright with plenty of treats, and the 'hoppy butter paanch', a kind of take on the Hawksmoor Shaky Pete's Ginger Brew, is a particular delight. We were guided towards a Spanish Tempranillo to drink, amusingly named 'Sin', but it belied its nomenclature with a silky, full-bodied smoothness that made it all too easy to sip on. By the time that we had finished it, the evening was drawing to a close.
One swift mango kulfi later, and a farewell to the charming staff – this is not a place that seems to have the difficulties in finding excellent waiters that so many others have been mired in- before we leave again. As the psalm says, 'he satisfies the thirsty and fills the hungry with good things.' Thus it is true of Dishoom. As I said, go forth and have an excellent time. You deserve it.
Dishoom Covent Garden, 12 Upper St. Martin's Lane, London WC2H 9FB. For more information, including menus, delivery options and at-home meal kits, please visit www.dishoom.com.