There is continual discussion as to where in London does the best tapas. Barrafina? Brindisa Kitchen? The Salt Yard group? All estimable. But none other than Fred Siriex has announced that his favourite place for tapas in London is situated in a Mayfair back street, and, rather than trying to reinvent the wheel with modishness and irritating fripperies, concentrates on doing a relatively simple job exceptionally well: serving tapas that looks and tastes as good as what you're going to get in Spain, at prices that are decidedly un-Mayfair in their generosity of spirit.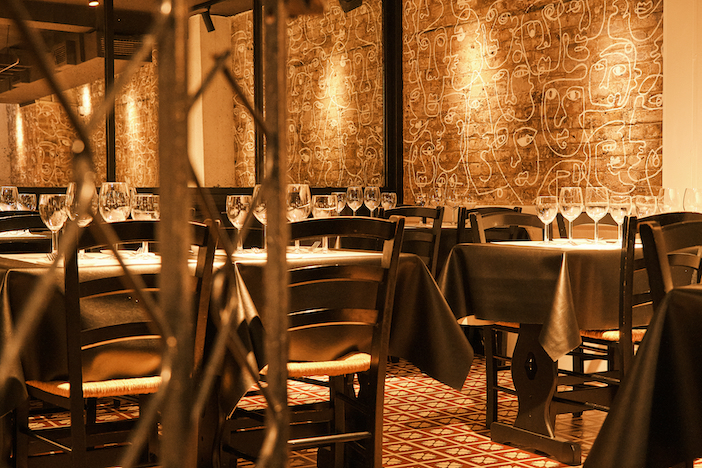 You enter a timeless room that looks as if it could have come out of a Barcelona back street, and the staff are friendly, if understandably rushed off their feet. A couple of glasses of restorative Cava and then the menu is produced. It's almost overwhelming, but there is a secret; if you're visiting with a friend, there is a so-called 'introduction to tapas', which costs a more than reasonable £58 and allows diners to try virtually all of the house specialties. We are told that it comes out in three separate tranches, which can be divided roughly into 'starters', 'fish' and 'meat'. We are also asked, anxiously, whether we're hungry. 'There is a lot of food.'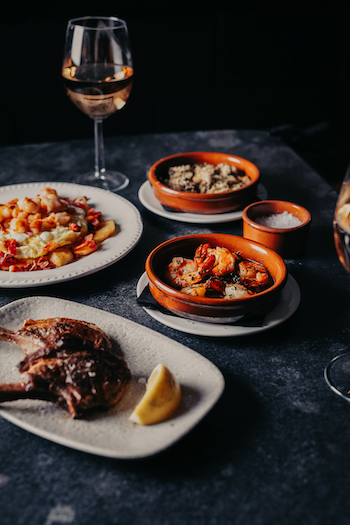 Well we don't believe this, and so order a couple of extra plates, of pan con tomate and Iberian ham croquettes, along with a recommended bottle of Rioja, which is excellent. But our waitress was not lying. There is a vast amount of food, all of which is served and presented with flair. The Padron peppers and cured Iberian meats make for a fitting overture, served as they are with a dish of bread and aioli. 'This would probably make for a decent meal on its own, my chum quoth, as he gets stuck into a glass and a plateful.
It would indeed, but we are not to be denied one of the finest selections of fish-based tapas that we've ever had. The deep-fried squid are fantastically moreish, just as a salad of prawns, mussels and octopus tastes as fresh as if it's been pulled out of the sea moments, rather than – presumably – hours before. And the gambas pill-pill are exquisite; the chilli lends a kick that gives it a real bite. 'This has to be it, surely?' Brice asked, with a groan of pure pleasure. 'And now, the meat!' But thankfully the final selection of tapas is relatively light and consists of superb chorizo, two different kinds of croquettas – because we had to order the ham ones, in a spectacular own-goal of self-indulgence – and glazed chicken wings.
We are unable to finish everything that lies before us, and have to wave away the proffered dessert menu with hollow laughter; an espresso martini does the job instead. But this is seriously good tapas, served with flair and enthusiasm to a hungry and appreciative clientele. I would almost suggest that it's one of London's best-kept secrets, but judging by how busy it was on a Tuesday evening, the secret is long since out. And it thoroughly deserves to be, too.
El Pirata, 5 – 6 Down St, London W1J 7AQ. For more information, including bookings and online orders, please visit www.elpirata.co.uk.