Good tapas outside of Spain is not the easiest thing to find. Those of us who have suffered through damp calamari and soggy croquetas will know all too well how depressing a poorly executed dish can be, especially because countless poorly run places (yes, I'm talking about the La Tasca group, now thankfully in retreat across Britain) have seen the opportunity to make a quick profit from serving mediocre, or worse, food at high prices. Sometimes, the ineptitude has reminded me of that old joke about two women in New York: 'this food is disgusting!' 'Yes, and such tiny portions!'
But thankfully, the estimable Salt Yard group has kept the flag flying from really good tapas across its London sites. I visited the reborn Opera Tavern in Covent Garden last year, and had a deeply marvellous time, so when the opportunity came to pop along to the similarly reborn Ember Yard in Soho, I did not need to be asked twice. The evening started, as all really good evenings must, with a cocktail in the atmospheric downstairs bar; the Il Profumo di Maria, a far too drinkable concoction mixing vodka, prosecco, elderflower and, of all things, cherry smoke was a suitably theatrical and exciting curtain-raiser to the night. Our only regret was that we did not make inroads into the thrilling-sounding selection of gins. Another time.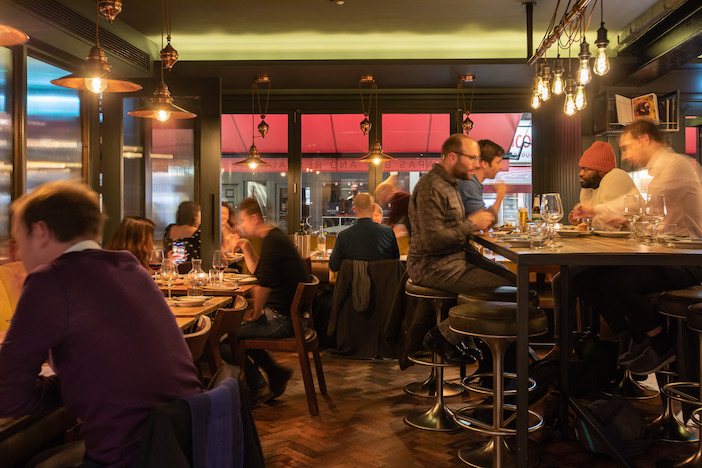 The upstairs restaurant has an intimate and secluded quality that makes you feel as if you have strayed into a speakeasy for the night, aided by service that is friendly and accommodating but never de trop. There is a cornucopia of choice, but we are steered towards a slightly adapted version of their Sunday tasting menu, which offers a tour through the signature dishes. We are exceptionally glad that we listened to their advice. Burrata and flatbread appears as a pre-starter, and both are the stuff of fable; had that been all we'd eaten all day, as accompanied by a glass of excellent Verdejo, we would still have been satisfied.
Instead, the odyssey only began, as my chum Catherine and I were bamboozled and thrilled in equal measure by unlikely and delicious small plates appearing one after t'other. The octopus and chorizo was an especial hit, as were the croquetas, the Jerusalem artichoke risotto and the braised Iberico pork cheeks, but everything we ate was jocund and sublime. We ordered some red wine, a particularly sumptuous bottle of Brindisi Reserva, and toasted the continued excellence of Ember Yard, before, finally, we were sated with a sharing dessert of dulce de leche. We could have eaten every dish twice over, had we had the appetite for it, but some restraint had to be exercised. On this occasion, at least.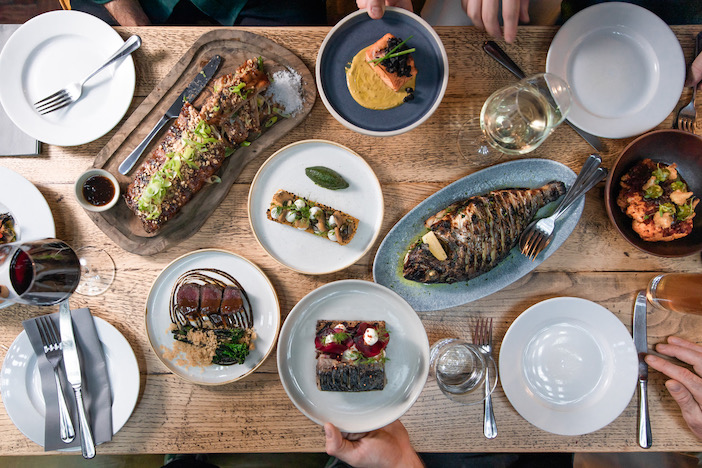 We left in jolly and exhilarated spirits. There was nothing about Ember Yard that we did not respond to in the most positive of fashions, and a vast amount that we adored. It is sensibly priced (one could leave for about £50 per person, with plenty to eat and drink) and has the atmosphere of somewhere that will never disappoint. In a city where there are all too many regrettable and unexciting options, this particular Yard of Embers remains a smouldering success.
Ember Yard, 60 Berwick Street, London W1 F 8SU. For more information, menus and bookings, visit www.saltyardgroup.co.uk.