What's in a name, eh? For a restaurant to call itself Ganymede shows a certain chutzpah, given its associations with both the most beautiful man who ever lived (who had to serve as 'Zeus's cup-bearer', a euphemism that passeth all understanding) and the Wodehousian overtones; in the annals of PG Wodehouse, the Junior Ganymede Club is the establishment for the gentlemen's gentlemen.
Therefore, for this new Belgravia establishment (replacing the much-missed Ebury wine bar, a stalwart that closed after nearly 60 years in 2017) to adopt such branding is a cheeky bit of self-promotion. I'm not quite sure what to expect. Is it going to offer nymphs and cherubs, or subversive under-butlers?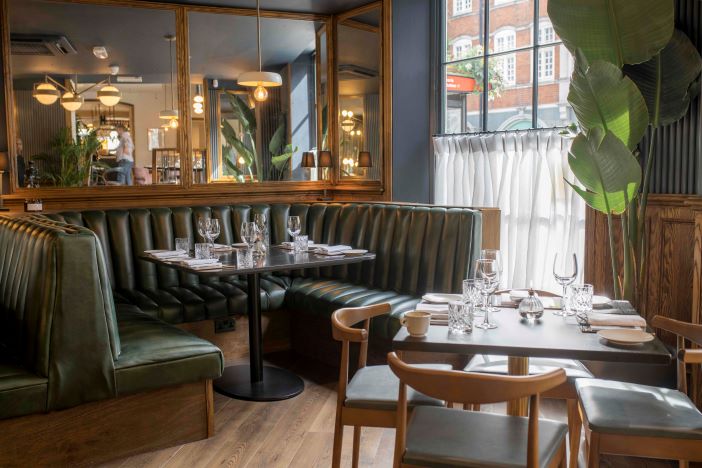 In the event, neither eventuality materialises, somewhat to my disappointment. But Ganymede certainly makes up for in food and atmosphere what it lacks in beautiful butlers. Sister establishment of the much-praised Hunter's Moon in Fulham, it has a similarly laid-back, almost clubby vibe, sticking not too very far to the Ebury's mixture of solidly British cooking, well-chosen wines and general cheery raffishness. This is a place to come with one's chums for a jolly evening out, not one's under-butler, and on all counts, it succeeds admirably.
After a pre-prandial glass of Charles Heidsieck, the menu is perused and the plan of attack decided upon, thanks to some recommendations from our charming waitress, a Masters' student at UCL. (Anywhere called Ganymede really should employ the best and brightest, and on this evidence they do.) Starters of risotto nero and cuttlefish and sea bass crudo are both executed superbly, as are the mains of saddle of lamb and pan-fried sea bass, as you might expect from the chef-director Oliver Marlowe: himself a veteran of such Michelin-starred establishments as Chez Bruce and The Glasshouse.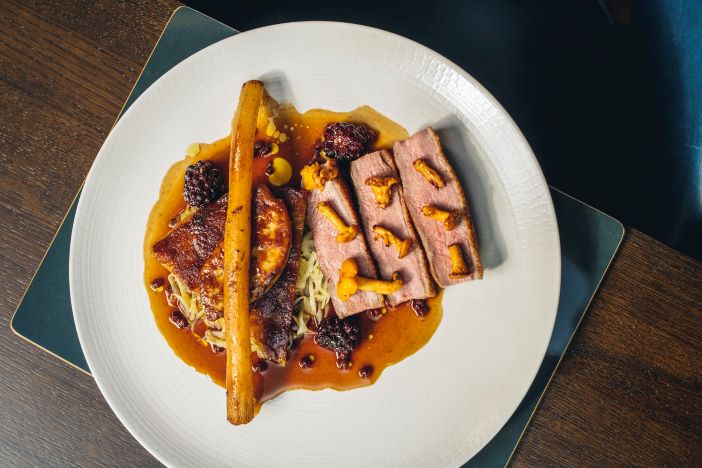 This is determinedly not the stuff of fine dining, but high-quality, hugely enjoyable cooking, done with flair and panache, and helped by the excellent bottle of Riesling that we are directed towards; it's an excellent match for everything that we try (even if a glass of Rioja has to be pressed into service to supplement the lamb).
A shared dessert of chocolate and dulce de leche tart later, and it's time to leave, buoyed by the obligatory espresso martini. Ganymede and the Hunter's Moon are the first outposts in the grandly named Lunar Pub Company, which is intended to turn into a small group of similarly ambitious places. On this evidence, you wouldn't bet against it going stratospheric, even if, hopefully, nobody will have to become Zeus's cup-bearer in the process.
Ganymede, 139 Ebury St, London SW1W 9QU. For more information, including sample menus, and for bookings, please visit www.ganymedelondon.co.uk.