Before visiting the new restaurant Kachori, I don't think I had ever consciously been to Elephant and Castle. This wasn't out of snobbishness so much as not having any pressing need to visit this particular part of SE1; what little I knew of it suggested hulking and monolithic chunks of concrete, interspersed with the kinds of pubs where grim-faced old men drink strong lager and keep angry dogs on long leads. It did not seem an obvious place for me.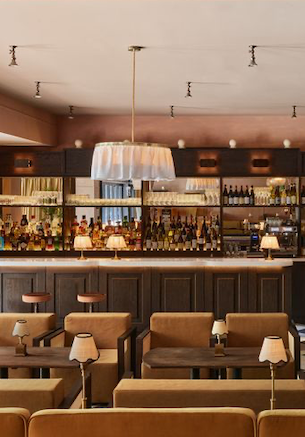 Well, how things change. Elephant and Castle has now been semi-gentrified, and you can drink expensive craft beer and eat street food in the Mercato Metropolitano development, or alternatively, if you're slightly more advanced in years, wander over to the rather lovely Elephant Park development, where there's a plethora of new bars and restaurants in this former wasteland.
And chief amongst them is Kachori, the much-hyped new Indian restaurant under the stewardship of chef Brinder Narula, who used to head up the kitchen at the Michelin-starred Gymkhana in Mayfair. I'd heard an awful lot of hype about this establishment, and was desperately excited to visit – even to the extent of braving Elephant and Castle. Was it worth it?
Well, yes, but with caveats. Kachori has many good elements, and some great ones, but also some baffling aspects that probably need ironing out before it takes its rightful place amongst London's best establishments of this type. I turn up with Larry, who's his usual erudite and engaged self, ever-ready with a quip or finely tuned judgement. We order a couple of excellent cocktails – a vintage Old Fashioned for me, a Kachori Negroni for him – and some poppadums with suitably fiery chutneys. The room is slick and expensive-looking without being oppressive; so far, so good. "I think we're in for a treat, old man", my dining companion opines.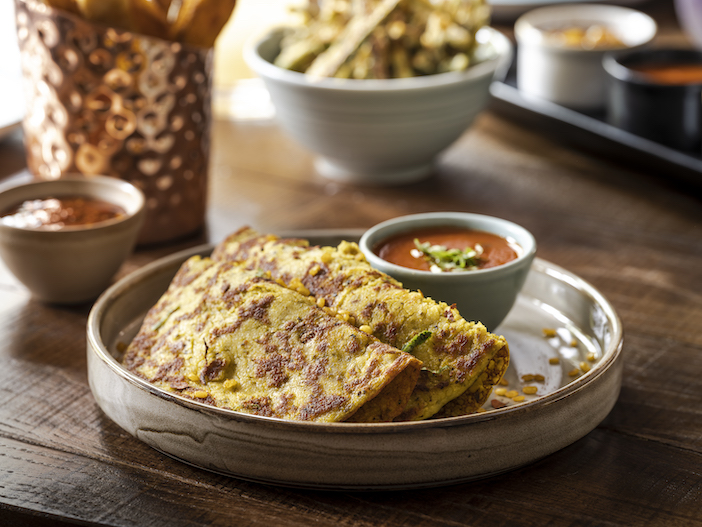 We order starters of guinea fowl tikka and salmon fishcakes (or 'shikampuri'), and immediately we see the kitchen at its strongest and weakest. We'd expected the tikka to turn up in time-honoured sausage-like fashion, but it doesn't, instead it appears as a series of finely prepared pieces. It's very very good indeed, with a remarkable depth of flavour. Yet the salmon tastes bland and under-seasoned, without the chilli kick that it needs to truly succeed. The Sancerre that the excellent maitre'd suggests is a good pairing, and Larry and I look at one another. "Capable of excellence, eh?"
Mains are more assured. We've tended towards the carnivorous, with lamb chops and goat curry, and a plethora of sides; garlic naan, roti, black pepper raita and dal makhani. It's all very, very good, with a pleasingly spicy kick to it all, superb ingredients and Narula's cooking on top form. We take a glass of slightly jammy but drinkable Malbec, and toast the general excellence of the establishment, even if a sudden blast of ear-splitting techno music disturbs our equilibrium for a moment. This is excellent cooking, done wonderfully; we are very happy.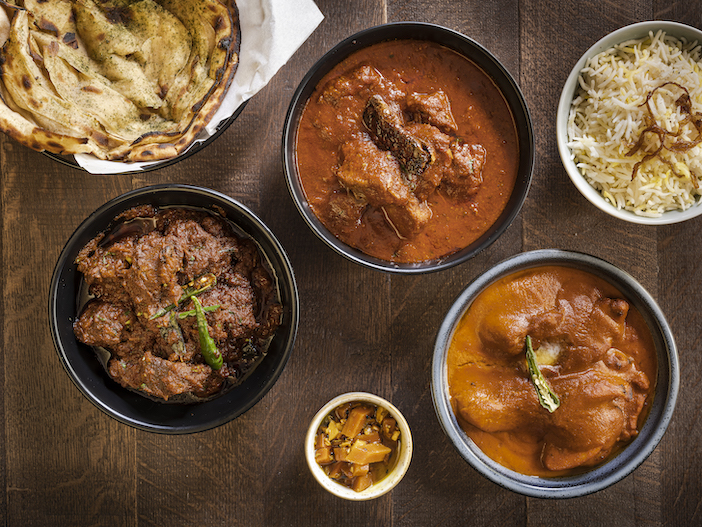 What then follows is perhaps less accomplished. We're unconvinced by the recommendation of the mango and cardamon kulfi, which doesn't taste of anything – although a masala chai brulee is miles better – and when Larry and I order the exciting-sounding clarified espresso martinis, we're both a tad horrified when two cheap-looking paper cups turn up with a murky dark liquid in it. It doesn't taste any better than it looks, either. I summon the maitre'd over, convinced that this is a horrendous mistake. "No, this is our take on an espresso martini." I sigh, and order another Old Fashioned instead; it's infinitely preferable, but Larry, committed reviewer that he is, bravely finishes his, albeit with a grimace.
Yet dodgy desserts and cocktails aside, there's a vast amount to like about Kachori. At its best, this is some of the best Indian cooking to be had in London, at kind prices – no main courses are above £20, a steal for the level of ambition here – and with personable service in an unusual but successful setting. With a few of the eccentricities ironed out, this should be a palpable hit.
Kachori, 12 Ash Avenue, London, SE17 1GQ. For more information, and for bookings, please visit www.kachorirestaurant.com.
Photos by Paul Winch Furness. Interior photo by Ed Dabney.