Over the last few years, a small but growing number of Indian fine dining restaurants have appeared in our capital. At the very top of that tree is Kahani, hardly surprising given its chef Peter Joseph has collected a Michelin star in his time. His philosophy is to forget the weighty sauces usually associated with Indian food here and replace them with light dishes – grilled meats, fish and vegetables – from the robata grill and tandoor, combining seasonal, traditional British ingredients with Indian spices and culinary techniques.
Kahani is discreetly situated in a quiet Chelsea street, opposite Cadogan Hall and it has a suitably elegant interior. There's a massive baronial stone fireplace complete with flickering fire. The walls have a kind of sepia-coloured toile de jouy wallpaper, featuring elephants. It is quiet and calm, the lighting is subdued and it feels very, very relaxed. You are, you feel, in safe hands.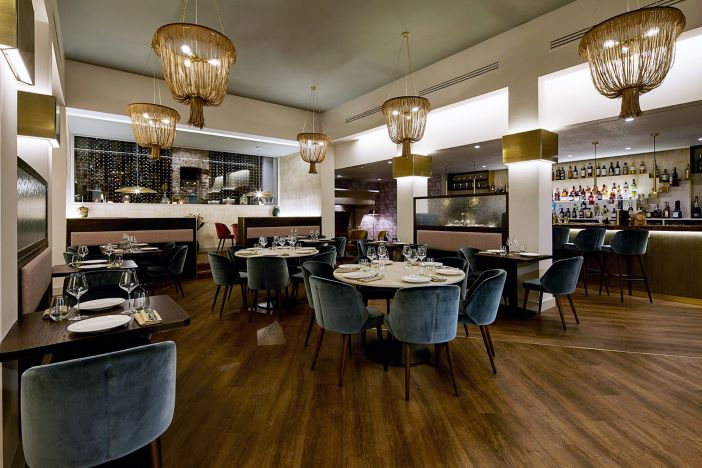 Given that, it seemed a good idea to let them take charge. They do have a very interesting a la carte menu featuring some such tempting dishes as Seared scallops, star anise coated, pepper chutney, barley khichdi, for instance, or Guinea fowl tikka. However, they also have two tasting menus – one with six courses (plus a flight of wines, if you want) and a smaller four course version, which is the one we went for.
There aren't any choices on the tasting menu – you get a little bit of everything, which is just fine. So it all began with spiced green pea cake (with a delicious crusty coating) with cumin, ginger and chilli, served with cranberry chutney. Alongside it was grilled monkfish with galangal, lemon grass and fresh sweet chutney. This was definitely clean eating.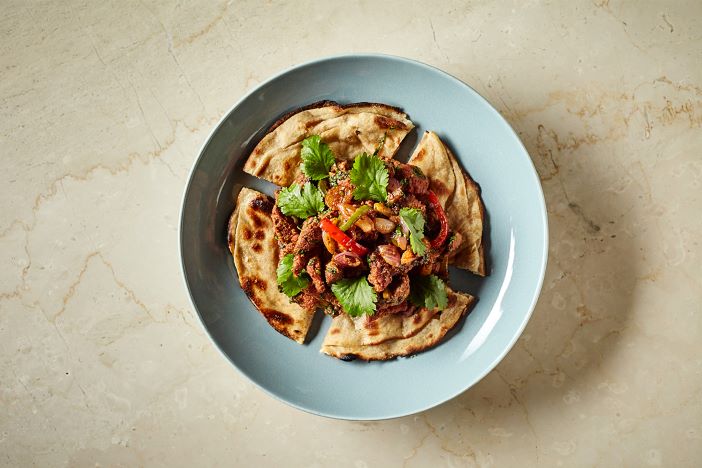 The second course is meatier, comprising Herb-fed organic chicken tikka with saffron, mace, baby ginger and coriander; served with the most tender of Somerset lamb chops, Kashmiri chillies, Nagercoil clove and with a truly delicious creamy minty sauce on the side. All the while we were drinking a robust Primitivo from their extensive wine list. They have a really unusual mocktail and cocktail menu, too, with a clever Indian twist – Gulab Martini, Tandoori Ananas, Sweet Modhu.
The main courses were Chargrilled chicken roasted with red onions, tomato and fenugreek; Diced lamb simmered with curry leaves and pickling spices; seasonal vegetables with ground spices and coriander; yellow lentils with garlic and cumin; rice and naan. (They do have a vegetarian tasting menu, as well as vegan dishes on the a la carte.)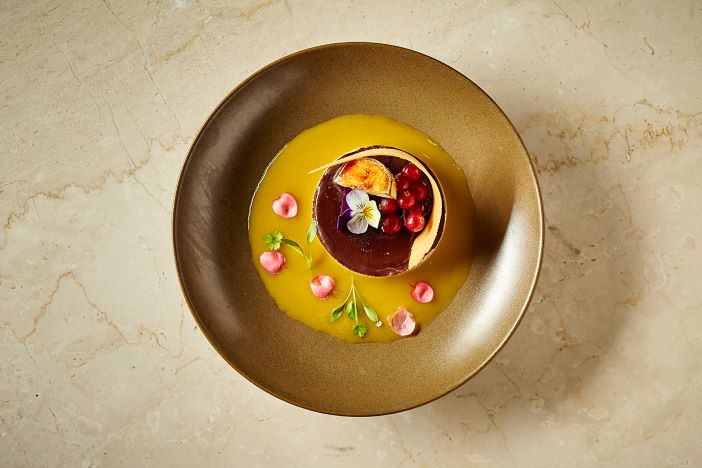 The tasting menu is designed for sharing (meaning I could have the lion's share of the dhal, which I love. Fortunately, my companion preferred the rice). The final course was sublime – and I speak here as someone who doesn't much care for sweet things. There was a perfect raspberry and mint "cheesecake" (it's actually a spherical confection with the raspberries hidden in the centre) served with a meltingly soft strawberry sorbet.
Fresh, inventive, thoroughly recommended.
Kahani, 1 Wilbraham Place, London SW1X 9AE. For more information, including details of private dining, events and for bookings, please visit www.kahanilondon.com.