Tucked away behind Gracechurch Street and opposite Leadenhall Market – we're in prime City territory here – is the new seafood restaurant, Langbourns. In fact, it's part restaurant, part bar and, perhaps most importantly, part oyster bar.
Now I have only truly enjoyed oysters on a handful of occasions. The most memorable was on a small boat in Walvis Bay off the coast of Namibia where they were fresh out of the water and plump as you like. Often, though, they have been a disappointment, even a bit of an effort. And, surely, even for the most devout of oyster-eaters they can get a bit, well, boring?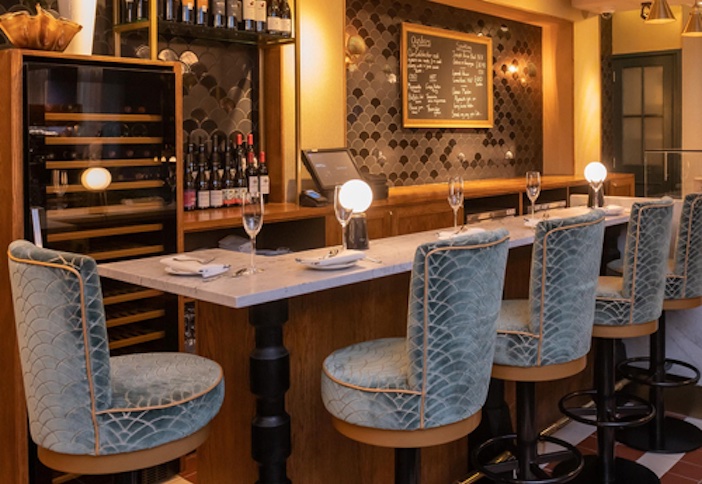 Langbourns have a way round this and they serve them in a variety of enticing ways. The cold ones come with a choice of buffalo hot sauce, mignonette sauce and bacon jam and chives. The hot sounded (to me at least) even more tempting – crispy katsu curry, tempura citrus mayonnaise and thermidor gratin. These are Colchester Rock oysters and so suitably plump, meaty and firm even when cooked and with a creamy and subtly sweet taste. I decided to go for one of each (an excellent decision, it turned out).
This is also a bar, of course, with a strong cocktail list and a few signature cocktails of their own – the Premiere features bourbon, lavender honey, Angostura bitters and fresh strawberry; the Flower Market Sour is a blend of gin, lychee liqueur, Darjeeling and jasmine syrup, honey, lemon juice and Prosecco; while Rum Dance is based on two kinds of rum, watermelon syrup, lime juice, vanilla and fresh pineapple juice. The wine list is not bad either and there's plenty of choice either by the glass or the bottle.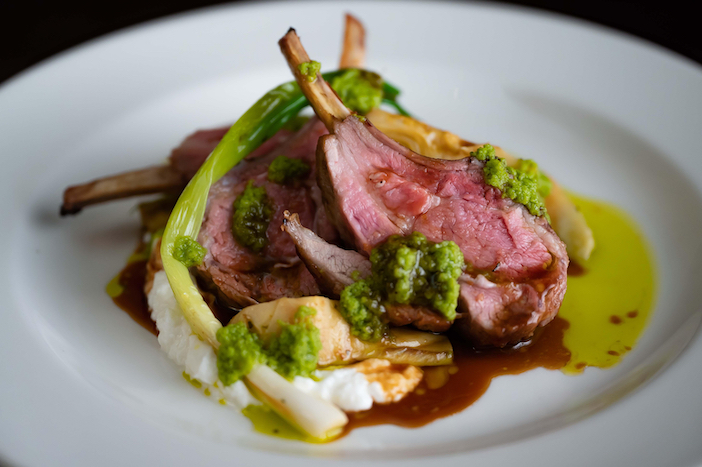 While they describe themselves as a fish and seafood restaurant, Langbourns have a steak grill and a number of meaty mains (pork cutlet with roast baby gem and harissa tomatoes; rack of lamb with charred artichokes; and a super burger). Personally, I would choose fish and seafood every time so this was a good menu for me. I went for seared scallops with toasted fregola, broad beans and salsa verde. This was beautifully cooked and the scallops were melt-in-the-mouth tender. My friend Gemma decided on salmon tartare with cucumber and elderflower salad, crème fraiche and Melba toast. Another great success.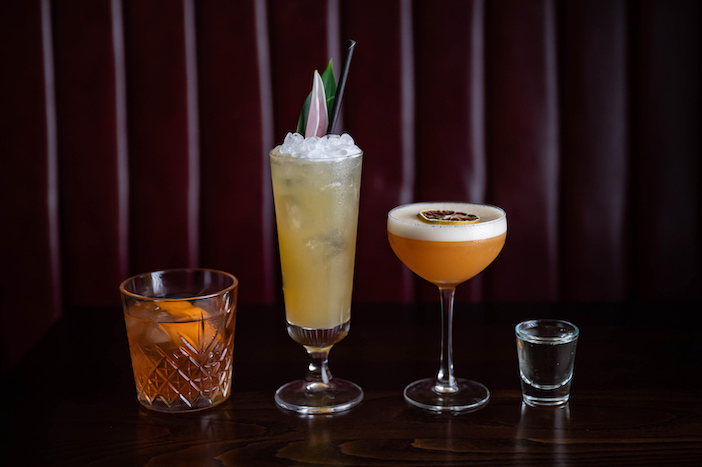 In fact, these dishes were both starters and we had contemplated going on to share the charcuterie plate but we both decided the starters were, in fact, plenty. For those with less girly appetites, there are plenty of more substantial offerings. Mains include pan-fried sea bass with chorizo (always a good teaming), new potatoes and spinach; a soft shell crab burger with Asian slaw and avocado; and monkfish and prawn curry as well as a couple of vegan dishes.
The space is generous – you're not cheek by jowl with other tables – and the service is efficient and discreet. A good addition to City dining, I would say.
77-78 Gracechurch Street, London EC3V 0AS. For more information, and for bookings, please visit www.langbournslondon.com.