Have you ever been to Cal Pep in Barcelona? If so, read on. If not, turn your computer or phone off, book a trip to the Spanish city and reserve a table at Cal Pep immediately, and you are only permitted to continue reading this review once you've done so. In a place suffused with excellent cuisine, the reason why Cal Pep continues to be hugely influential is because of a mixture of its sublime food – tapas, heavy on fresh and local seafood – and its stripped-back aesthetic, with a zinc-topped bar, an open kitchen, plates of food coming whenever they're ready and glasses of delicious wine and sherry appearing, as if by magic.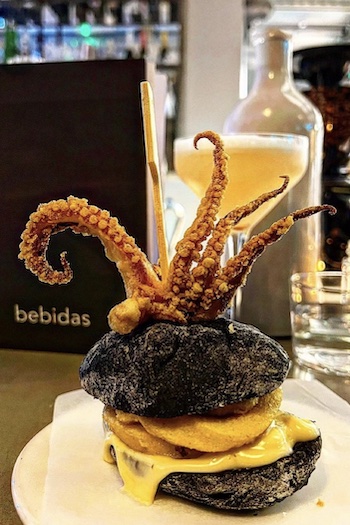 London restaurants have been trying to recapture the feel of Cal Pep and similar Spanish tapas joints for years, if not decades, and doing so with varying degrees of success. For every Barrafina, now a long-established institution, there are a couple of transitory places that promise the world and deliver disappointment. So all eyes are on Maresco, a new establishment on Berwick Street, to offer something that isn't just good, but can actually be talked about in the same breath as Cal Pep and it not seem hyperbolic. It's seafood-heavy, and all the produce is British, and it sounds wonderful. Is this too much to hope for?
Well, thankfully it's not. Your first impressions upon entering the sleek, gleaming space are modernism meets tradition; there's a zinc bar, tightly packed stools – no tables – and a general air of modernist chic. This seems like a place that is going to do good things extremely well. We are offered a drink, opt for something non-alcoholic with cucumber and apple, in a token nod to dry January, but we reassure the excellent Naroa, who is in charge of matters, that we shall be partaking of the Albarino before too long. She nods and looks relieved, before we are giving a whistle-stop tour of what to order on the menu.
As is usual in these places, and indeed has been a mainstay ever since Cal Pep, the menu is designed for two to order an array of dishes to share; it would be impolite not to. Highlights include Loch Broom oysters with gazpacho – it doesn't sound as if it's going to work, but it does; exceptionally fine Presa Iberica with wild mushrooms, and one of the most unusual and delicious things I've eaten in aeons, 'Txistorra de mar, spicy yogurt & talo.' If that means something to you, congratulations. It can best be described as 'spicy fish sausages', but if that sounds like something out of a horror film, rest assured it's considerably more interesting and sophisticated than that, with subtle, delectable flavours that make this an unmissable dish. The Albarino, as promised, is very fine. This is a wonderful place to be very happy in.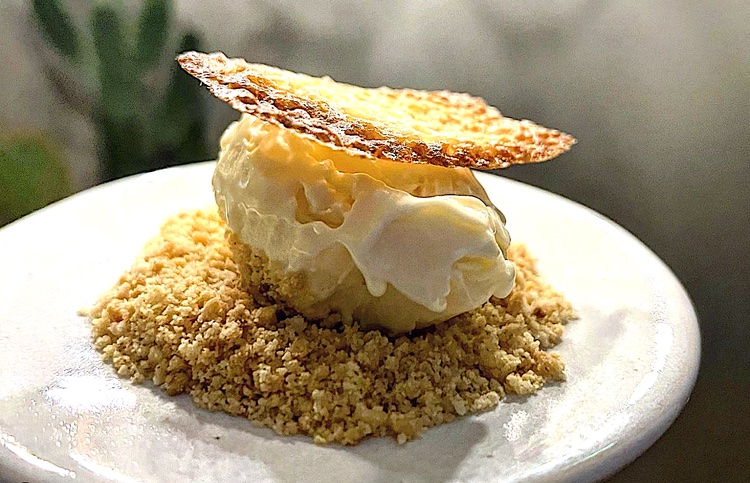 Eventually, we have to leave, full of almond tart and cheesecake and Pedro Ximenez sherry; this is a place where it's very easy to settle in, despite the absence of deep chairs and tables to loll at. But it's a true Soho success, and the first place I've been to in aeons that not only stands the Cal Pep comparisons, but brings its own vibe to the London dining scene. I can only recommend that you go there soon, pick up a seat at the bar, and enjoy yourself immensely; it's a true pleasure.
Maresco, 45 berwick st, London W1F 8SF. For more information, including details of menus and gift vouchers, and for bookings, please visit www.maresco.co.uk.