Sound the dinner gong, the prestigious team behind the luxurious Chinese restaurant Park Chinois have launched a stylish European brasserie in a surprising departure from the Asian cuisine for which they are lauded. Bound to appeal to the mover and shakers of the bustling Mayfair art scene, if Park Chinois is the equivalent of a Shen Zhou, then Moncks of Dover Street is a Joshua Reynolds, doffing its hat to beloved classics with jaw-dropping, hunger inducing flair.
Named after the fun-loving seventeenth century lord, Christopher Monck, the Duke of Albermarle and the owner of the Clarendon Estate which included Dover Street, among other legacies Monck inadvertently became a boxing pioneer when he sanctioned a fight between his butler and his butcher – the first recorded boxing match in England. The butcher won.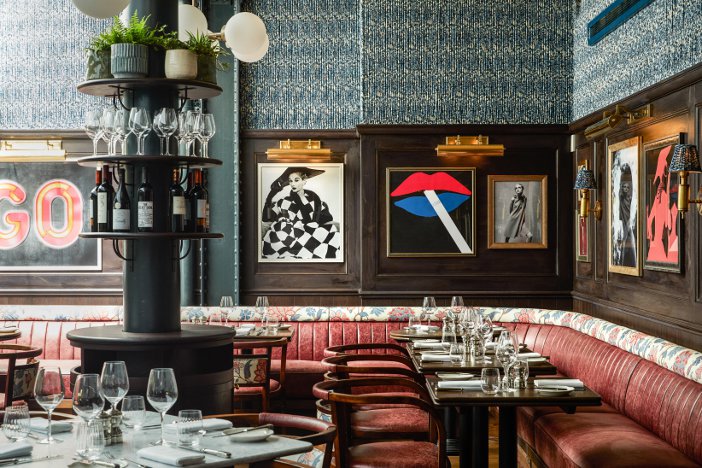 The interiors are informal yet plush, with artworks relating to gambling pastimes such as dice, backgammon and card games, an elegant bar, cosy booths and a popular light-filled rear dining room that can initially mislead you into thinking the restaurant is quiet. I don't suppose this will be an issue for very long. Open seven days a week for all day dining, there's an area to suit practically every occasion, from a weekend brunch of truffled benedict with friends, a romantic corner table for two or even a lobster roll for one on the bar.
Kicking off with a superb Velvet Gimlet mocktail featuring Seedlip, followed by a starter of cauliflower fritters along with three tempura Jersey Rock oysters and homemade tartare sauce, I can see myself popping in for a bite whenever I'm in the vicinity. A main of Dover Sole Meuniere was the event it should be, presented off the bone, glazed in a citrus butter sauce and appealingly scattered with almonds. My companion and I shared three sides to complete the luxurious repast; buttered spinach, truffle fries (literally loaded with heady shavings) and a decadent mac n' cheese.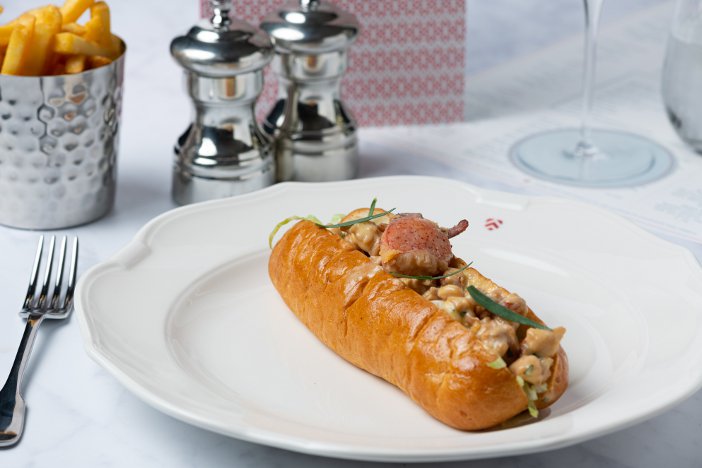 Just remember when you're finishing off the macaroni that desserts are a temptation not to be denied under any circumstance – from an expertly baked vanilla cheesecake with rhubarb compote to a perfect chocolate fondant complete with clotted cream ice cream and an appealing chocolate crumb for added texture.
Executive Chef Gennaro Vitto and Head Chef Valentino Pepe, who both hail from the South of Italy and have been working alongside each other at Park Chinois since 2012 pay tribute to some of the greatest dishes in the world at Moncks, with each interpretation shouting quality and exemplary cookery. Whilst this new brasserie is certain to be a hot reservation due to its recent launch, I admire the fact that it's not trying to attract diners chasing the latest culinary trends; rather their clientele will be connoisseurs of fine food and are more likely to be loyal as a result. Although there are plenty of London restaurants with more or less the same style of offering, what will make Moncks stand apart is the word-of-mouth knowledge that they do everything better.
Moncks of Dover St, 33 Dover Street, Mayfair, London W1S 4NF is open Monday to Friday 07:30 to midnight, Saturday 09:00 to midnight, Sunday 10:00 to 23:00. For more information and reservations please visit the website.