I had been trying to visit Native restaurant for what seemed like an age. There was a date about six months ago that seemed to work, but they were fully booked, and then there was some confusion about a subsequent reservation. When I finally did make it there, one Friday lunchtime, it seemed entirely appropriate that there was no record of my booking. 'These things happen', the waiter shrugged. 'Can I show you over to your table?'
Lurking in the shadows of Southwark, a short walk from Borough Market, Native is now in its second location. The first, in Neal's Yard, was both too small for it and, as is depressingly common in central London, subject to ridiculous rent increases. Its owners, Imogen Davis and Ivan Tisdall-Downes, located to Southwark Street a year ago, and here operate a clear ethos; the menu is heavy on foraged food and game, as well as a smorgasbord of produce being sourced from various trusted farms and suppliers.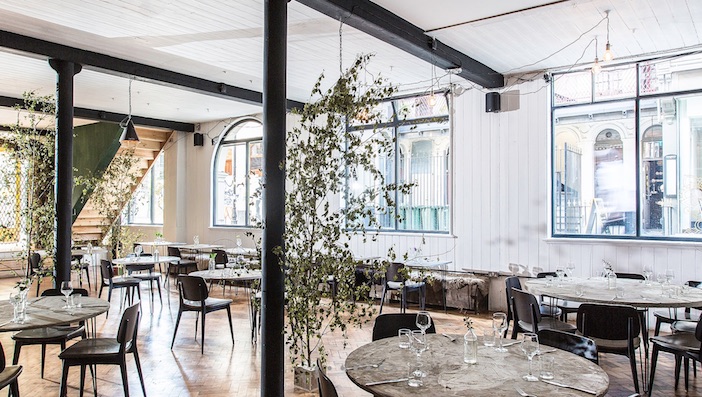 Its dedication to fresh, seasonal food is hardly unheard-of, but the way in which it is done – even down to the (excellent) old fashioned cocktails using cider brandy – is something remarkable. Davis pops over for a chat at the beginning of the meal and reveals that the on-trend interior, a sort of urban rusticity, was very much a mixture of begged, borrowed and stolen; pointing at the chairs, she says 'we found those outside a Costa which has closed down, and half the kitchen equipment was bought off eBay.'
If the food wasn't any good, then all this would be a moot point, but my persistence in trying to arrange a visit was at last rewarded with a brisk canter through a perfectly judged tasting menu. I suspected that we were in for a treat when the first course, a potato waffle with duck liver parfait, managed to combine a sublime lightness of touch with a rich depth of flavour. Paired with a delicious glass of Three Choirs English sparkling wine, it was a treat. Thereafter, it was an assured march through a mixture of fish, vegetarian and meat courses.
There were lots of interesting little detours, such as the 'cod toast' coming paired with a perfectly prepared piece of cod, and a yarg and nettle arancini, as well as a bold decision to have a 54 day aged piece of Dexter rump. This is adventurous, exciting cooking, served at a more than reasonable price (£60 for a tasting menu of around eight courses, and £40 for the matching wines). My lunch companion compared it very favourably to Stockport's much-praised When The Light Gets In; as he put it, 'I probably had the best meal of my life there, but this isn't far off at all.'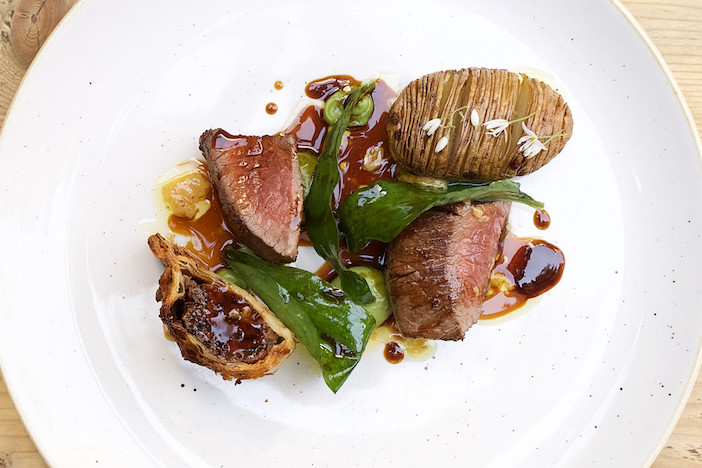 The meal, which spans a suitably expansive two and a half hours, ends with the obligatory espresso martini – made with waste coffee grounds and East London vodka – and one of Native's signature desserts. It's called 'white chocolate and bone marrow', which intrigues and excites, and when it turns up, you are in for a treat. The only way I can describe it is to think of a carnivorous Rolo – but this doesn't come close to the mixture of surprise and delight that the dish brings about.
This is a supremely assured and confident restaurant, and Tisdall-Downes, the chef, is firing on all cylinders. When we thank Davis at the end of the meal, she asks, with genuine interest, 'So you enjoyed it, then?' We are able to assure her that Native will soon be in everyone's little black book of wonderful experiences – and that I'll be back as soon as I can sort myself out to get a booking.
Native. 32 Southwark Street, London Bridge, London SE1 1TU. For more information and bookings, visit www.eatnative.co.uk.