The text I get from Larry, as I'm walking at some speed towards Baker Street, is typically succinct. 'Waiting in the downstairs bar. What are you having?' As I accelerate my pace, I start to ponder the vagaries of Larry's existence. By all accounts, he is a pillar of his community, a fine addition to his workplace and a model husband and father. Yet whenever I see him, we are in a restaurant or a bar, and he's usually there first. I leave it to you, readers, to work out whether this is because, as befits a man of his upstanding nature, he is a prince of punctuality, or simply that the strain of leading a blameless life occasionally leads him to strong drink. I myself cannot possibly comment.
As is our wont, we have found ourselves once again in an Indian establishment. I have no idea why our meetings tend to be at Indian restaurants, but the last few (Brigadiers, Kahani and Gunpowder) were all excellent, so we had high hopes for this one, lurking snugly on the old site of the much-lamented Galvin Bistrot Deluxe; a couple of stern but effective cocktails in the snug downstairs bar, gin-based and delicious, started the meal off with an appropriate bang.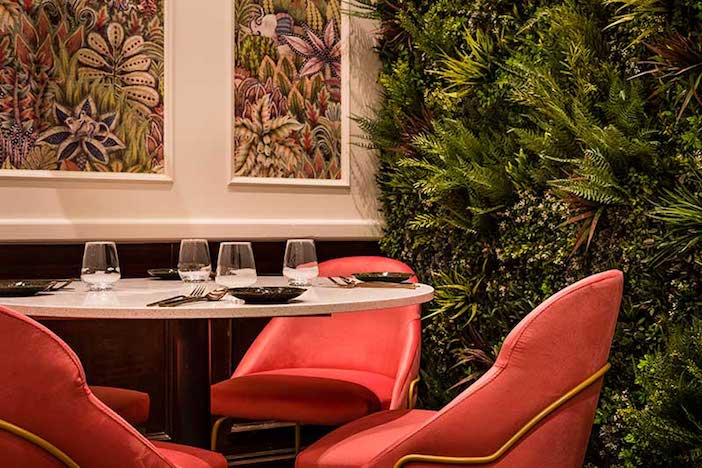 The chef here is the estimable Manmeet Singh Bahli, late of the Michelin-starred Rasoi and Vineet Bhatia London, two excellent establishments which have now ceded their way to the equally fine Kutir. (I did say that subcontinental cuisine was having a renaissance in the capital, and have been proved right.) We visited in the early days of the operation and found something of a mixed bag when it came to the food. Nothing was less than good, but the odd thing we tried was so sublime that one hopes that Bahli will manage to raise the consistency of the kitchen. It's also a slight oddity in the menu that the starters and the main courses cost about the same in several cases, meaning that the only way of visiting here without incurring enormous cost is to try one of the (very fine) dosas, of which the venison one was an especial highlight.
Anyway, Larry and I – trenchermen that we are – hauled ourselves through the dishes with glee and hunger. Particular highlights on the starter front included the kid goat sukka (if you haven't had goat, then you need to add this to your repertoire forthwith) and sesame peanut chicken; we asked our capable waitress for recommendations on the main courses over and over again, and ended up with one excellent dish, the lamb shank boora, and a slightly less exciting prospect in the guinea fowl biryani, which used good-quality meat but did not wholly escape the dryness which this dish is notoriously partial to.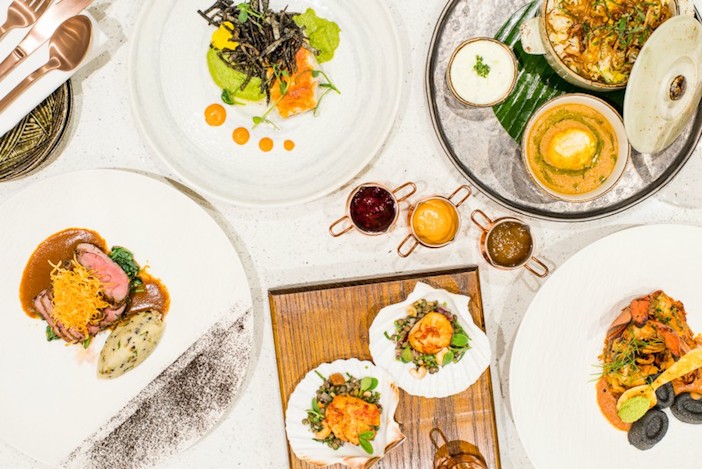 The house white wine, a delicate Italian number, did a fine job of cutting through some of the spicier elements of our meal, although we might have preferred something more Riesling or Gruner Veltliner-aimed. No matter; the conversation flowed, interspersed with appreciative comments about the décor and atmosphere. We talked of many things; politics, Oscars and fellow journalists. Observing Chatham House rules at all times, a remarkable number of confidences were shared, none of which will be revealed here.
At last, it was time to depart for the station, before, Cinderella-like, we both turned into overfed pumpkins. Larry and I walked over to Marylebone before we went our separate ways, and just before I was about to bid him an appropriately fond farewell, I looked about and he had vanished off into the ether. I imagine that he was bound for a train and a return to domestic bliss, but I wouldn't have blamed him at all if he had returned to Ooty for 'one last cocktail' and once again to prop up his habitual and comfortable habitat of the excellent, innovative restaurant. On balance, I think I rather hope he did.
Ooty, 66 Baker Street, Lion W1U 7DJ. Fore more information, including menus and bookings, visit www.ooty.co.uk.