What's in a name? Well, in the case of Rails London – the Great Northern Hotel's aptly named restaurant – it's the renamed and rebranded version of what was Plum and Spilt Milk, itself given its nomenclature after its colour design. But now it has been given what's described as 'a total redesign and rebrand of the concept', and, in a nod to the nearby Eurostar, it's now giving its modern British dishes a French accent of sorts.
In practice, this means that there's moules frites and steak frites on the menu, both of which look excellent, but we're not here to sample the delights of what awaits fortunate travellers a couple of hours away on the other side of the Channel; we want to see what the chef Stéphane Cerisier can come up with.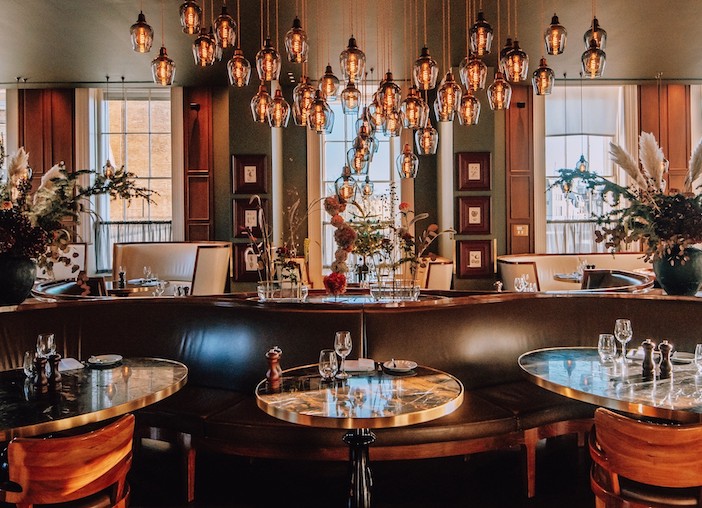 It proves a fascinating, genre-blending experience, somewhere between a continental grand café and a very traditional, very English establishment. A starter of hot smoked salmon comes with the intriguingly named 'facon nicoise', which means that it's a kind of souped-up salad niçoise.
It works superbly, but I'm jealous of my dining companion's quail breast and confit leg salad, which is the perfect combination of beautifully presented ingredients with real technical accomplishment. Paired with a glass of New Zealand Sauvignon, it's an absolute winner. He is wearing a very fine orange scarf, which our charming waitress compliments him on; we are delighted. This is a fine establishment, we decide.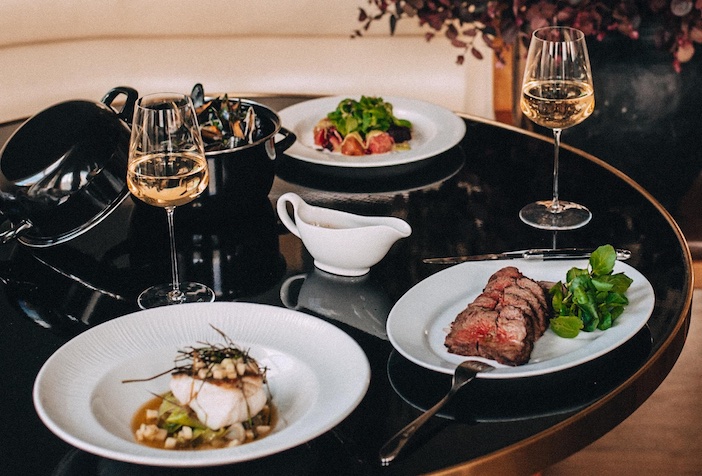 I am tempted by the steak frites, but in the end decide to go slightly off piste and order the lamb chop with mint sauce instead. Restaurants often screw this particular dish up – many is the time that I've been gnawing mournfully on a fatty bone and wondering if it's something that you would have given to your dog – but the combination of top-quality meat and peerless cooking, to say nothing of a very fine mint sauce, makes this one a winner.
That said, again I wonder if my companion has done better than I; his stone bass, complete with petit pois 'a la Francaise' and a white wine velouté is the stuff of high-class ingredients executed extremely well. I take a glass of the very, very speakable Malbec, and it's a fitting accompaniment.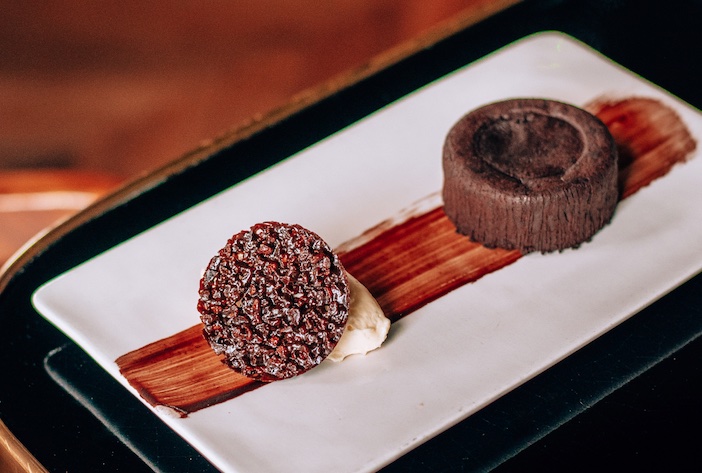 By now, we're both feeling a tad hors de combat, and my guest, who remarks that his constitution is on the delicate side, demurs from dessert, but I am made of sterner – or at least, more professional – stuff. And the chocolate tart with whisky fruit that I enjoy is one of the best that I can remember having, a testament to the professionalism and skill that sums up Rails. If this is the entente cordiale, then long may it continue.
Rails Restaurant & Little Bar, 1st floor of Great Northern Hotel, King's Cross St Pancras, Pancras Road, London, N1C 4TB. For more information, and for bookings, please visit www.railslondon.com.