There was a certain inevitability to it all. The Inamorata and I were in that strange Saturday morning mood whereby we were in the running for a good lunch somewhere, but we didn't have the energy to drag ourselves to one of the hipper joints in East London. What we wanted was the sort of top-end place where we could nosh, munch, guzzle or just nibble on traditional English fare, but done really, really well, without a trace of irony. And so we headed to SE1, and Borough.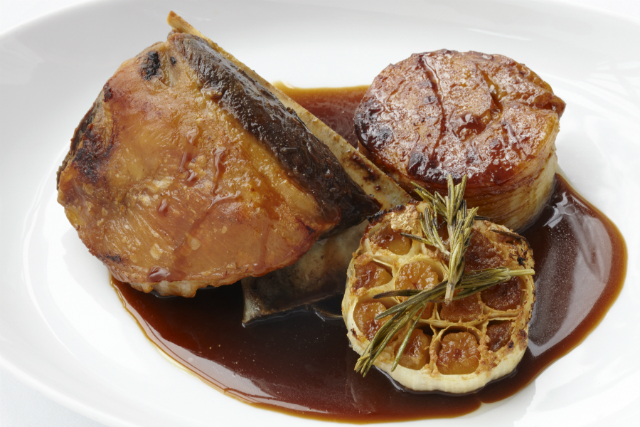 On an earlier visit, I'd been hugely impressed by the first-floor setting, with the restaurant boasting great views over Borough and, on the other side, to St Paul's in a room that oozes space and, thanks to some clever restoration, light. The food, though, had been so-so rather than truly stunning. Now, thankfully, things have changed.  Under its dynamic chef, Marcus Veberne, the restaurant has gone from being a destination spot thanks to its location to a destination in its own right. Roast is a big, impressive room, but if it isn't completely buzzy and full then the atmosphere starts to decline dramatically. Thankfully, no such problems were in evidence on a visit one recent Saturday lunchtime.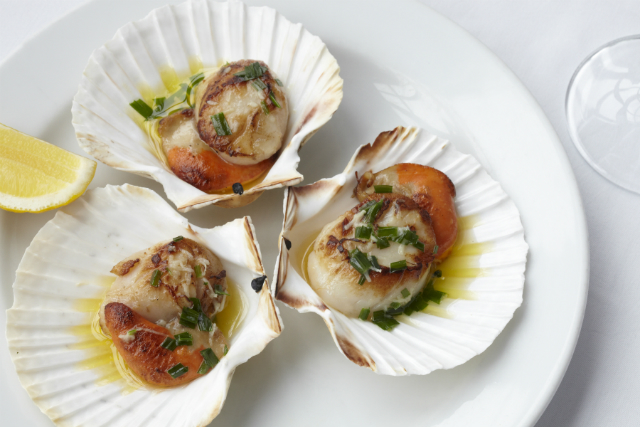 It seemed only too fitting to start things off with a gin cocktail, and the one I had – an SW19, so called because of Wimbledon – was a finely conceived and executed drink with (a witty touch, this) a 'ball' of ice in the centre. It was all I could do not to shout 'Come on England' (or Scotland) as I sipped it. The food lives up to this excellent beginning. Starters of prawn cocktail and pan-fried scallops with chorizo are nice variations on the usual appetisers. Main courses are hearty, and priced to match, possibly at levels that some might find off-putting (even if they're very much in line with other establishments of similar quality). A sensational belly of pork for the Inamorata was deliciously soft and yielding, albeit given a kick by the firm crackling, while my Beef Wellington was something that would have triumphed on any battlefield or high-end restaurant alike. The AA-noted wine list throws up a huge assortment of excellent vintages and styles, all at very sensible prices, and we took happy note of a fine bottle of Quinta do Vallado, which yet again proves that the Portuguese varietals boast that once-in-a-lifetime combination of fantastic flavours and sensible prices.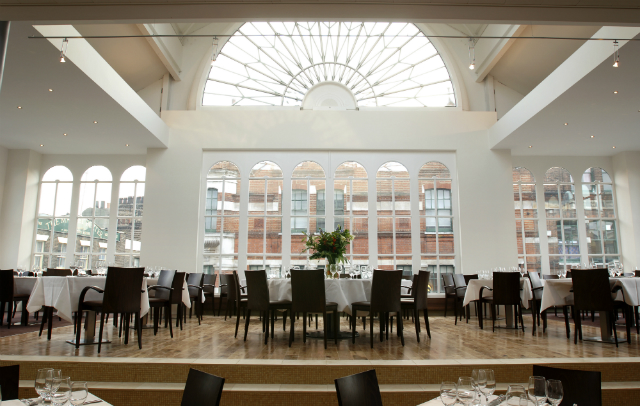 This is the point in any normal review when I write 'we didn't have enough space for dessert, but were tempted anyway'. This was true, but the Inamorata wasn't to be denied her Eton Mess and so I took gluttonous refuge in a chocolate and vanilla sundae, reducing me to a sort of ecstatic mumbling. And so, much sated, we left, eventually, happy that Roast has maintained its fine reputation, and looking forward to many a return to sample Veberne's cooking once more.
[cgview id=116 num=8 size=150×150 showtitle=always lightbox=0]