If you stand by the impressive, glass-fronted vestibule of Roast restaurant, you can gaze out over Borough Market. On our visit on a Tuesday lunchtime, one is confronted by a scene that is both inimitably 2019 and almost Dickensian in its unchanging detail.
While the stallholders are selling the most du jour of nibbles, bites and tapas, the basic necessity of what is being sold – nourishment from street stalls – is not so very different to what would have been happening round here a century and a half ago. As ever with London, the more cutting edge it is, the more traditionalism has a funny habit of reminding us of the city's unchanging nature.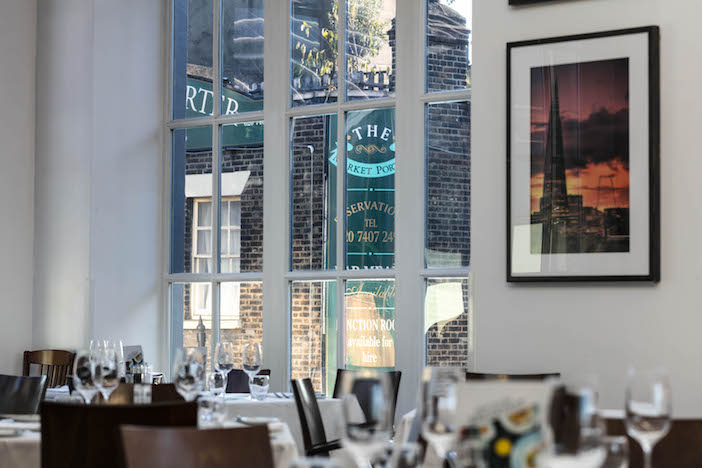 It is therefore interesting to revisit Roast for the first time in several years. When it first opened in 2005, it attracted glowing plaudits for its size, scale and fantastic food, all steak and kidney puddings and pheasant. When I visited for the first time the following year, it was one of the first experiences I'd had of this sort of grand fine dining, for I was young then, and untutored in the ways of the wine list and a la carte menu. It was lovely; a riot of delicious food and sumptuous grog. I've returned many times over the years, both for professional reasons and on my own dime. It is a place, not to put too fine a point on it, with which I have history.
I took Brice along on this occasion, because he is a man who wears smart linen suits at lunchtime, is effortlessly charming and is, naturally, a trencherman. The menu had been revamped somewhat since my previous visits, due to the presence of a new executive chef and a paring-down. Although the carnivorous options are still very much present – as we shall discuss in a moment – lighter and less meaty dishes are now to be found.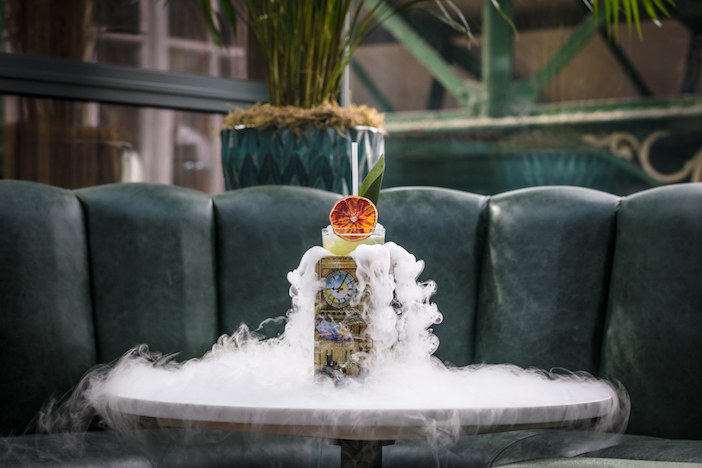 One could begin, for instance, with monkfish fritters or tomato soup with cheese on toast, followed by  – and we both took a deep breath at the sight of this – the 'ultimate beetroot veggie burger'. We chose a couple of suitably British drinks, in this era of new-found patriotism – an excellent glass of sparkling English for me, a Big Ben cocktail that came served in an amusing model of the tower for him – and then looked at the menu. 'Cured meats to share to start? Done. Chateaubriand? What else?' Wine, of course. What else?
As the meal goes on, we both congratulate ourselves on the safety of our choices, although not without mild regret at our conservatism. The cured meats are excellent, especially lamb and lemon merguez and Islington saucisson, but what really makes it is the divine piccalilli, the best that we can remember having.
The Chateaubriand is the stuff of Sunday lunch tables writ large, all coquettish but perfectly cooked roast potatoes and great hearty chunks of roast beef; again, the sauces are what elevate it to a higher level, especially a beautiful béarnaise and a fine, fiery horseradish. Washed down with a bottle of Roast's own Malbec, this is a lunch for heroes.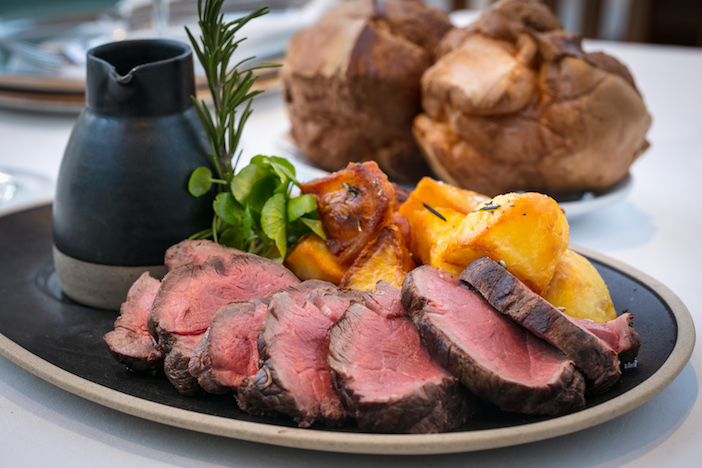 But. And this does need to be mentioned, although pecuniary conversations are vulgar – the prices here are high, and, for some, perhaps unacceptably so. The Chateaubriand costs £80; not, in itself, an outrageous amount perhaps for a fine cut of meat and excellent accompaniments, but still a significant chunk o'change, especially given the side orders mounting up. The Malbec is £68, and still one of the cheaper bottles on the list. The cured meats are £22.50.
All of this means that, for an even moderately indulgent lunch, you're looking at a bill of £200 plus; given that you are essentially eating very good gastropub food, this might seem excessive. All we can do is shrug and say 'caveat emptor'; certainly, on our visit, the well-heeled were tucking in with aplomb, ideas of Brexit-induced fear be damned.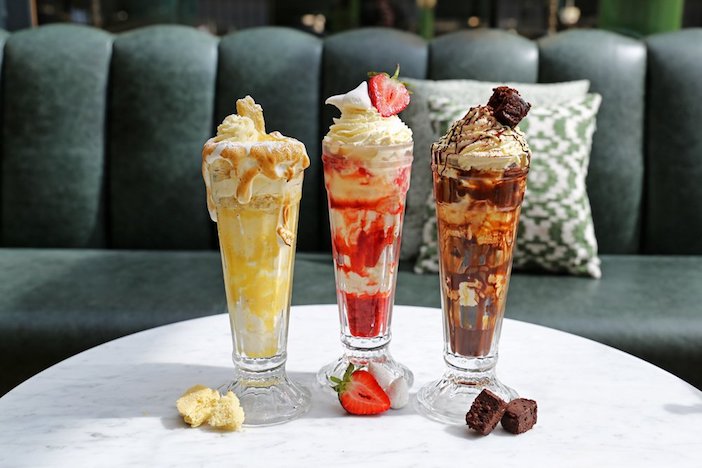 We finish off with a couple of fine knickerbocker glories and some fine 'royal coffees', a suitably regal take on the Irish coffee, and then we're down into Borough Market shortly before three, sober as judges and ready for a stroll along the South Bank and a discussion about the theatre. We've had a fine lunch. A memorable lunch. But just be careful to get the all-clear from your bank manager first, as otherwise one might end looking rather pained, and that certainly isn't the parting impression that one would like to take from that otherwise splendid Borough Market vista that greets one on arrival and, inevitably, on departure.
Roast, The Floral Hall, Stoney Street, London SE1 1TL. For more information, including details of their seasonal menus, visit www.roast-restaurant.com.