Whenever one walks into King's Cross these days, it is with a sense of wonder and awe. Gone are the old days, when a walk on this particular wild side was to invite solicitations, muggings or worse. Now, the only solicitations come from the sheer number of high-end restaurants, bars and shops asking for your custom; the mugging, such as it is, will be done to your credit card should you venture to the wrong establishments. You have been warned.
One place which is definitely not of the 'wrong sort' is the excellent Rotunda, located within the none-more-swish environs of the King's Place building. Home to various organisations including the Guardian andObserver, it has the cool finesse of the best of the City, without any of its macho extravagances. And much the same might be said of Rotunda, a restaurant that was doing very well, thank you, until a substantial and definitive refurbishment last year.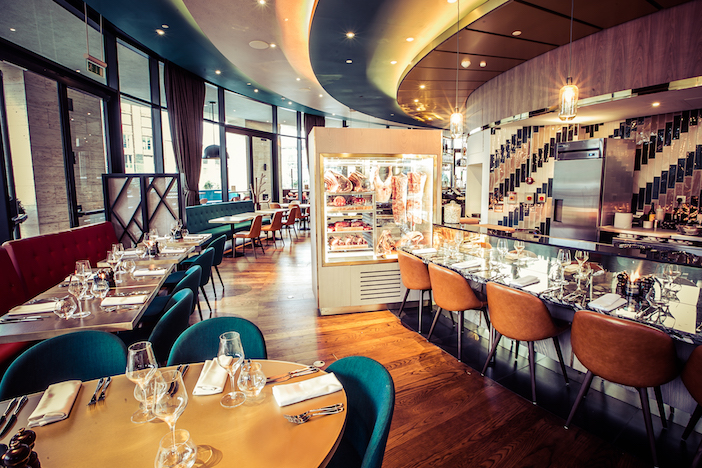 Now, in its enviable position adjoining the Regent's Canal, it offers both the quintessential King's Cross experience and something more contemplative. 'I like to sit out here in the mornings and drink my coffee', the manager muses as we stand looking over the water. 'Always time for something stronger, too', I rejoin. And we laugh, like the worldly duo we are.
Thankfully, the food and drink here are very much top-notch. There is a lot of emphasis on meat, and the veganistically-inclined might wish to avert their areas in horror at the proudly displayed fridge of various parts of animal that takes a prominent position in the horseshoe-shaped dining room. A sharing plate of côte de boeuf from the estimable Corneyside farm is every bit as good as you would hope for, although we'd suggest that you skip the rather thick and cloying 'steak sauce' in favour of a side of béarnaise.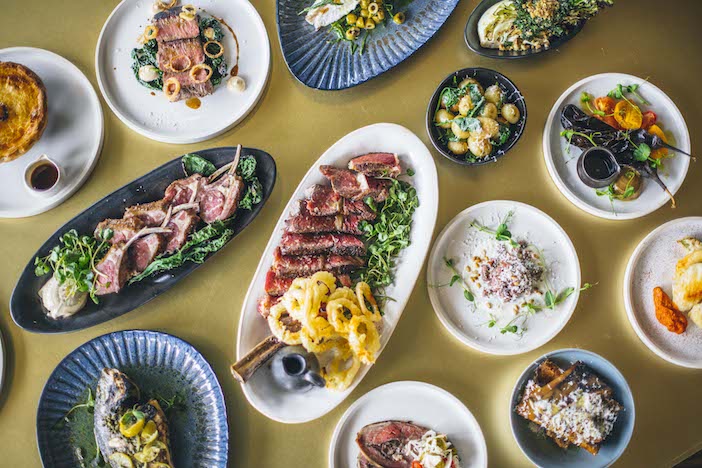 Yet non-carnivorous things excel here, too; beetroot and goat's cheese salad, so easy to make bland and boring, has a sweet-savoury kick that comes from using the very best ingredients, and a dessert of banana and chocolate ice cream represents a token, but decidedly welcome, nod to veganism. Quite how they manage to replicate the taste is beyond me.
Wines are all of a very decent bent, and the 'house' selection, which includes a good, drinkable Gruner Veltliner by the glass and carafe, offers both range and value. The meal, as is our wont, ends with an espresso martini, and the kick of alcohol and caffeine is enough to send us on our way with a spring in our step and the resolute belief that, unlike some more unfortunate visitors to King's Cross in times past, we have been treated very well and not taken for mugs of any description.
Rotunda, 90 York Way, Kings Cross, London N1 9AG. For more information, including menus and special offers, visit www.rotundabarandrestaurant.co.uk.