If you haven't heard of the Gladwin Brothers, then it's your loss. They are just as talented as the Marx Brothers (without being jokers), considerably more fun than the Brothers Grimm and far less annoying than the Jonas brethren. They divide themselves into clearly defined roles within what has become a mini-empire of hospitality. Oliver is the chef and forager, Gregory is the farmer and Richard is the restaurateur and front-of-house supremo.
Together, they combine know-how, charm and excellent cooking skills and have created some of London's most enjoyable places to eat and drink, largely using produce from their farm and serving wine from their family vineyard. It is, to coin a phrase, a touch in rus in urbe, or, for those of you who prefer not to use classical tags, a spot of English pastoral bliss in the heart of a busy capital city.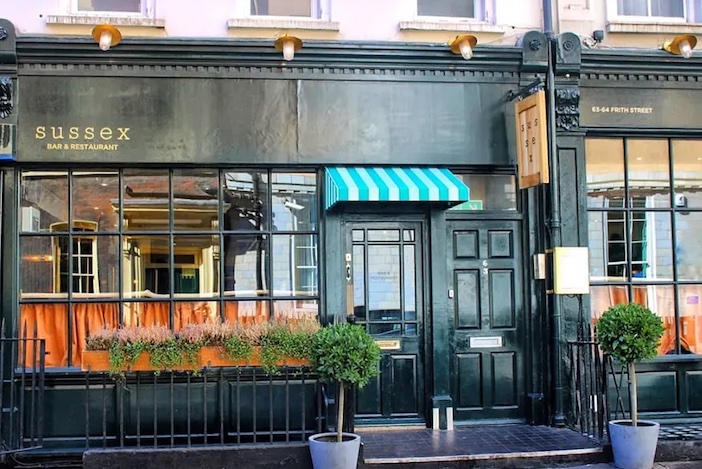 Sussex is the fourth restaurant in the group, and is located within Soho, in what used to be the old Arbutus site on Frith Street. (The other locations are in Notting Hill, Chelsea, Battersea and Richmond; the Gladwins are nothing if not committed to the swankier parts of London.) Anyone who has visited The Shed, Nutbourne or Rabbit will know what to expect from the outset.
The room is comfortable and stylish, with warm and attentive service. There are a lavish number of small bites, or 'snacks', on the menu, which include everything from a highly seasonal dish of pigs and blankets and mushroom marmite eclairs to some of the best chorizo croquettas I've ever tried. Accompanied by a glass of Blush rosé sparkling wine, it's a perfect curtain-raiser to what promises to be quite the splendid lunchtime repast.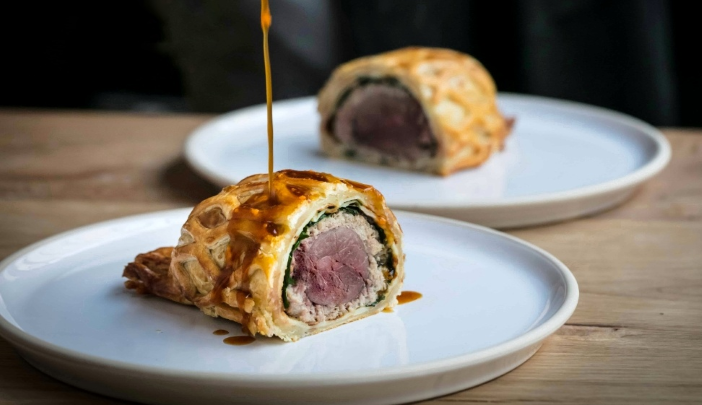 So it proves. Starters of plump, succulent scallops are accompanied by tiny slivers of moreish black pudding, and a pumpkin gnocchi is perfectly presented and just as tasty. We drink a carafe of the Gladwin's own Bacchus white wine, from their Sussex vineyard, and it's a zesty, rich delight that proves (as if we didn't need it to be spelt out) that the very best English wines now have a depth and complexity of flavour that put any New or Old World varietals to a serious test.
Though it's back to a carafe of Rioja with the mains, which include a truly scrumptious venison ragu on a thick, oozing bed of polenta, and a fine dish of pork loin on lentils. But perhaps the best of all comes as a side, in the form of rosemary crispy potatoes. These are the stuff of dreams, being roasted to perfection and occupying that mythical but wonderful space halfway between chips and the very best potato skins. I could have eaten them all day.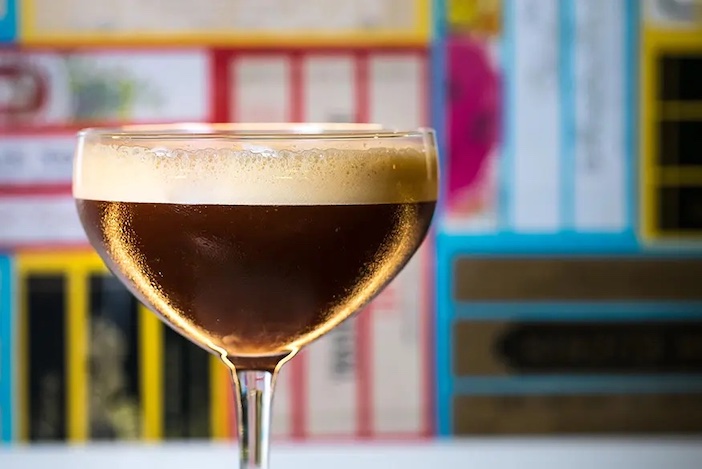 Lunch is drawing to a close now, but there's just time to share both the desserts – an intriguing salted caramel tart and a wonderful Basque cheesecake – and, of course, to sip on an especially potent and delicious take on an espresso martini, the aptly, and punningly, named suss-presso martini. Like everything else that we eat or drink at the brethren's Soho spot, it's witty, cheeky, defies expectations and is wonderfully moreish. It's a palpable hit, as is the rest of Sussex. And I can't wait to go back.
Sussex, 63-64 Frith Street, Soho, London W1D 3JW. For more information, including details of their Guest Chef series and wine dinners, please visit www.sussex-restaurant.com.