It is a truth universally acknowledged that London has some very, very good Indian and sub-continental restaurants at the time of writing. Kutir, Gymkhana, Indian Accent, Trishna – to name but a very few – have all established themselves in the premier rank of the capital's dining, and this entire renaissance has taken place in a relatively short period of time. We are, thankfully, a very long way away from the overpriced and underpowered joints of yore. Yet even revolution needs evolution, and Tamarind is a very good case in point.
When it initially opened in Mayfair in 1995, it offered something quite different and exciting, awakening the palettes of jaded diners with a daring and brilliant mixture of flavours. A Michelin star duly founded in 2001, which it retained for many years thereafter. However, change was necessary, and so Tamarind closed last year for a lengthy process of renovation and rebuilding. It reopened in December 2018, and the word quickly went round: an icon has re-emerged.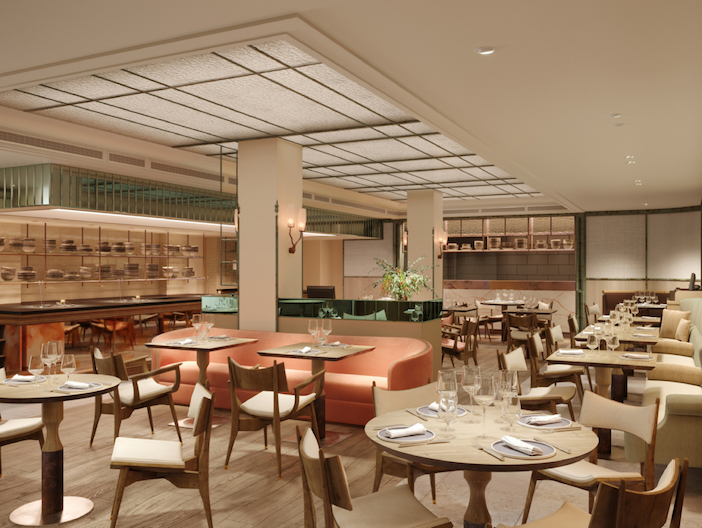 Under head chef Manav Tuli and executive chef Karunesh Khanna – between them, veterans of establishments including Chutney Mary and Amaya – the space has been rethought and reconsidered with some aplomb. A previous visit from a decade ago saw the restaurant lurking in a basement, but now a first floor room has been opened, allowing for a feeling of light and spaciousness.
I visit with a theatrical friend – a noted trencherman – and he is lavish in his praise and approval from the off, especially in its new form. 'I once did a gig here at a Bar Mitzvah', he notes. 'It was Great Gatsby-themed. I'm not completely sure that they got the point of the book.'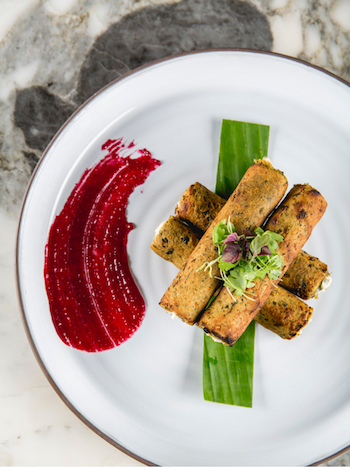 The food is very, very good indeed, lighter and more delicate than in some of its competitors, but never seeming insubstantial or mean. A new menu is in full swing when we visit, which means that rabbit seekh kebabs, very fine tandoori tiger prawns, slow-cooked goat chops and a starter of traditional churi chaat, all designed to share, come thick and fast and deliciously.
One does not feel the usual sense of bloat and exhaustion after a meal here, but nor is it likely that the average diner will be disappointed by the quantity of what they have; an especially delicious naan bread, of which we have seconds, is a particular treat.
The whole caboodle is washed down with a decent bottle and a half of a South African Cabernet Sauvignon, and all in all, it proves to be quite the nicest lunch that I've had so far in 2019. The friendly, warm and attentive service goes no small way to ensuring that this is the case.
So, all hail Tamarind, the mighty conqueror (or is that Tamburlaine?) returning in glory to a Mayfair that could, once again, do with a restaurant as sophisticated and polished as this. Time will tell whether Michelin once again bestows its starry favours, but, until then, this hugely successful and slick operation will do very nicely for the rest of us.
Tamarind, 20 Queen Street, London W1. For more information and reservations, visit tamarindrestaurant.com.