It's not every day that you get to take one of Britain's most eminent literary critics to lunch. But then again, it's not every day that you visit The Coal Shed, either. I visited the Brighton outpost of the restaurant a few years ago, for this very title, and was hugely impressed. They specialised in superb fish and meat, cooked to perfection, and served without excessive fuss. It would, I thought, be perfect to take Nicholas Lezard, one of the most incisive and witty writers working today, for lunch. He is a man of high standards – his first email about our lunch talked in lofty terms of St John or Rules – and so I knew that wherever we went had to be of a similar standard.
So, somewhere of the repute of the Coal Shed was called for. Situated in the increasingly vibrant area around Tower Bridge, where the views are sensational and the prices accordingly steep, it is doing much the same as its coastal sister is doing; that is to say, food cooked superbly but without any unnecessary pomposity. And, for what it's worth, it's much better value than most of its neighbours, not least thanks to an excellent value £10 lunch offer that allows local workers to pop by and sample the wares in their break and still manage to pop back to their place of work in an hour or so.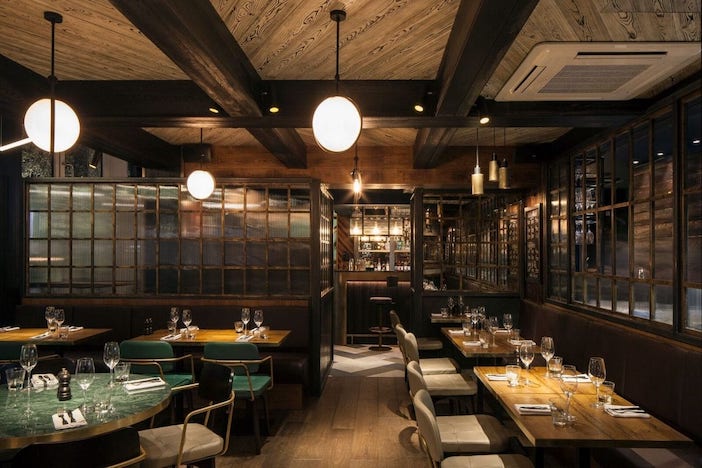 Lezard and I had no such need to hurry. Having read his excellent columns in the New Statesman, I knew that he was an oenophile of some note, and so upon his arrival, I surrendered the drinks list to him with the reverence of a young apprentice in thrall to a Jedi Master. He assessed it with a practiced eye, and then ordered a dry martini – 'as dry as you can make it' – and suggested a Brighton gin-based g & t for me. Well, who was I to refuse. The menus were brought over, and he knew what he was after. 'Six oysters, lamb shank, mash with burnt ends and whatever he wants. Carafe of the English white, bottle of nice Australian Shiraz. And so, as I was saying…'
Whatever I wanted turned out to be a scallop with chorizo crumb (excellent but tiny), a very decent rib-eye steak with the usual accoutrements of béarnaise sauce, triple-cooked chips and a delightful but unexpected iceberg salad with blue cheese and bacon. It was not attempting to reinvent the wheel, and indeed I felt that the influence of Hawksmoor was felt, but everything that we ate was superb. What we drank was even better; the English white, a succulent Chardonnay-esque blend of grapes, was a testament to how good home-grown stuff can be, and the Shiraz was spicy, rich and a superb match with both of the carnivorous courses.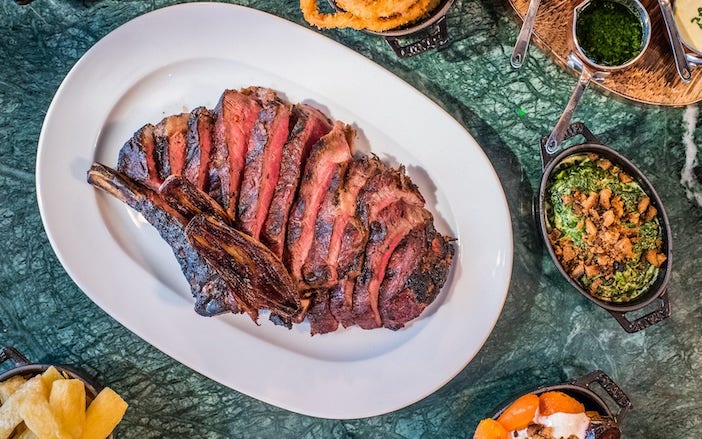 We had a splendid time. The conversation was erudite, learned and occasionally scandalous – there were occasional interjections of 'you do, of course, understand that this mustn't go any further' on both our parts – and the finale, involving espresso martinis, a brandy for m'learned friend and an inscrutable but rather delectable chocolate bar of some kind, was every bit as good as everything else we had. The views are sensational, the service friendly and warm and the whole shebang adds up to as good an informal meal as you can have in London at the moment. I will leave the last word to Mr Lezard, himself no mean judge of these places. 'Well, I suggested St John or Rules. But that was just as good, so thank you.'
The Coal Shed, One Tower Bridge, 4 Crown Square, London SE1 2SE. For more information and bookings, visit www.coalshed-restaurantlondon.co.uk.