Are there many British icons that have produced more tired and pallid imitations than Sherlock Holmes? I don't need to list them – such a sop to your intelligences would certainly be rather less than elementary – but the iconography and imagery that Conan Doyle's great detective has produced is as well-worn as it is inspiring. And Baker Street itself, whether 221b (now, amusingly, a branch of a building society) or its environs, has been guilty of this. I have lost count of the number of restaurants, bars and cafes that have attempted to cash in on the Sherlock phenomenon.
So it was without any particular relish that I saw that a new restaurant, called 'Kitchen at Holmes' had opened. Another cash-in, I thought, all the more so because the place in which it was contained was called the Holmes hotel. I had little interest in visiting, but then I started to hear rumours that it was truly excellent. Dishes were talked about in hushed tones. Apparently it combined innovative, unusual cooking techniques with a sense of fun. Well, fun and innovation were good enough for Holmes, and so it would be for me. I booked a table one Monday, and hoped for the best.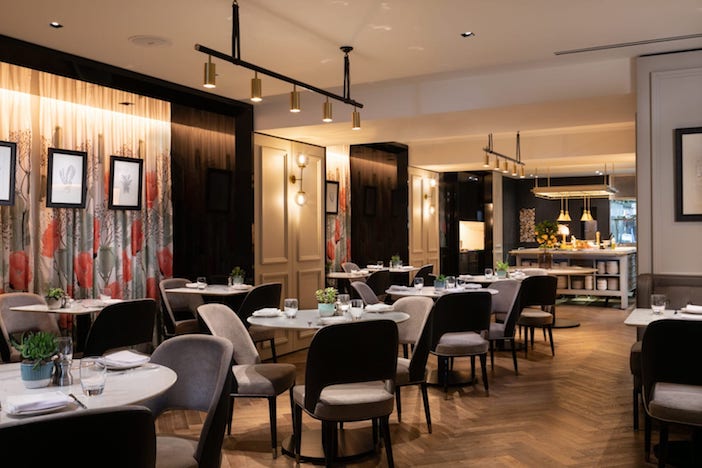 First impressions were good. A slick, well-appointed room, complete with open kitchen at the back, and a menu which, although darting recklessly between cuisines and ideas, seemed to have the steady hand of competence hovering above it. We ordered a couple of cocktails, which arrived in a moment of magnificent and audacious theatre; a 'Sherlock's Pipe', a fine whisky-tinged Negroni, arrived literally smoking in a glass pipe, and a delicious Mrs Holmes tipple, a fruity little number that comes in a glass teapot. Both are excellent; as we nibble on very fine pita and aubergine tempura, my dining companion and I tentatively hoped that this particular case was one worth solving.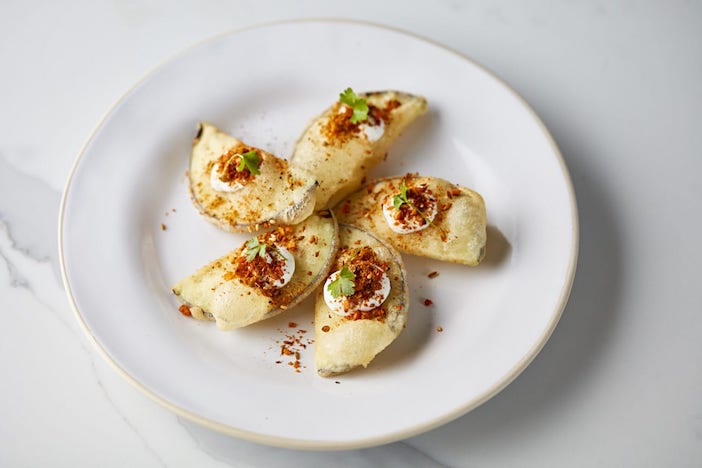 We weren't disappointed. We ordered a great deal of food, and the vast majority of it was very fine. There is excellent, truffle-heavy beef carpaccio, and very good wild boar salami. The yellow fin tuna tartare is excellent, and the Adriatic cuttlefish left my friend – often sceptical about anything that he sees as a lot of fine dining mumbo-jumbo – breathing the words 'has Michelin been to visit?'
Not quite everything is at this peak of perfection – I found the courgette spinach with smoked ricotta an odd combination of heavy and bland, and the wagyu rump steak was perhaps a tad overcooked – but, accompanied by both a fine bottle of Riesling and a delicious glass of Montepulciano, this had all the makings of a truly splendid meal. By the time that we had the pluma of Iberican pork, which is one of the most du jour dishes anywhere in London at the moment, we had pronounced the whole evening a triumph.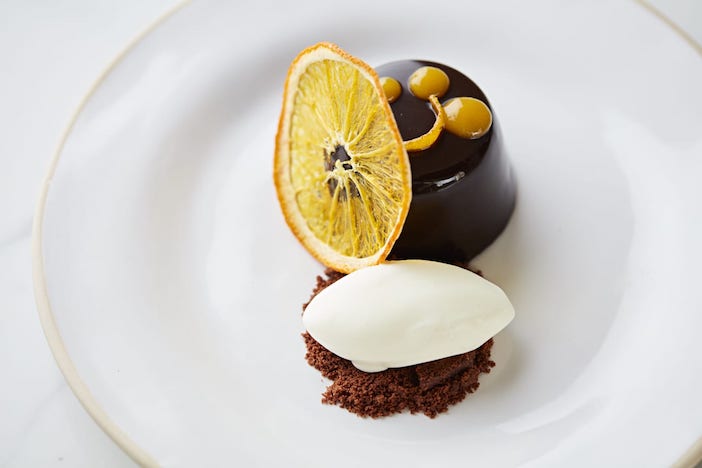 There is a train to be caught, which renders the final part of the meal somewhat to be taken at speed, but the chocolate and orange fiesta that I try is a triumph, as heavy on the orange as the chocolate and likely to put an Olé! in anyone's step as they leave.
So, the game is thoroughly afoot in Baker Street. Kitchen at Holmes is a delightful place to visit, which exceeds expectations and then some. Just make sure that you go with empty stomachs and high hopes, and then both will be met.
The Kitchen at Holmes, 108 Baker Street, London W1U 6LJ. For more information, including details of live events and DJ nights, visit www.kitchenatholmes.co.uk.