When it comes to libertine behaviour, I am not shy of admitting that I've written the book on the subject. Two, actually; the first, Blazing Star, was a 2014 biography of perhaps the most notorious rake and scoundrel in the annals of English literature, namely John Wilmot, 2nd Earl of Rochester, and the second, Byron's Women, was a 2016 group biography of the 'mad, bad and dangerous to know' poet Lord Byron and the various women – or victims – in his life. I mention this not merely to demonstrate my erudition, or lack of it, but to suggest that there could be no establishment that I am keener – or, hopefully, better equipped – to review than the new Libertine restaurant, lurking in the bowels of the Royal Exchange.
I take Boothby, a veteran of these campaigns, and we arrive one frosty Thursday night. The website has promised us that we have come to 'the new home of indulgence in the heart of the city', and that we can expect 'a chamber of spirited revelry.' Well, this sounds entirely up our alley, and Boothby is all but rubbing his hands together as we descend into a subterranean vault.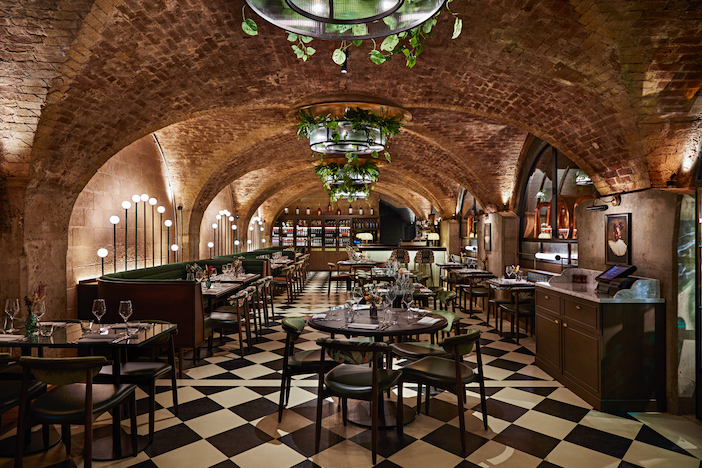 Unsurprisingly, we are soon met by a great noise, the sound of the City workers in full flow. It's not quite libertine behaviour as Rochester and Byron might have described it – thank God – but it's certainly a dedication to the carnal pleasures of life, in the form of food, alcohol and general good things that stay on tables until they are eaten and drunk.
The menu is a jolly romp through modern British traditions, with a few flourishes to keep things interesting. Starters of scallops come with seaweed and parsley butter and are served in their shells – a good thing – and crispy king prawns are delightfully moreish and have just the tiniest touch of the popcorn to them, which makes them a great success. Because we're in the City, we have to order steak as a main course – we'd be drummed out of the club if we didn't – and the chateaubriand for two is a very, very fine example, complete with delicious – and hot! – blue cheese sauce and bearnaise, to say nothing of excellent skin-on fries.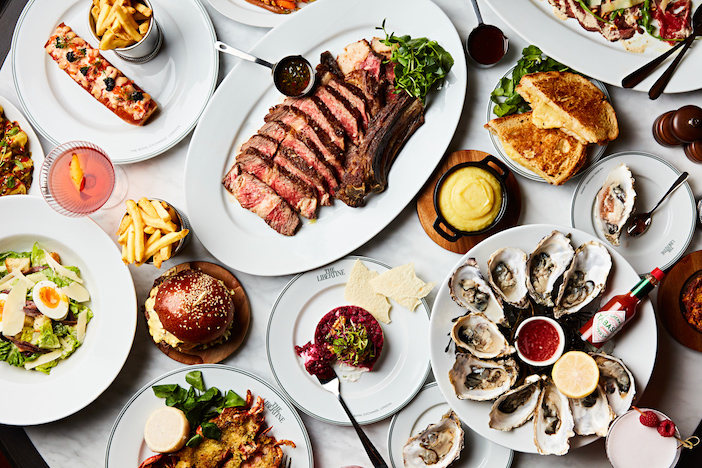 Accompanied by the waitress's suggestion of Malbec – a fine choice – it all makes for a jolly evening, even if the volume is quite staggering. The table next to us might consist of well-paid, well-heeled men (and one woman) doing their bit for the British economy in times of crisis, but they are also astonishingly loud. At least one of them is speaking as if he has a microphone in front of him; perhaps he does.
It cannot and does not detract from a splendid evening, though. There's a buzz to this place that lifts it far above the usual run of these places, and by the time that we've indulged ourselves with the cherry bakewell mess and chocolate orange torte, it's been quite the most enjoyable repast. It might not be a libertine establishment in the Byron/Rochester mould, but it's certainly not prim or decorous either – and for that particular relief, much thanks.
The Libertine, 1a Royal Exchange, Cornhill, London, EC3V 3LL. For more information, and for bookings, please visit www.libertinelondon.co.uk.