I have lost count of the number of restaurants that claim to offer some stable of cuisine – 'but with a twist!' This has led to everything from sushi to burgers to, on one memorable occasion with Larry, the great British pie being served up with some perversion or other. Still, one had to admire the chutzpah, cojones or plain-old fashioned gumption of Marylebone's Twist Kitchen, run by chef Eduardo Tuccillo and his wife Giulia, who capably runs front-of-house. The idea behind it is loosely to take an Italian version of tapas and then throw in a few twists – oh yes – and variations. Does it work?
I arrived to find my dining companion Boothby, a fine and sober gentleman, already seated and frowning at the menu. The dining room is a good deal less slick than most of its neighbours, and has the welcome and informal feeling of a backstreet taverna rather than the sanitised and more expensive restaurants roundabouts. We are given a glass of prosecco to begin with, which we nod sternly at; it is delicious.
There is then some discussion of the best way to approach the menu, and Guilia offers to take us on a kind of merry-go-round tour of the house specialities. But first, gentlemen, did either of us have any allergies? 'Only mediocrity', snickered Boothby, as I tried to kick him under the table. A wry smile from Giuliua; mediocrity is very much not on the menu here.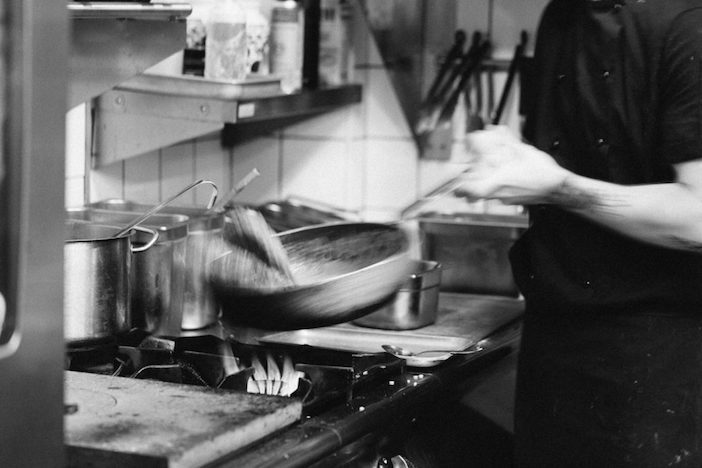 The first few dishes are tapas-sized and shared by us with alacrity. I wasn't mad on a nibble of pickled boquerones to start, but then I've never been much of an anchovy man; Boothby gobbled them with alacrity. Better was an interesting and delicious dish of scallops, red prawns and cucumber and a fine chateaubriand carpaccio given zest by the addition of smoked ricotta; best was the only vegetarian dish we tried, handmade truffle tortelli, which shows that Tuccillo's skill with pasta is something very serious and formidable. The Gavi kept coming; we relaxed and talked our usual nonsense. But we knew that something magnificent was just round the corner.
Italians do steak exceptionally well. Although they tend to be overshadowed by the French, there is something wonderfully stirring about their ability to take a good piece of fine meat, and serve it simply and beautifully. So it proved here. We were shown the magnificent T-bone earlier in the evening, but this was mere foreplay; the consummation came when the beast appeared in all its glory.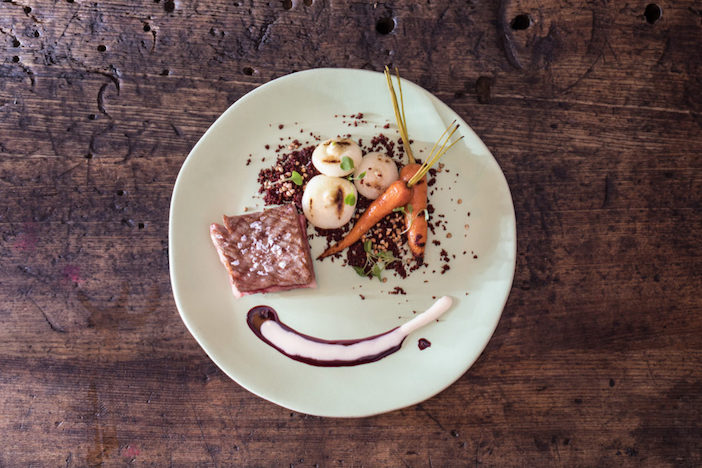 This was meat, but not as we know it. It was delicious, spectacular, mooingly moreish and quite the best thing that we ate all evening, other than the truffle tortelli. We nearly leapt up and embraced one another in joy, but we are English, and so a stern nod and murmurings of 'sound' had to suffice instead. But we were happy men; all the happier for the steady addition of glasses of a fine Portuguese red, the X.
Desserts were more experimental in nature, and we regretted not having been less adventurous, for once; the cheeses on the menu looked sublime, and we should have stuck to them. Nonetheless, a glass of Tokaji apiece was more than welcome, and the obligatory – and very fine – espresso martini ended the meal on a high. We were shaken, stirred and exhilarated by Twist Kitchen, which single-handedly proves that, with a great chef and top-notch front-of-house, you can do what you damn well please and excel.
('Hear, hear', says Boothby, over a post-prandial gin and tonic.)
Twist Kitchen, 42 Crawford Street, London W1H 1JW. For more information and menus, visit www.twistkitchen.co.uk.