Walking into the new, Thomas Heatherwick-designed, Coal Drops Yard feels rather like going to some new and hitherto unexpected part of London. Expensive and assured, of course, but then so is virtually any new development. What marks it out is the shamelessness of its ambition; situated a short walk from Kings Cross, an area once synonymous with dodgy emptiness and now rivalling Shoreditch and Soho for trendiness and vibrancy.
There are restaurants and bars setting up shop here, and we pop into the excellent The Drop for a bowl of sublime truffle crisps, a few beer sticks and a couple of glasses of fine Chenin Blanc as a curtain-raiser to the evening. Situated in what looks rather like a Parisian wine cellar, it has a relaxed and friendly atmosphere a million miles away from the often grim tension found in W1 when it comes to aperitivo hour; this is a rather better bet.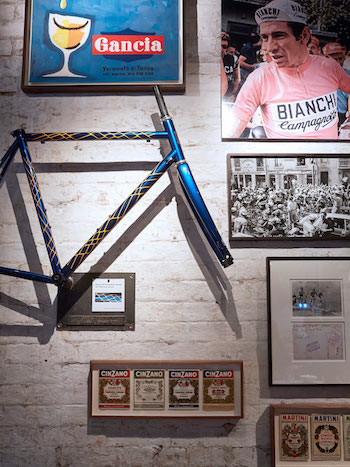 However, it is to the new, Anthony Demetre-fronted Vermuteria that we have pledged our troth for the evening, and so – not without a faint sense of regret that we can't try the delicious-sounding English white – we extricate ourselves from the bar and walk the hundred yards or so to its competitor. We had heard excellent things about Vermuteria since its opening last year, and are not to be disappointed.
Demetre, late of such Michelin-starred successes as Arbutus and Wild Honey, and his partner in this venture, designer Michael Sodeau, have scaled things down in terms of price and fanciness, though not of quality. The new place is a stylish café-bar, somewhat slicker than you might expect to find in an Italian town but otherwise very much in thrall to the idea of serving simple but delicious dishes that are heavy on traditional staples, and vermouth. Lots of vermouth.
If you're expecting something fancy, then you'll be disappointed, but those in search of high-quality cooking at entirely reasonable prices will be delighted. We ordered as we were told to, and splendours great and small arrived at our table with aplomb; particular highlights were the croquettes, which had the most delightful nuggets of porcine goodness within them, a very fine venison ragu with gnocchi and excellent sea bream carpaccio.
There was an excellent burrata which came with pear; my friend and I nearly came to blows over it. She had a rabbit for her main course, and we solemnly sang 'Bright Eyes' in tribute to its courage. It tasted delicious, alas poor Peter. And dessert consisted of black cherry sorbet and very good rhubarb. Nothing was less than good, and at its best it rose to the standards that one would expect from somewhere twice the price.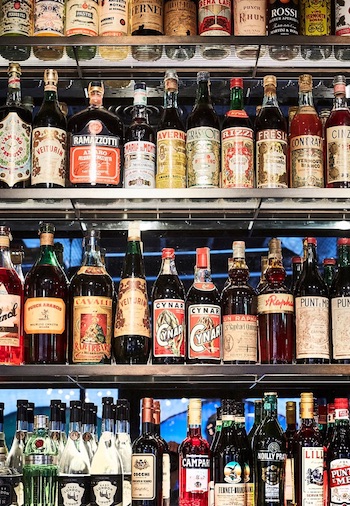 Yet it's the booze that distinguishes this from many other places. We took a measured amount – this is not a place to slurp, but to sip. The vermouth that we tried had a quite unique quality, both energising and oddly medicinal. In a good way. We were guided towards some very speakable white wine from Alsace and a solid Malbec-Syrah blend of red, but the cocktails were the defining feature of the grog list; from a fine twist on an old-fashioned for my friend to a cheekily turbo-charged espresso martini, there was little chance of finding an uninteresting drink here.
We left, sated and happy after a memorable and hugely enjoyable meal. This isn't fine dining, but something closer to the café society of the streets of Italy, and on a warm summer night, the tables outside will bear the status of coveted trophies. But until then, visit with high expectations, enjoy yourselves, and remember that it can only get better for Coals Drop Yard and Vermuteria.
Vermuteria, 38/39 Coal Drops Yard, London N1C 4DQ. For more information and menus, visit www.vermuteria.cc.