A few years ago, I visited Yauatcha City with my friend Boothby for an Arbuturian review. It was a joyous and hugely enjoyable evening, and I am now informed that the restaurant has, of all things, an Ice City, to which well-heeled and hardy City workers can saunter for a mixture of top-notch dim sum and iced cocktails. If ever I find myself near Broadgate Circle, it would always be my first choice of places to while away a merry lunchtime or dinnertime.
But I had been hearing rumours that Yauatcha's Soho outpost was doing things to be reckoned with, too; I had heard anecdotal accounts of perfect cocktails, the best dim sum in Soho – and that's saying something, given the competition – and, intriguingly enough, perfect patisserie. So by the third separate account of this excellence, I booked a table and awaited a visit here with high expectations. Were the rumours true?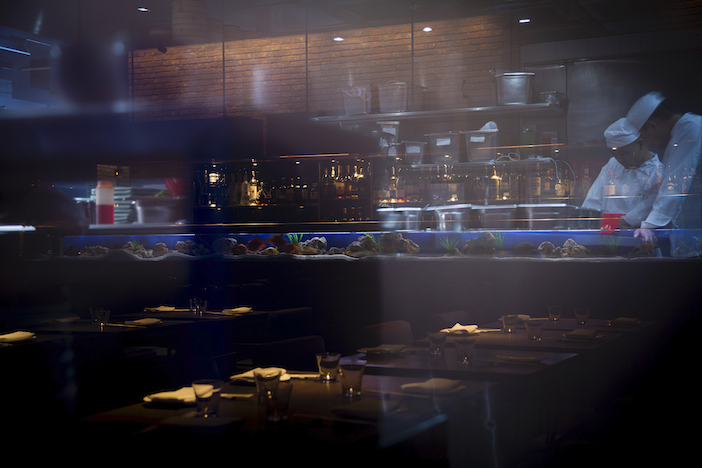 Thankfully, they very much were. It had been many years since I had visited the Broadwick Street location of Yauatcha, which opened in 2004 under the auspices of Alan Yau, and was in part responsible for the beginning of the gentrification of Soho, which has only accelerated over the past 17 years. But it isn't at all hard to see why Yauatcha remains one of the most civilised and sophisticated places to enjoy the menus on offer.
The iconic sky-blue and chrome design scheme, which makes diners feel as if they're in an especially chic fish tank, remains beguiling, and the buzzy, fun atmosphere of the ground floor restaurant at lunchtime has all the glamour and excitement that London's best restaurants are synonymous with; visiting here has always been a treat, but now there is something particularly special about a jaunt here, because the food and drink have remained at the same, giddy heights that they have been at since Yau was first here.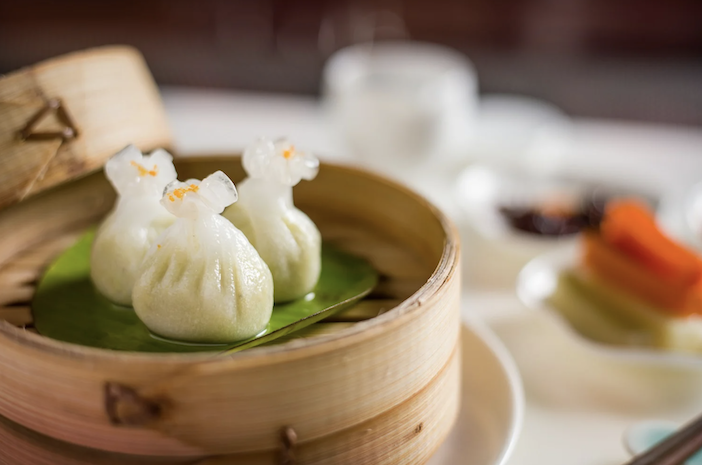 The best way to enjoy the dishes is to plump for one of the comprehensive menus, half-tasting menu and half-voyage through the a la carte. Called things like 'prosper', 'spirit' and 'delight', they come at a range of prices and offer experiences ranging from the ultra-decadent to the merely luxurious. After kicking the meal off with a very fine signature cocktail, a cocoa old fashioned, my lunch guest and I umm'd and aah'd for a moment – he is a gluten abstainer – before plumping for the spirit menu, at a well-priced £65 per head.
There is an awful lot of excellent food here, beginning with the sublime dim sum; it would be unfair to single out one particular kind as being the best, but the lobster dumpling was something quite exquisite, and the venison puff deserves its reputation as one of the iconic dim sum dishes in London tenfold. Washed down with a glass of excellent 2019 Grüner Veltliner, this would be a fine repast on its own.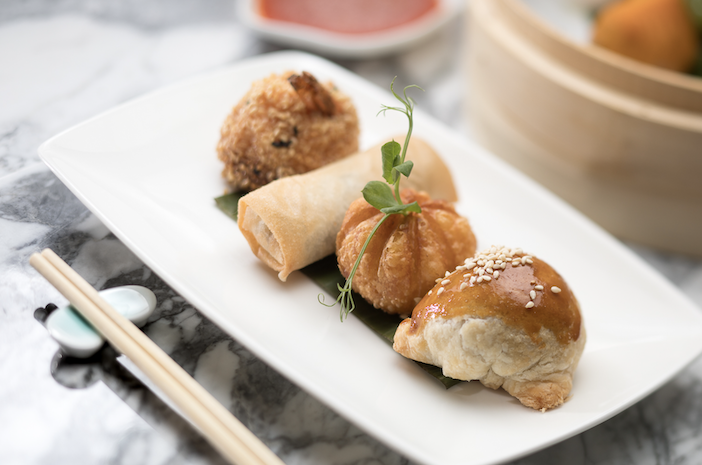 But there is more to come, of equal excellence. A selection of sharing plates arrive, and it's hard to choose a highlight between finely spiced sea bass, a rather surprising but rather delicious combination of chicken and prawn in wontons, a suitably pescatarian scallop and prawn stir-fry and a rib-eye beef stir-fry, all accompanied by pak choi and jasmine rice.
It's perfection; the perfect size of dishes, meaning that one is sated without being stuffed, and with a rare mixture of flavours and textures that ensures that the culinary odyssey is a richly rewarding one. A bottle of Piedmontese Dolcetto d'Alba is the perfect accompaniment: not too overpowering, but as delicious as everything else we eat.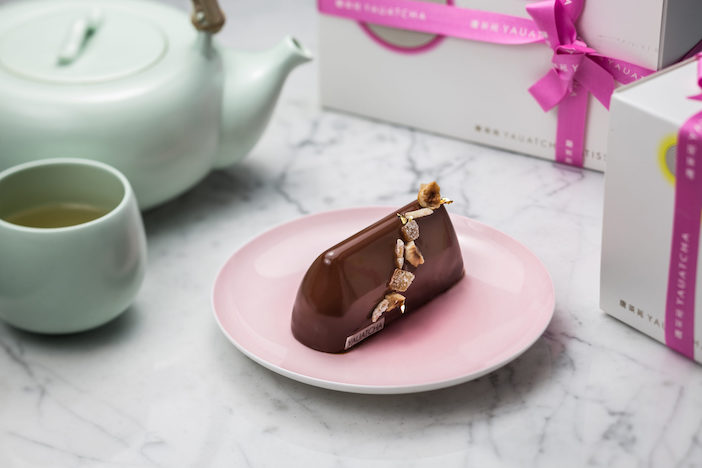 It would not be a Yauatcha experience without some of the patisserie that the restaurant is famous for, and I end the meal with a small, but perfectly formed, dish of chocolate, coffee and banana petit gateau, accompanied, whimsically enough, by a hazelnut macaroon. It was all too tempting and delicious, gone in a flash but the memories linger on, several days later. And, I am sure, will continue to do so.
Those who gently whispered in my ear about the steady excellence of Yauatcha were right. It's one of the classiest and most entertaining places to visit in London, and I cannot wait for my next visit. Which will be rather sooner than the last one.
Yauatcha Soho, 15-17 Broadwick Street, London, W1F 0DL. For more information, including details of festive gift boxes, please visit www.yauatcha.com.