Most restaurants last around a decade, give or take. This is generally because trends change, chefs and owners move on, areas and therefore rents become prohibitively expensive or the fun disappears from the whole business. Sometimes, they are forgotten about long before they close; on other occasions, they are talked about for years afterwards with great fondness.
Yet the greatest stalwart of them all in Oxford, the Cherwell Boathouse, shows no signs of going anywhere, as it cruises elegantly into its sixth decade of operation under its current ownership. Having been a restaurant and boathouse – complete with successful and well-patronised punting business – in some form or another since 1904, it has become North Oxford's very own Tower of London. Just as it is rumoured that, should the ravens depart, London will fall to the ground, it seems likely that, if anything ever happened to the Cherwell Boathouse, Oxford would be no more.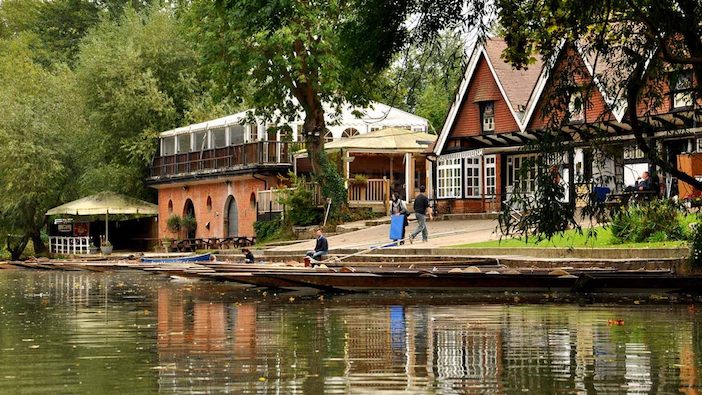 Leaving aside the likely cries of jubilation that might be heard from a small Fenland town, there can be no doubt that visiting the Boathouse on a warm spring lunchtime is one of the great pleasures of Oxford life. Situated a decent length of walk from the centre, there is an undeniable frisson as one prepares oneself for one's lunch by walking through the splendours of the University Parks, and then past the country's most famous prep school, the Dragon, before finally alighting at the unpretentious and supremely tasteful environs of the Boathouse. You know as soon as you arrive here that you are in for a good time, although quite how good an experience depends on how you plan on making use of the menu and wine list.
The food is excellent in a solid, no-frills, British dining way. Gin confit sea trout and Cornish mackerel both taste reassuringly fresh, belying the city's considerable distance from the sea, and mains of pork belly and halibut are both cooked to perfection and offer a few little frills and surprises, such as a delicious broccoli puree with the pork and an aubergine esclavida to accompany the halibut. The youngest member of our party pronounces herself satisfied with her onion bread, followed by sausage and chips, which looks as good as any that she's ever had. Puddings of banoffee pie (from the day's good-value set menu) and lemon and lavender are excellent, and, judged solely by what was eaten, this is a splendid place to visit. But I have left out one very important and rather salient feature: the wine list.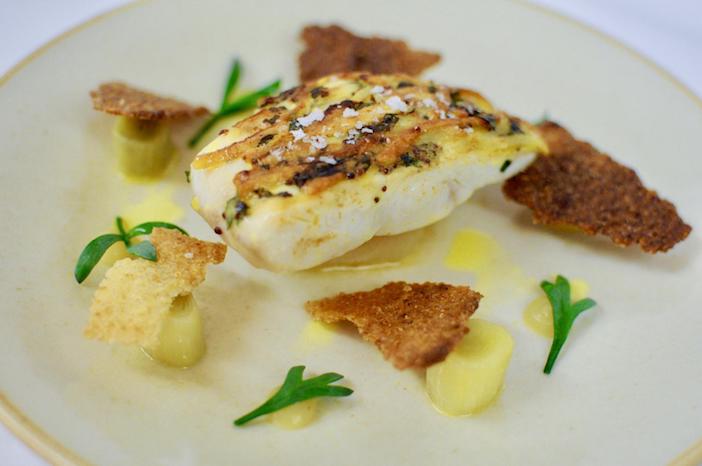 The first thing that one notices looking through the list is that the wines are all of a decent value. Of course, there is a small smattering of serious bottles at a three-figure sum, but the vast majority of what's available here can be had for a considerable amount less. And anyone who has the first inklings of oenophilia cannot but help enjoy seeing varieties that most restaurants would ask a pretty penny for being offered at decidedly fair mark-ups. We are steered towards a 2016 bottle of Wild Boy from Au Bon Climat in Santa Barbara, California, which is truly something sublime. At £45 a bottle, it's definitely in the category of 'special treat' but such a treat has to be worth having once in a while, especially given the retail price is somewhere rather over half that. Other wines are also very fine, such as a glass of Gusbourne sparkling (a steal at £8.25) and a delicious Tokaji, but the Wild Boy was enough to send us quite giddy with excitement.
We left the Cherwell Boathouse replete and happy. Although, on this occasion, no punting was done, it felt very much as if we had been on our very own adventure to this corner of North Oxford and back. We cannot wait to return, and reacquaint ourselves with the friendly staff, the lovely setting  – and, of course, the Wild Boy – before very long.
Cherwell Boathouse, Bardwell Road, Oxford OX2 6ST. For more information, including details of Punt Season, visit www.cherwellboathouse.co.uk.