A word to the wise, from roving epicure NICK HAMMOND. You'll kick yourself if you don't pay attention…
I'M going to do you favour. Don't forget it was me who told you.
If you're quick, you'll be able to get here before I do. And although that makes me feel sicker than a queasy dog on an overnight Brittany 'vomit comet', my sense of fair play compels me to tell you you must visit Condita in Edinburgh.
It's been masterminded by Mark Slaney. You'll remember his work from these ancient words. He's something of a genius in my eyes. He has forced Chef Conor Toomey (The Latymer, Coworth Park, Isle of Eriska) into a headlock and marched him into Scotland's capital to create food for the Gods.
Condita's bill of fare changes seasonally and often – as does the décor. It too reflects the moment, quite beautifully. That's thank to the talents of Rachel, talented lady that she is. She also happens to be Mark's partner.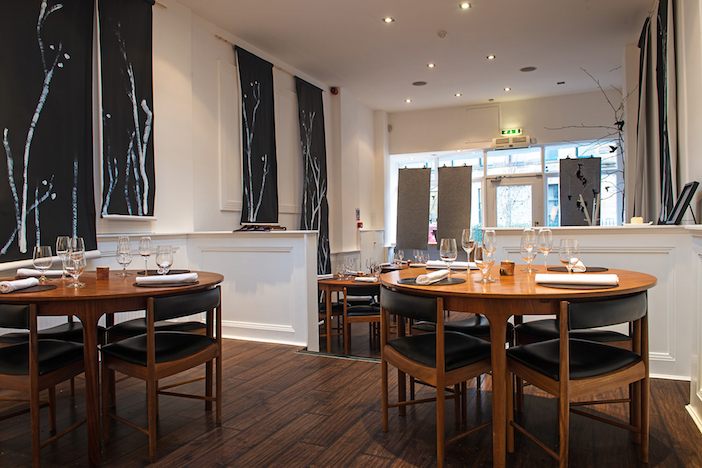 By London's extravagant standards, this is high-end feasting at low-end prices. This is an intimate restaurant – no more than a dozen or so diners at a time. Dinner is only prepared for the number of guests who have booked.
There are monthly talks from interesting people – winemakers (did I mention Mark's a wine buff extraordinaire and keeps a sensational cellar?) explorers, the occasional impoverished writer *looks up appealingly and bats eyelids*
So get down – or up – there fast. And tell Mark I sent you. And tell him I'm coming, running after the Caledonian Sleeper as it leaves Euston, clutching a hastily packed suitcase, pants and socks tumbling from one corner as I go.
This new restaurant is not to be missed. You owe me one for spilling the beans.
Condita opens Tuesday to Saturday. 15 Salisbury Place, Edinburgh, EH9 1SL, Tel +44 (0)131 667 5777, enquiries@condita.co.uk. For more information, visit www.condita.co.uk.