North Oxford connotes something very specific in the English lexicon. Like 'West London', there is an understanding that any denizen of that area will be sophisticated, wealthy and culturally adept; this is reflected in the various places to eat and drink that are found in the streets roughly stretching between St Giles and Summertown. One of the most famous, both for its remarkable setting and for the glories of its food and drink, is Gee's, and it would have been remiss not to have headed out to sample its wares one Thursday lunchtime.
Gee's, situated around a fifteen minute walk from the centre of Oxford, has an especially remarkable setting when the weather is clement; situated in a large Victorian conservatory, it offers diners a sense of refinement and comfort, whether they are meeting for business, lunching à deuxas a romantic treat or bringing in a bustling family gathering.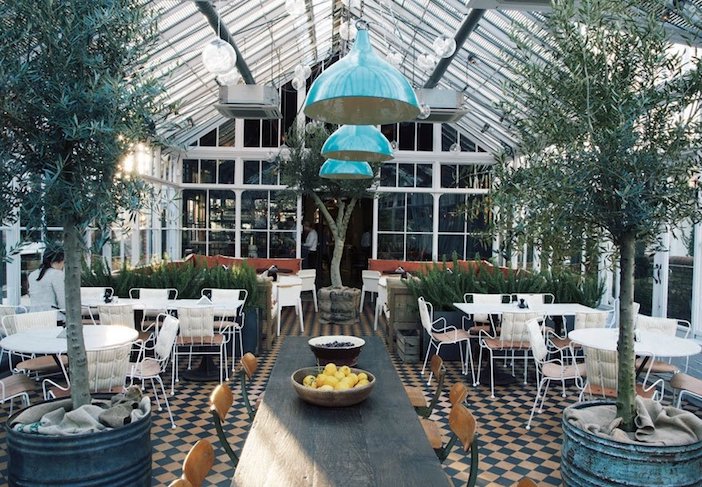 On our visit, we saw everything from an especially well-heeled pair of students to a large gathering on the table behind; all human life is here, whether you want to come in for the excellent value set lunch (£14.95 for two courses, £17.95 for three), a quick burger or a more rhapsodic three-course bonanza. And the setting is one of the great pleasures of Oxford life, especially on a bright day, as one feels part of something timeless; it is not too much of an exaggeration to say that, if you look outside, you can almost see the shades of great Oxford residents of the past thoughtfully drifting down the Banbury Road.
None of this would matter if the food wasn't any good, but thankfully the decision was taken relatively recently to move the menu in a more Mediterranean direction, offering something fresher and lighter than the more serious fare that was previously served here. Thus, one could enjoy a fine shared tapas selection to start (salted cod croquettes and guinea fowl skewers) and then move into splendidly cooked rack of lamb with perfect cavolo nero (properly soaked in excellent garlic butter) or a very fine seafood linguine which, unusually, did not stint on the provision of a large amount of good-quality seafood; I spotted brown shrimps, salmon, mussels and other delicious things lurking in my wife's lunch, but attempts at closer inspection were batted back with the outraged words 'Don't be greedy!' A shared carafe of the Rioja Crianza – available in both white and red varieties – reduced the offence.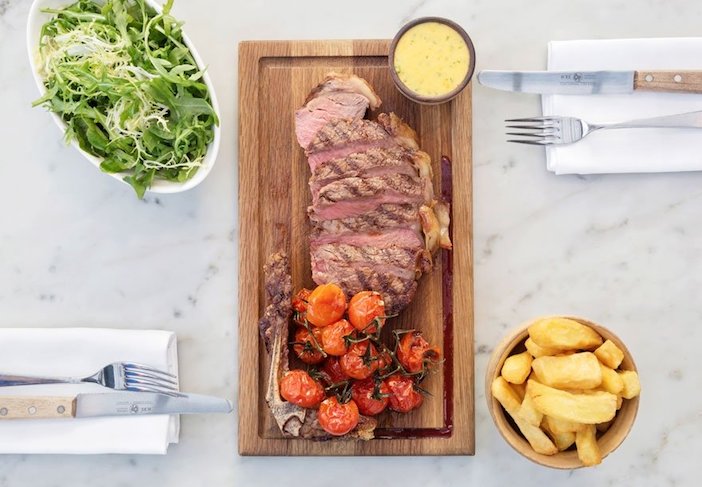 A particular highlight came with pudding. As a small child munched contentedly away on ice cream, I had my eye on the chocolate nemesis, and when it arrived I was able to pronounce that it was even better than the one of the same name at the River Café. Although in its deep, dark and gooey richness, it would certainly prove a nemesis if it was to be sampled too regularly, it is the very finest of treats, especially paired with a vibrant and uplifting espresso martini.
A Gee's visit, then, offers everything that is good about life in North Oxford in a series of delicious and easily digestible platefuls. For a more permanent experience, you might need an oligarch's riches, but for a couple of hours, this will do exceptionally well.
Gee's, 61 Banbury Road, Oxford OX2 6PE. For more information, including a short history, visit www.geesrestaurant.co.uk.