The age-old rivalry between the great universities of Oxford and Cambridge have taken many forms, but I might not be alone in noting that a certain guerrilla warfare has now broken out between the very cities themselves. Oxford takes a great deal of pride in its great parks, legendary museums and sweeping historic centre, to say nothing of its countless historic pubs.
Cambridge sees its antagonist's boasts, and says, in a suitably cultured East Anglian accent, 'we've got everything that you have, any better. You don't have the Backs. You can only dream of having a two-Michelin starred restaurant to compare to Midsummer House. Kettle's Yard, or its equivalent, is conspicuous by its absence from OX1. And we have an Ivy Brasserie, and you don't.'
It is undeniably true that the explosion of the Ivy group across the country in the last few years is one of the great success stories in mid-market dining in Britain. While many of its competitors struggle to retain individuality in a difficult climate, and in some cases simply disappear from business altogether, the Ivy restaurants have retained a remarkable degree of consistency of success, thanks to their subtly different feel in each town and city that they find themselves in.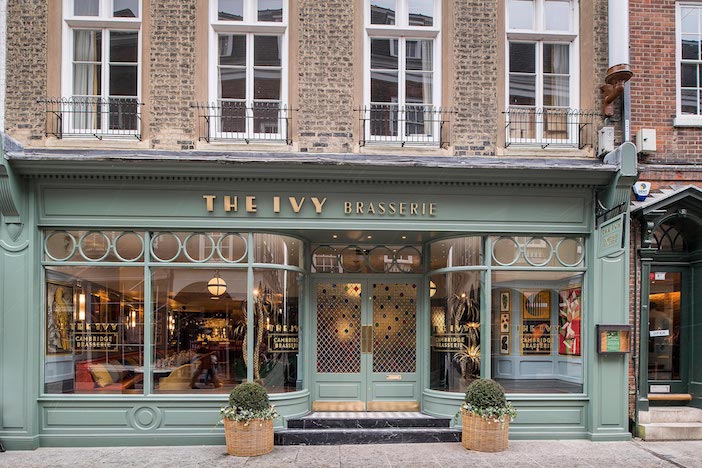 When one arrives at the Cambridge restaurant, after a pleasant and comfortable journey up from Sussex on the Thameslink and Great Northern train services, and finds it located on Trinity Street – perhaps the most beautiful street in all Cambridge – one realises quickly that the atmosphere is not the high-energy flamboyance of Brighton, or the moneyed charm of Winchester, but something more bookish, twinkly and reserved. The perfect compliment, then, to the place that it is located.
The charming and very friendly Chloe, who offers an informed and witty commentary on the menu, suggests various specials, which I eagerly take advantage of. The restaurant is currently celebrating a 'month of inspiration', in honour of the great Cambridge scholar Isaac Newton's birthday on January 4th, and it seems rude not to try the cocktail named in his honour, the 'Newton Apple', a bracing concoction of black sake, pomme verte and celery bitters.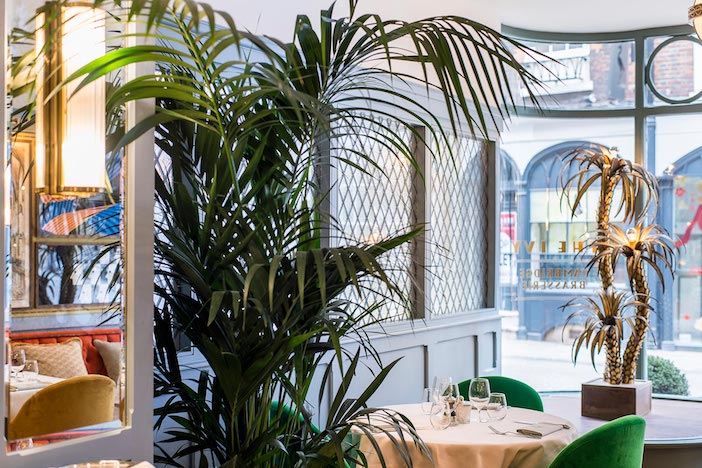 As I sip it, I glance over at what looks very much like…a tree? 'That', Chloe informs me, 'is the inspiration tree. Anyone dining here can write down something that inspires or amuses them, and can then hang it up, for other people to read.' I consider what best to say. 'Stop Brexit', perhaps, or 'bring back free champagne at breakfast time'. But the time will come later.
An excellent starter of scallops, chorizo and butternut squash – ample portions of each, but especially the latter – begins the evening splendidly, and then I eschew the a la carte for a daily special of game pie with olive oil mash and truffle sauce. When it turns up, it looks vaguely Liliputian in proportion, but so rich and carnivorous is the pie, and so moreish the mash, that to have attempted any more would have been a very foolish endeavour.
I take a glass of Sauvignon Blanc, and then another glass of a fine Bordeaux, the Chateau d'Arche Rouge. A great sense of well-being comes over me, as I attempt to eavesdrop on conversations taking place around and wonder if the next Cambridge star is nearby. Is there another Lord Byron, or even a Guy Burgess, in our midst? Or am I sitting adjacent next to another Ian McKellen, Sam Mendes or Rachel Weisz? I even half-believe I spy an Olivia Colman lookalike, no doubt fresh from some Footlights success and eventually bound for awards glory; just as well I've visited out of term, as otherwise the sheer throng of greatness might get too much.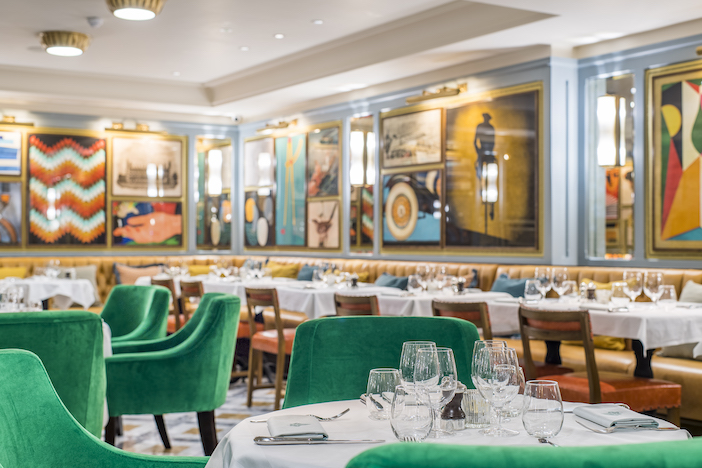 I end the meal with a very fine tarte tatin – Calvados poured over it tableside and then illuminated, as it should be – washed down with a glass of Sauternes. It is, I reflect happily, as good a meal as I've had anywhere in Cambridge in the many years I've been visiting the city. On my way out, I realise I've forgotten to write something on the Inspiration Tree. Yet all I would have said, quite sincerely, is 'this is something that you've definitely got over on Oxford.'
The Ivy Brasseries, 16 Trinity Street, Cambridge. For more information, including details of gift cards and group dining, visit www.theivycambridgebrasserie.com.
The Arbuturian travelled from Sussex to Cambridge with Thameslink. Thameslink now provides direct services on weekdays between Brighton and Cambridge, with an alternative at weekends, involving a short walk between London St Pancras and London King's Cross to connect with regular Great Northern services. All tickets are available with no booking fee at www.thameslinkrailway.com.