There are several activities that I've always regarded as innately masochistic. Climbing Mount Everest barefoot, for instance, or voluntarily attending a John Cage season at the Barbican. But these are things that bitter experience has led me to avoid at all costs. Visiting Bath – one of my favourite cities – one Saturday before Christmas in December should not have ranked amongst such privations.
But with a combination of rail strikes, overcrowded trains and then a city where it was utterly thronged with a combination of shoppers, revellers, and people desperate to watch either Bath Rugby on TV or the World Cup clash between England and France later that evening, it was far more of an ordeal to walk the short distance between the railway station and the city's newest high-profile restaurant, The Bath Townhouse, than one might have expected.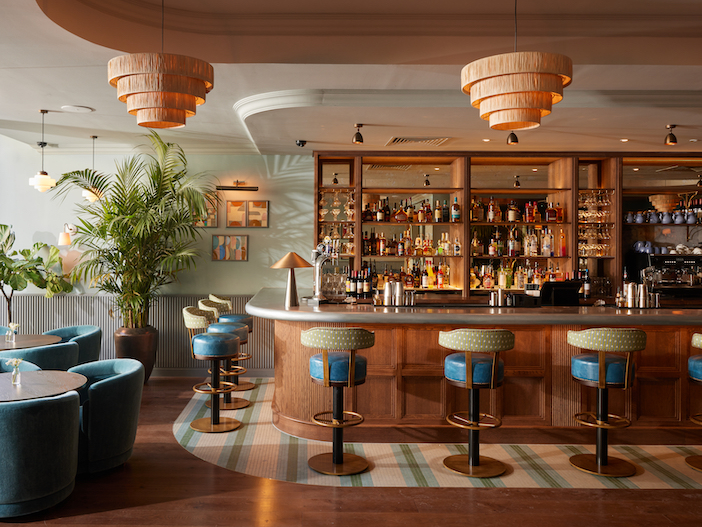 Thankfully, the warmth of the welcome that one receives soon allows the visitor to forget about the sheer dreadfulness of the journey getting there, and to relax into the Coppa Club's latest endeavour. After a splendid visit to their properties in Sonning and Streatley last year, we had high expectations, and although this new establishment is purely a restaurant (or, as they might call it, an all-day destination), it has the same assured chutzpah of Coppa Club's other venues, and gives Bath a high-class place to pop into for anything from a coffee or a glass of wine to a splendidly accomplished three-course meal. When we arrive, it's buzzing, busy and bustling, as well as a welcome haven from the sheer chaos outside.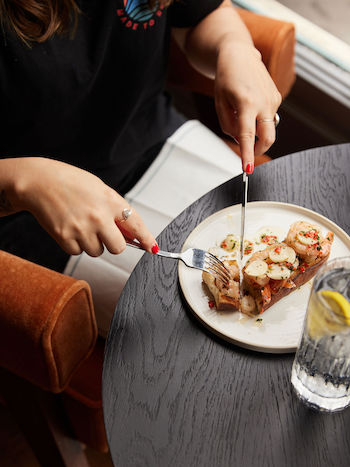 The menu's essentially the same modern British cuisine as the other restaurants, but done at the very highest standards. Starters of buttermilk fried chicken, zucchini fritti and Puglian burrata are all much better than you would expect them to be – given the size and scale of the operation – and they're served by the most charming and friendly staff, who manage to keep a thousand plates spinning despite both the sheer volume of customers and the relative newness of the operation.
The only flaw that we noticed is a certain inevitable lag in ordering a glass of wine – the bar might not perhaps be quite as on it as the kitchen – but by the time that we'd settled into ordering our very fine main courses of chalkstream trout with freekeh and a very satisfying bone-in rib-eye steak, which comes – be still my beating heart – with an optional side of white truffle cream, for full surpassing decadence. With a glass of Malbec on the side, this represents about as civilised and pleasant a lunch as you can imagine.
We somehow had space for pudding of flourless chocolate cake – a good deal lighter than you would imagine, although not a jot less flavorful for the absence of the flour in the recipe – and then it's out into the madding crowd again, to brave our way through the endless hordes of people. But the lunch we've had has been a splendid one. The Coppa Club group is excelling in their stated egalitarian impulse to bring the comforts and style of members' clubs to everyone, at a reasonable cost. The Bath Townhouse is just another example of how, sometimes, all can be made right in the world.
The Bath Townhouse, 18 – 19 Old Bond Street, Bath, BA1 1BP. For more information, please visit www.coppaclub.co.uk.