Have you ever been to Bray? No, not the one in Ireland, the one in Berkshire, a couple of miles away from Maidenhead. For a small village – current population, 9000 people or so, but that includes a whole range of outlying parishes – it's been punching above its weight for decades.
Not only does it have one of the country's highest regarded luxury hotels, the excellently named Monkey Island, but it has two of the country's three Michelin-starred restaurants, The Waterside Inn and the legendary Fat Duck, as well as the Heston Blumenthal-owned restaurant-disguised-as-a-pub, The Hinds Head.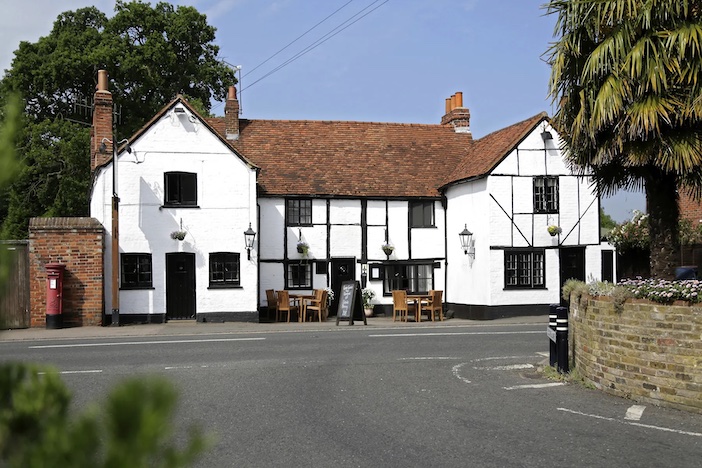 Until recently, Blumental also owned the village's 'proper' pub, The Crown, but it has now been sold to the owners of the similarly estimable Oarsman, nearby in Marlow. It's a proper, ye olde country pub, dating from the sixteenth century and with all the accoutrements that one would expect. There is an excellent range of beers, ale and keg alike; a roaring fire, albeit in a woodburner; and the kind of cosy atmosphere that any pubgoer would have cherished for centuries.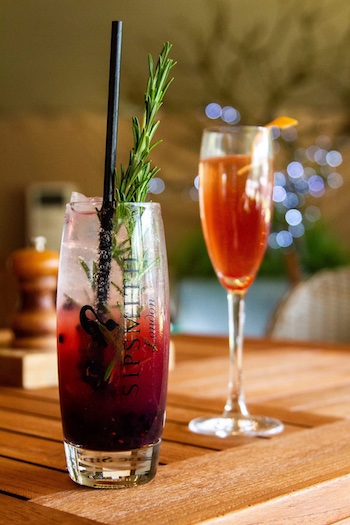 All this is present and correct. But, as at the Oarsman, there's also an intelligent menu in place that nods both to pub classics and rather more exciting developments in dining out that have taken place over the past couple of years, and a very fine wine and drinks list.
From the latter, we begin the meal with a couple of glasses of Nyetimber, which takes precedence over champagne, and rightly so. The menu is a mixture of pub classics reinvented in suitably stylish ways – though this is now Blumenthal experimentalism – and traditional British cooking done with style and aplomb.
We start off with a trio of snacks – bread with two different kinds of butter, whipped and beef dripping, a broccoli bhaji with mint crème fraiche – perhaps a nod to the subcontinental denizens in nearby Slough and around – and a tomato cracker with whipped goat's cheese. All are excellent, all go down fast. Then it's time for the Beatrix Potter-esque 'patty pan' and a gin-cured sea trout, which, accompanied by a fine New Zealand Sauvignon Blanc, show how good contemporary pub food can be.
If I wasn't completely wild about my main course of pork ossobuco, this is no slight on the kitchen's abilities, simply that the sheer quantity of meat became faintly overwhelming, but the silky, unctuous mash was a thing of beauty, just as my wife's gnocchi with wild mushrooms and hazelnuts was a valuable reminder that vegetarian dishes can be fun, rather than worthy.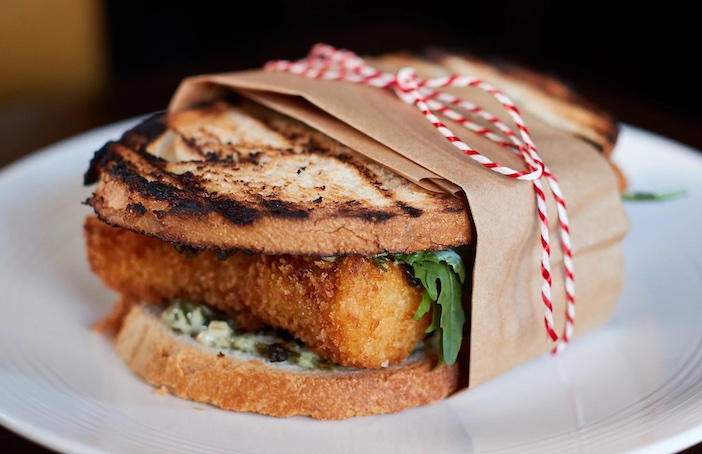 Our daughter, meanwhile, lapped up her fish and chips with practiced aplomb and pronounced it excellent, just as we had a very fine Rioja to keep the meal going with a smile. A truly excellent and boozy dessert of a rum and raisin parfait ended the repast in suitably five-star style here, while ice cream flavours that included chocolate, custard and Horlicks got a hearty thumbs up.
If The Crown at Bray was my local pub, I can't imagine that I wouldn't be in there day in, day out. You can keep your Fat Ducks and Waterside Inns; this excellent place is the real deal. Long may it reign.
The Crown at Bray, High Street, Bray, Berkshire, SL6 2AH. For more information, including menus, Christmas events, and for bookings, please visit www.thecrownatbray.com.