If you haven't heard of the formerly Michelin-starred chef Paul Welburn, then you are missing out. Welburn made his name under Gary Rhodes, winning a Michelin star at Rhodes W1, and then after various other high-end positions, he came to Oxford and won another Michelin star at his Summertown restaurant The Oxford Kitchen.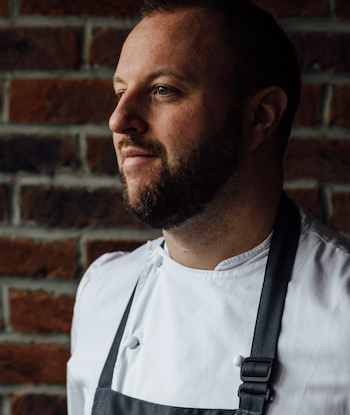 Yet initially Welburn tired of the fine dining expectations placed upon him there, and turned the restaurant into a more casual establishment called 215. Then he wearied of that and announced that he would head off to pastures new, leading countless food bloggers and restaurant critics to speculate as to where he'd go next. The Randolph? Le Manoir? Back to London?
Well, few predicted or expected what would happen next. Welburn can now be found cooking at a once-unassuming pub, the Swan in the small village of Islip, about eight miles away from Oxford. It was reopened at the end of last year by Nina Gray, after a lengthy and expensive refurbishment, and is establishing itself as one of the finest places to visit roundabout. Yet, despite Welburn's undeniable pedigree, reviews in the national press are yet to be found; are the expectations that so many locals had about to be disappointed?
I can happily confirm that not only did my family and I have the best meal – technically and aesthetically – that we've had in recent memory, at Welburn's new establishment, but it is likely to get a vast amount of praise and attention as soon as people wake up to its location in Islip – it's on a direct train from both London and Oxford; hardly obscure – and visit to sample its delights. But the shift has started. The charming maitre'd Giuliano (ex Le Manoir) remarks early on "We used to have trouble selling bottles of wine over £35. Now, the challenge is selling the ones that cost under £40."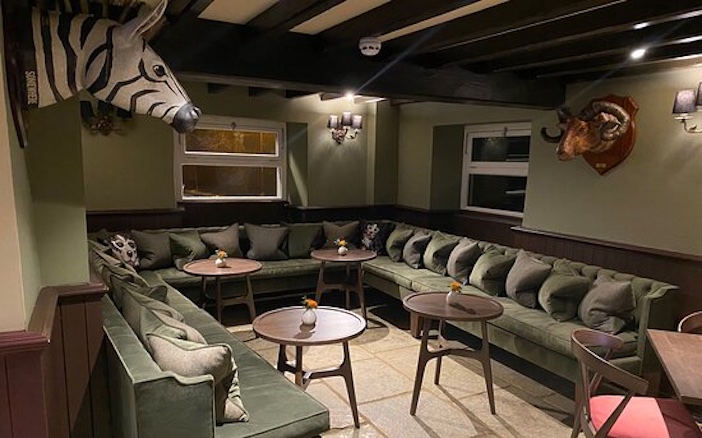 The interior of the Swan mixes tradition and quirk. The dining room itself is a thick-carpeted hall, in a traditional style, but there are all sorts of unusual touches, whether it's the open kitchen greeting you upon arrival, the wooden animals' heads adorning the wall, or, most amusingly of all, the themed loos; there are four, 'Churchill' (traditional, solidly English), 'Oxbridge' (perpetually engaged on our visit), 'Badger' (black and white tiles) and, most amusingly of all, 'Heaven', which features, of all things, a Studio 54-styled glitter ball in it; my daughter was so beguiled that she insisted on visiting it repeatedly.
Yet none of this would matter if the food and drink weren't top class. Thankfully, they surpass our high expectations. After a couple of exemplary cocktails, a blackberry and rum-based delight called a Blackberry Stormy and a spiced negroni, and some very fine bread with a yeast-based butter and one that featured some local honey, we get into the delights of the set lunchtime menu (£37 for two courses, £42 for three) and the fun gets going.
After a couple of snacks, including cheddar custard tarts (think Oreos, but savoury), we both opt for diced cured salmon, which comes with a cornucopia of wonders including pickled lemon puree, daikon and iced watermelon sorbet. It's ballsy, complicated and comes matched with a glass of very fine Riesling; curtain-raisers don't get much more interesting or successful.
I was even more enraptured with my carnivorous main, a finely presented ribeye with ox cheek cake, blackberries and cauliflower puree; it is the highest compliment that I can pay to it that it's the kind of dish that I might have eaten at Le Manoir, and is every bit as good as that. My wife, meanwhile, raved about hers, simply called 'potato'; this does not do full justice to a dish that marries dumplings, broccoli and a cheese sauce, and does so to alchemical effect.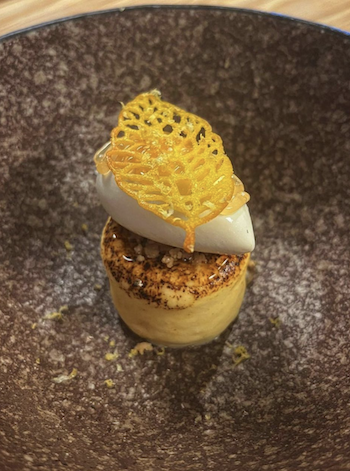 We take a glass of Rioja and Cabernet Sauvignon respectively, and our daughter is happily satisfied with some lamb 'fries' with a black garlic dip. For the price, this is about the best cooking that we've had in recent memory; if it doesn't get some serious attention, then there's no justice in the world.
But perhaps that's not what Welburn wants. After we finish our superb desserts – masacarpone mousse and iced mango for me, a deconstructed 'frozen toddy' of whisky and honey for her, helped on their way by two wonderful glasses of Gruner Veltliner ice wine- we happily headed out into the sunny afternoon, replete and delighted by an experience that's easily comparable to meals we've had at three times the price.
The Cygnet at the Swan, as the restaurant calls itself, is very, very good indeed. I feel almost bad at telling you about it, but not too bad, because somewhere this superb deserves custom. So run, don't walk, to Islip, and I guarantee that you shall not – cannot – be disappointed.
The Swan Inn, 1 Lower St, Islip, Kidlington OX5 2SB. For more information, and for bookings, please visit www.swaninnislip.co.uk.