When I visited the Gladwin brothers' Sussex restaurant in Soho last year, I decided that 'It is, to coin a phrase, a touch in rus in urbe, or, for those of you who prefer not to use classical tags, a spot of English pastoral bliss in the heart of a busy capital city.' Offering expertly sourced food from the Gladwins' Sussex farm, cooked with style and panache, Sussex was a charming, even witty spot for the media types who (still) hang around the city centre. But how would the Gladwins' inimitable approach work in the oh-so-upmarket town of Richmond – a London suburb, perhaps, but its residents wouldn't thank you for saying so?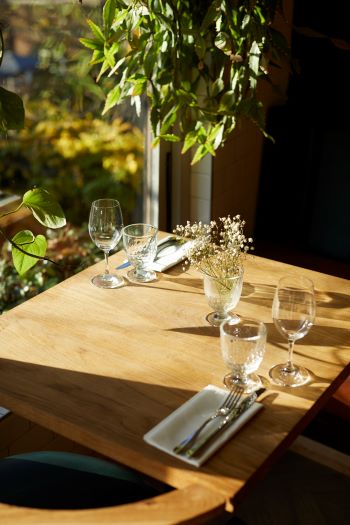 The splendidly named Fat Badger lurks about a ten-minute walk from the station, just past the Quinlan Terry Richmond Riverside development; whether you love it or hate it, there's no denying that it sets you up for a visit to a charming and civilised restaurant that combines all of the excellence of hospitality, atmosphere and approach that the other Gladwin establishments are known for with a slightly raffish, relaxed feel that rubs against the comfortable and well-appointed room that it's situated in.
This, one realises immediately, is a spot to walk into after a good stroll on Richmond Green – or the Park, if you're feeling more adventurous – to kick off one's shoes and take stock of the world, armed with a good bottle of something cold and sparkling.
If your interests do tend that way, I highly recommend the Nutbourne sparkling, which has a clean, crisp nose, a mouth-enhancing taste and begins the meal with suitable aplomb, especially if accompanied by some of the menu's snacks; umami-rich 'mushroom marmite eclairs', perfect sourdough and whipped butter and a selection of charcuterie (the so-called 'cobbled lane cures') start things off perfectly. And then it's really just a case of admiring a sophisticated and intelligent menu that makes keen use of seasonal British produce in unexpected (and more conventional) ways, to superb effect.
Some of the dishes are relatively simple – London burrata and Nutbourne tomatoes doesn't need more intervention than a little white balsamic vinegar and some toasted linseeds. Others are more elaborate, whether it's a cured chalkstream trout dish with horseradish buttermilk and beetroot or a show-stopping confit of pork with cauliflower cheese puree, kale and black pudding; it looks as if it's going to be overwhelming and defeat even the hardiest of trenchermen, but it does not, thanks in part to the excellence of the wines that accompany it, namely a carafe of Nutbourne Bacchus white and a bottle of fine, gutsy Sangiovese. A fusilli dish with black pork ragu and English chorizo wittily combines Italian traditions with something more local, and the whole shebang works wonderfully.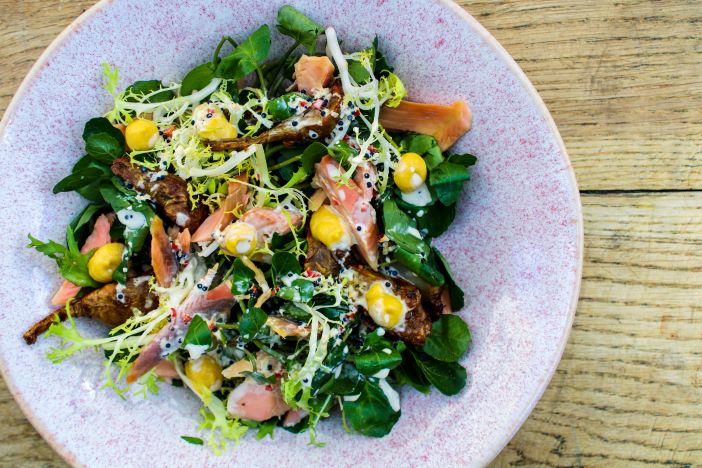 Desserts aren't quite as show-stopping as what's come before, but I very much enjoy the addition of brandy-soaked golden raisins to a salted caramel chocolate torte, which enlivens it considerably, and my wife is happy with her almond & frangipane tart. There's just time for the inimitable Gladwin take on an espresso martini – a 'Shedspresso martini, of all things' – and then it's time to stroll out into the warm spring Richmond afternoon, delighted and happy with the latest in what is becoming an increasingly peerless selection of restaurants. Their latest is The Black Lamb in Wimbledon, which opened its doors in May; I cannot wait to visit.
The Fat Badger, 15-17 Hill Rise, Richmond TW10 6UQ. For more information, and bookings, please visit www.thefatbadger-restaurant.com.