'Have you got your Ivy yet?' Since I moved to Oxford at the beginning of the year, worried friends had been approaching me whenever I saw them, wild-eyed looks of concern on their faces. The city of my residence has many excellent places in which to quaff and dine, but, until a month or so ago, it was missing out on what is probably the most welcome dining development in the country: the steady onward march of the Ivy group.
Expanding a restaurant beyond a couple of sites is fiendishly difficult. Those who have succeeded (Hawksmoor, Iberica, Dishoom and, of course, The Ivy) have done so by running each new venue as if it's the first of its kind, with absolute attention to detail and the same level of service and exemplary food in each one. Those that fail – most notably Jamie's Italian lately, but there are many others – have gone from early promise to rapid over-expansion and a sense of bored, complacent 'will this do?' disinterest, and it is only a short time until their doors darken and the 'To Let' signs appear.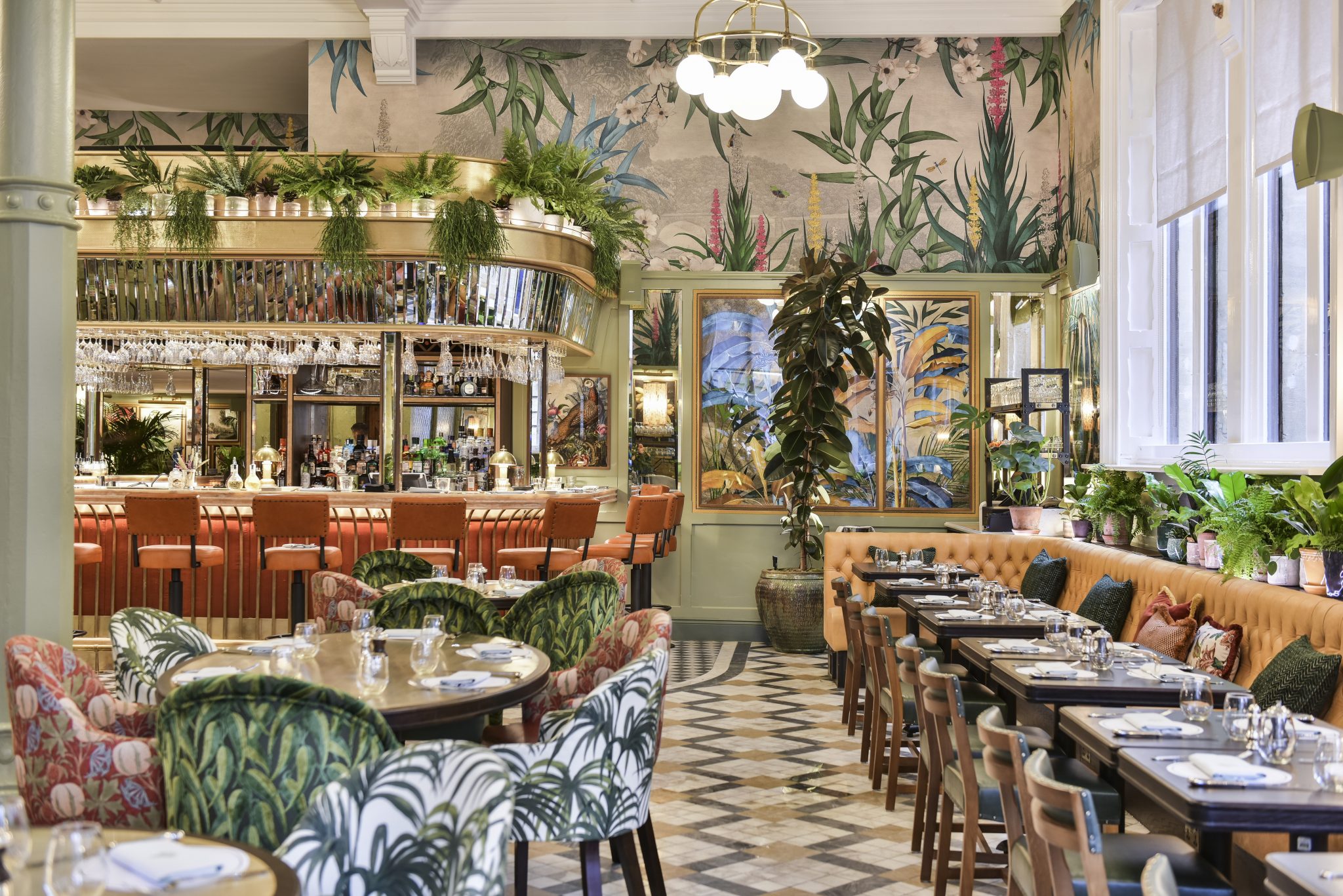 Thankfully, this looks extremely unlikely to occur with any of the new Ivy restaurants, which are offering a formula that seems impossible to fail. Excellent, innovative use of settings (in this case, as with many others, the clever resurrection of an old bank); a well-chosen menu that enables diners to enjoy either a blow-out gourmet extravaganza or a more sedate fixed-price lunch; a great wine list with some surprisingly fair pricing, especially in the middle section; and, above all, decent attractions for children, including a special menu aimed at easily bored fiddlers who want comfort food more or less immediately.
Thus it is that the few things that didn't quite come up to scratch can be excused as teething troubles of a place that's only been open a short time, rather than any intrinsic flaws in the operation. I ordered the rib-eye steak on the bone, a behemoth of Himalayan salt wall, 21 day dry-aged meat, but it was oddly fatty and lacked the tender flavour that this cut should have; it also ended up being hugely expensive, what with the necessary side orders of chips, béarnaise sauce and tomato salad. And the wi-fi wasn't working, a minor blip but still an inordinate irritation in a city with thick stone walls everywhere and extremely variable 4G reception.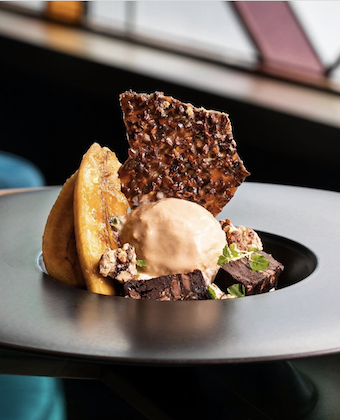 Everything else was as splendid as we might have hoped for. My wife's Chicken Milanese was a thing of beauty, a dessert of banana ice cream and chocolate brownie was an indulgent treat and a bottle of Vivanco Reserva Rioja was silky and moreish. Service was as professional and friendly as can be found anywhere, and the whole caboodle, disappointing steak aside, makes for a deliciously entertaining lunchtime or dinner treat.
As we left, satisfied and happy, we had the amusing experience of running into a well-known Oxford restaurateur, who has his own equally well-known establishment just a few doors down. As he strolled by, his brow seemed to darken, and I could have sworn that his fist showed signs of shaking; after several years of supremacy, his own undisputed rule as the city's brasserie supremo was now being challenged. In the interests of choice and competition, hurrah for that.
The Ivy Oxford Brasserie, 120-121 High Street,  Oxford OX1 4DD. For more information, menus, and festive bookings, visit www.theivyoxford.com.