I always have a kind of platonic ideal of what a country pub should be. Indulge me for a little while as I outline its joys. It should be in a village somewhere in a picturesque county, not too far from the nearest towns and a railway station to be out of reach by public transport, but sufficiently tucked away to be worth a slight detour to.
Once there, it should be a free-standing building of architectural and historic interest, but offering a welcome of genuine warmth and friendliness to wayfarers, diners and drinkers alike. There should be a good range of local ales and trendier craft beers, some well-priced and excellent wines, and the menu should offer everything from superbly executed pub classics to more adventurous dishes, all offered with panache and chutzpah.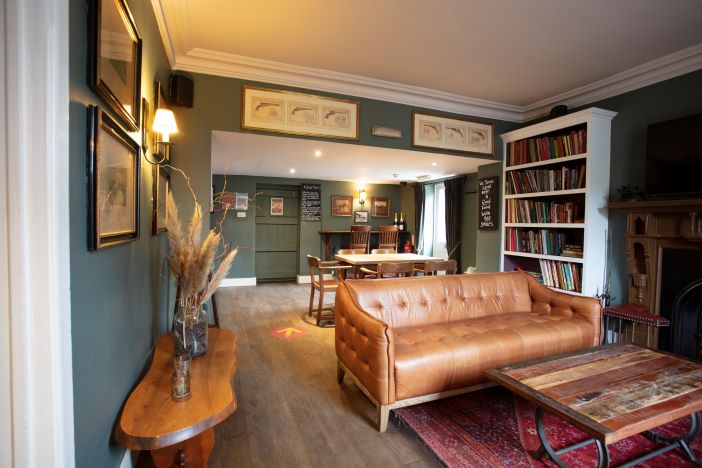 There are not enough of these pubs in the country for comfort (for shame!) but I am delighted to report that the King's Head in Leatheringsett in Norfolk is indeed one of these far too uncommon places. Situated about a mile from the chichi town of Holt (which, confusingly enough, features another King's Head pub – confusion is fairly common, apparently), it's the sort of laidback, civilised place that simultaneously juggles recognition from the Good Food Guide with locals coming in for a pint of excellent Norfolk ale. It is, in other words, a proper pub, and I would be honoured to have it as my local.
Alas, I live hundreds of miles away, but nonetheless the lunch that my family and I had here one winter's day is one that I still remember with enormous fondness. Flatbread and hummus was a slightly left-field beginning to the meal, followed by tempura prawns and smoked mackerel pate; as you would expect, given the Kings' Head's proximity to the sea, fish and seafood here are notably strong. A glass of Featherdrop New Zealand Sauvignon makes for a fitting accompaniment.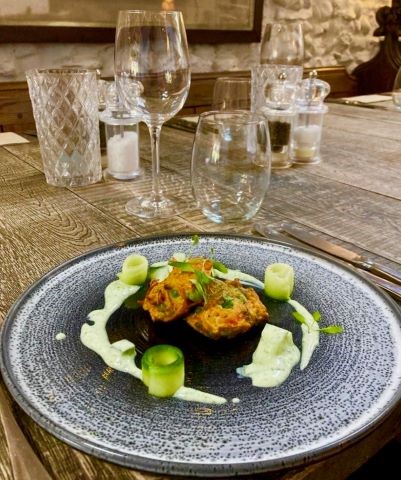 And then we're catapulted into mains, which divide neatly into the normal options and 'King's classics'; I plump for a fine ribeye steak, which comes with some of the best bearnaise sauce I can remember having anywhere, while my wife again attempted the unusual and enjoyed a Goan chickpea curry of unusually accomplished depth and spice, aided by a suitably cherry-ish Rioja. The afternoon proceeds smoothly and hugely enjoyably, even in these fearful times; we could have stayed for hours.
But it's time for pudding instead (vegan chocolate mousse for my wife, excellent ice cream for our daughter and, fearing that the sticky toffee dessert would finish me off, a fine spiced apple crumble tart) and then a fond farewell to this excellent spot. As I sit writing my review of our experience in the uncomfortably dull period of post-New Year temperance, I can't help thinking back on how wonderfully enjoyable this fine lunch was, and reflecting 'sometimes, you do get a platonic idea of what you want in this world, after all.'
The Kings Head, Leatheringsett, Norfolk, NR25 7AR. The county winner in the National Pub and Bar Awards 2021, The Kings Head is part of the Anglian Country Inns group. For more information, including menus, details about rooms, and what's on in the area, please visit www.kingsheadsnorfolk.co.uk.
The Arbuturian travelled to Sheringham with Greater Anglia Railways. Tickets and the latest offers can be found at www.greateranglia.co.uk.