The words 'the Mole Inn, Toot Baldon' sum up a kind of quintessential Englishness. I don't need to go into long descriptions of the beautiful countryside, the rhapsodic splendour of the lovingly restored rural inn and the general sense that all is well with the world in this corner of Oxfordshire for you to summon up a sense of what is here and all of its charms. Situated a 20-minute drive or so from Oxford itself, and only a short distance from the beautiful Harcourt Arboretum – the perfect place for a pre or post-prandial stroll – the Mole has managed to capture all that is right and just about the English dining experience, but has also kept things fresh and exciting with a few twists and unexpected detours. The two AA rosettes are well deserved.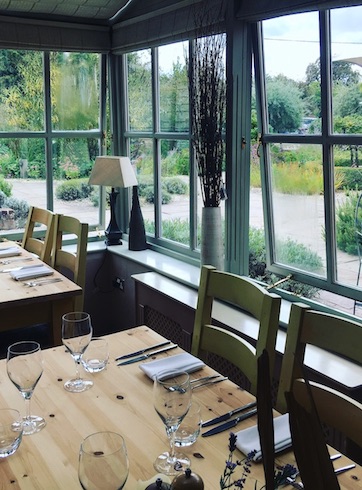 You know that you're in good hands in the cosy, timber-framed dining room when you order the bread and the 'special butters'. This is not a euphemism, but merely a prelude to its excellence. The bread is onion sourdough and focaccia, the butters Café de Paris and something really remarkable involving a kind of beef dripping. It is the kind of thing that one would expect to find in somewhere considerably more expensive and Michelin-starred. We chink glasses of the excellent wine (Picpoul for me, a French Sauvignon for my wife) and look forward to the meal proper.
A starter of lamb belly salad comes festooned with all sorts of interesting Moroccan-ish stylings; aubergine, pomegranate, feta and what-have-you. The problem sometimes with this sort of thing is that it can feel overstuffed, in a 'sod it, let's throw another ingredient in', but this skilfully rises above any suspicion of overkill by dint of everything being extremely well balanced. And, although it features an unusual cut of meat as its centrepiece, it doesn't seem remotely over-carnivorous. My wife's bruschetta, meanwhile, is simple and beautifully presented, and the buffalo mozzarella, sourced from the estimable Cheese Cellar, is a delight indeed.
Before we know it, we're onto the mains, and a small child is sated with an excellent sausage and chips. We're tempted by the delicious-sounding triple cooked ones, but we decide that she's most likely to be happy with the normal thin-cut frites, which I manage to have with a very fine, beautifully presented rib-eye steak. Served with a fabulous green peppercorn sauce, it's a delight. However my wife might have won this particular round with a special of spatchcocked quail. Sometimes a rather dry and unrewarding bird to eat – stick to the eggs in that case – this one was beautifully cooked and fabulously presented. I had the envy, but buried my jealousy by sharing an excellent bottle of a Grand Dominio Rioja from 2014. At a mere £33 a go, it's superb; silky, incredibly drinkable and without the heaviness that Spanish wine often has.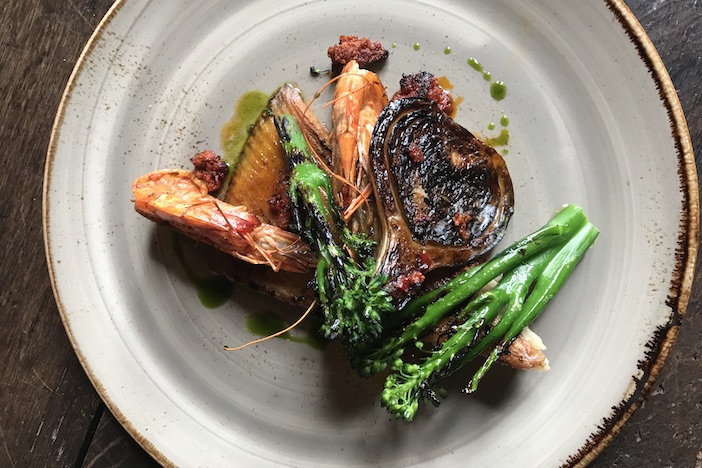 I don't want to give the impression that my beloved wife and I compete over our meals, nor that I usually choose the best and most interesting dishes. However, she beat me once again on the dessert front. My apple and rhubarb crumble was very good, with particularly delicious fruit, but it did nothing to reinvent the crumble wheel, as it were. However, her pain perdu bread and butter pudding – another special – was breathtakingly good. Light and incredibly moreish, it was pretty much a gold standard as far as these things go.
I would not wish to make the Mole sound anything that it is not. Ultimately, this is straightforward and honest food, served superbly well with charm and friendliness at prices which are entirely fair given the quality of what you eat and drink. But lucky Toot Baldon residents – and how fortunate for the rest of us that we can drop in and out, too, now and again.
The Mole Inn, Toot Baldon, Oxford OX44 9NG. For more information and menus, visit www.themoleinn.com.