In Three Men In A Boat – perhaps the ur-text when it comes to charming, quaint Thameside towns and villages – Jerome K Jerome wrote of Marlow that it 'is one of the pleasantest river centres I know of.  It is a bustling, lively little town; not very picturesque on the whole, it is true, but there are many quaint nooks and corners to be found in it, nevertheless—standing arches in the shattered bridge of Time.'
As usual with old JKJ, he is not wrong. Nearly a century and a half after the book's publication, a visit to Marlow is not so wildly different to when Jerome voyaged there in his boat. It's still bustling and lively, and the chain stores are at least balanced out by some quirkier and more iconoclastic spots. Including, I'm delighted to say, The Oarsman.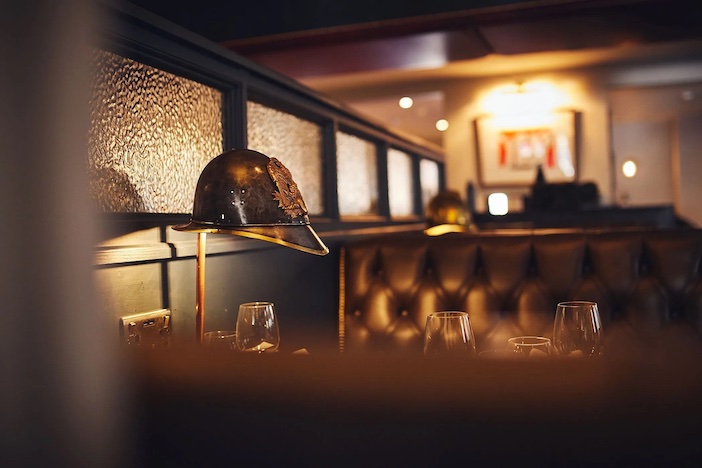 I was momentarily tempted not to tell anyone about The Oarsman. But that would entirely defeat the point of a review, so I shall. But my reasons for momentarily toying with discretion are simple. This new and superb bar-restaurant, from owners Nigel Sutcliffe and James McLean, along with head chef Scott Smith, was founded with one purpose: 'to help excellent people perform excellently.'
I shall go into more detail. It might look, at first glance, like any other number of well-decorated, distinctly smart places along this particular nook of the Thames, but as soon as you take a look at the menu, it is pleasingly, even stirringly, obvious that an entirely different level of ambition lies at hand here.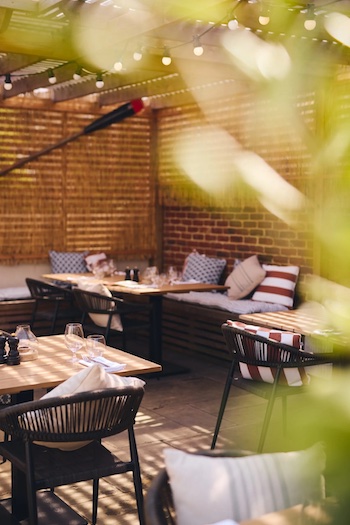 There are two ways of tackling the food. There's a conventional three course a la carte – although 'conventional' does it a disservice – and then a tapas-style 'larder' menu. We opted for the former with a couple of treats from the latter, including top-notch focaccia and parmesan gougeres, rich and oozing with cheese. We were dining al fresco, something that my daughter usually forbids, but on a gloriously sunny and warm May Saturday, it seemed like the only conceivable option.
My wife kicked off with a glass of Prosecco, but I had cider on the brain. And not any old Aspall-type cider, but a proper artisan one, the magnificently named Disco Nouveau from the much-acclaimed Little Pomona vineyard in Herefordshire. Our excellent waitress nudged me towards it – 'my favourite' – and I was glad that she did, for it was the best cider I have ever had, by a country mile. Crisp, refreshing and far too moreish – even at a 250ml glass – it boded well for a spectacular lunch.
Well, we weren't disappointed. The food at the Oarsman isn't just good, it's exemplary. There is nothing on the menu that's out of the ordinary in terms of innovation, but everything is done very, very well indeed. A starter of country terrine with sourdough bread is testament to this. Nothing reinvents the wheel in terms of presentation, but the bread is superb, and the terrine ranks with some of the creations of Calum Franklin at the Rosewood. Likewise, a chilled cucumber soup with feta is the perfect, refreshing starter, not least because we have a carafe of Bourgogne Chardonnay to drink with it.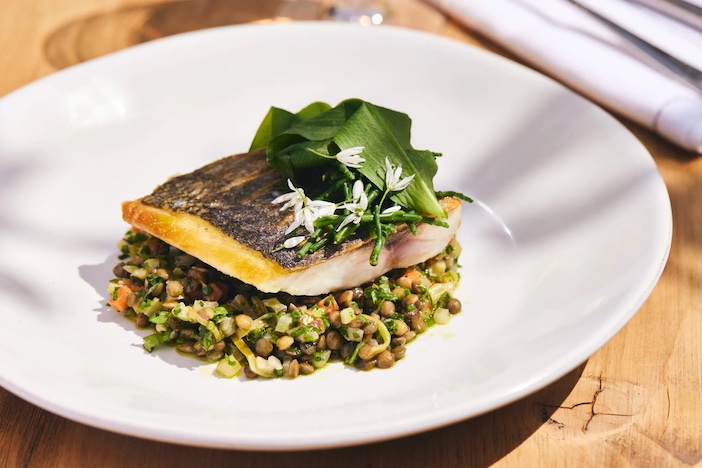 Follow that, we cried, and they did, with both a fine pork loin with chimichurri (I will never, ever order it and not hum 'Chim-chim-enee'), and, as suited the weather and setting, a stone bass with lentils and wild garlic vinaigrette. Sides of Panzanella salad – very fine – and upmarket chips (or 'crispy potato, 'nduja and garlic') are hugely welcome, and, lo, another glass of wine appears, this time of a Rioja type. Happy days, I cry. I am concurred with.
Puddings are very fine – a dark chocolate mousse hits the spot, and my daughter's peanut butter ice cream sandwich is a clever repurposing of Jason Atherton's PBJ (peanut butter and jelly) dessert. But to be honest, everything that we have here is so good that praise is easy to come by.
The Oarsman is the real deal, a truly accomplished place that mixes great service with peerless food and a spectacular wine list. I can't imagine having many more enjoyable meals this year. If only Jerome K Jerome had visited!
The Oarsman, 46 Spittal St, Marlow SL7 1DB. For more information, including details of events and private dining options, and for bookings, please visit www.theoarsman.co.uk.