Julie Griffiths (mother-in-law to Lily Allen) has been proprietor of the Sir Charles Napier for over 35 years, and one gets a sense that her life revolves around being there every evening for service. In all the times I've dined there, only once has she been absent – dedication that quickly sets her establishment apart. The Michelin star approval took its time, finally awarded in 2011; her loathing of the restaurant persistently being referred to as a gastro-pub was always well justified.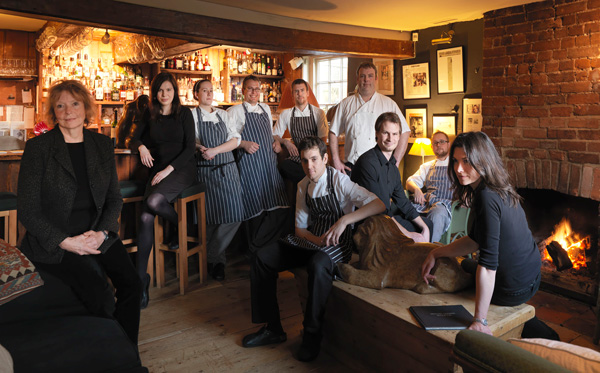 This isn't the sort of place where you return from the ladies to find your napkin has been turned into some crazy form of origami. You won't be pandered to or schmoozed by a peculiar little Frenchman wearing a medallion to "help" you choose the most expensive wine on the list. Nestled in the heart of the Oxfordshire countryside, it's not only difficult to find (with or without a sat-nav), but the hazardous roads act as a deterrent all of their own when it comes to drinking more than your quota. This is the sort of place you resent being designated driver for and wish you could haul up in for a glut of good food and wine, unmindful of how to find your way home again.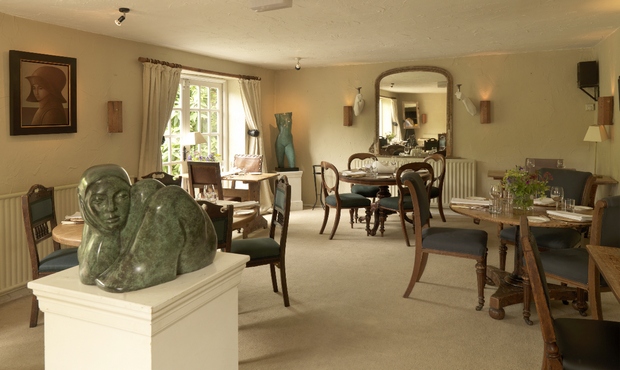 Some ten pubs in England happen to be named after General Charles Napier, a chap who became Commander in Chief of India, is remembered for barbarism, and is now best known for lending his name to one of the most renowned eateries in the county; the creaking front door of which boasts an oak-beamed interior and a bar with comfy sofas and open fireplaces. The Sir Charles offers not only a cosy environment in the winter months but a tranquil English idyll in the summer, with beautifully maintained gardens and a wisteria clad terrace. The dining room doubles up as an art gallery displaying the highly-polished animal sculptures of Julie's talented husband, Michael Cooper, which injects a dash of wit into a space filled with an eclectic ensemble of mismatched chairs. Those that suggest the place should be refurbished obviously don't get it.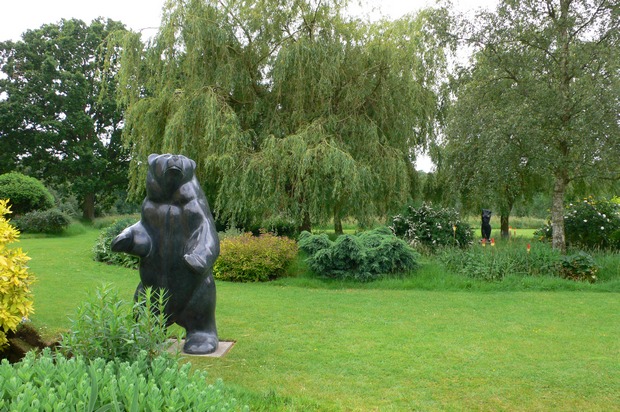 Whilst the signature dish of double-baked soufflé seems a permanent fixture on the menu, over the years the food, now under the command of Chris Godfrey, has gradually become more refined and elegant. My starter of Cornish crab ravioli with pickled vegetables and bisque was an ideal way to begin a meal; sweet seafood, the finest pasta, and julienne vegetables that brought both texture to the dish and the necessary acidity to cut through the rich and foamy bisque. This delightful symphony of flavours was washed down with a chilled glass of Viognier and followed by a main of yuzu-glazed Goosnargh duck, fondant potato, orange and heritage carrots. The tender and perfectly cooked duck breast, with irresistibly crispy skin, was yet robust enough to withstand the explosion of sweet and sour emanating from the yuzu and orange – an outstanding dish. The dessert of chocolate, peanut and salted caramel terrine with mandarin ice cream was sheer decadence, everything a good pud should be. Cleverly textured, this crispy-based chocolate bar was a veritable ménage à trois of sweet, salty, and bitter, and one dessert I wasn't about to share.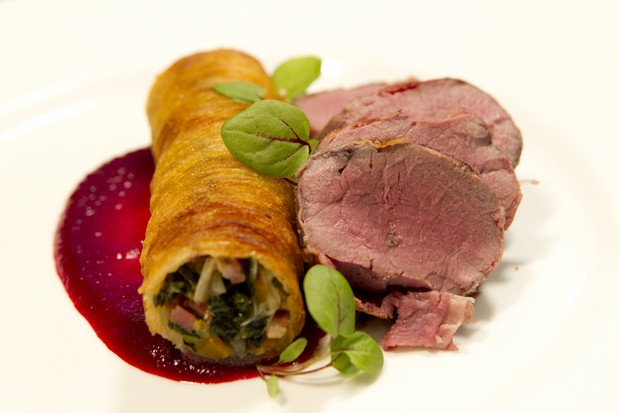 Londoners are happy to make the one-hour trip in order to find culinary excellence without the frills, although they don't blink at the prices like the locals might. Any restaurant with its own helipad obviously caters for a certain type of clientele, although they do offer a weekday set menu (£17.50 for two courses) and the wine list offers top class wines such as a Pouilly Fumé 2010 at under £30. Fans of the restaurant include Heston Blumenthal, who used to visit with his family before adopting his own set of whites, and Raymond Blanc, who once said "The Sir Charles Napier is the perfect place to take a loved one." I couldn't agree more.
Always keen to source seasonal and local ingredients, The Sir Charles Napier also organise foraging rambles through the spectacular Chiltern countryside, followed by a cookery demonstration and lunch. The Sir Charles Napier, Sprigg's Alley, Chinnor, Oxfordshire, OX39 4BX. For more information visit the website.