If you haven't been to Blakeney, go. That's all that I need to say about this beautiful village on the North Norfolk coast, but in the interests of journalistic rigour, there is a bit more to write, too. Anyone who has been to this especially lovely part of East Anglia will recognise many of the area's most salient features, such as the wonderful light, especially on cold autumn afternoons, the preponderance of charming pebble-built cottages and the wonderful beach walks.
There are other, less welcome features as well – sky-high house prices that have meant locals have been replaced by second home-owners and holiday cottage lets, and the ever-terrifying possibility of flooding – but Blakeney has the authentically unspoilt and welcoming feel of somewhere quintessentially English, and is well worth anyone's time.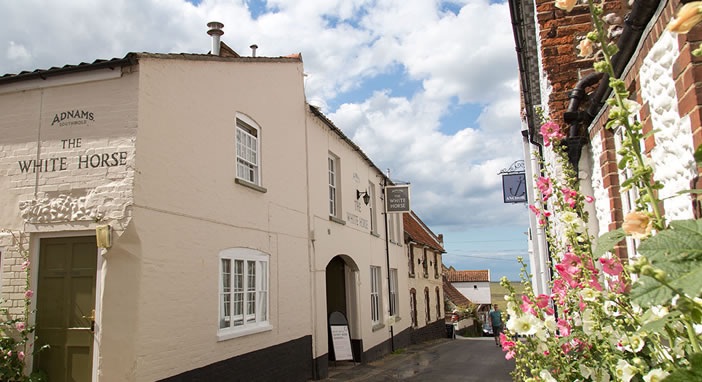 But upon arriving, the first question that goes through anyone's (well, my) head is 'Where do we eat and drink?' There are a couple of hotel bars and restaurants here, and an old-fashioned pub, but most have long since cottoned onto the fact that the best place to go here is the White Horse, situated a short stroll from the quay.
It is owned and managed by Adnams, themselves located in Southwold, in the next-door country of Suffolk, and one can guarantee that any visit to an Adnams pub will offer several things, including excellent food, a comprehensive selection of good beer and, perhaps most essentially of all, fine wine served at prices a fraction of what one might usually expect. There's only one of their pubs anywhere in Norfolk, and Blakeney seems a fitting home for it.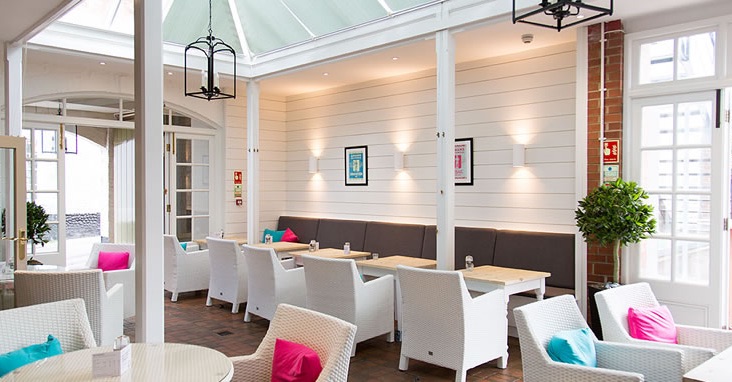 It would be an enormous shame to come here and not go heavy on seafood, so we do. Moules marinières to start are juicy, plump specimens that come in a delicious white wine sauce, and with generous hunks of garlic bread to soak up the goodness. My wife's sea bass is a perfect example of the breed, and my daughter's fish and chips are truly excellent. In fact, the only minor let-down comes with my main course, the rib-eye steak.
There is nothing wrong with this fine cut of meat, and the chips that come with it are proper skin-on, excellently seasoned examples, but there has been a shift between the ordered item, which promised all sorts of delights including potato fondant, a pancetta and peppercorn sauce and parsnips, and the more prosaic reality of what arrives; I am momentarily tempted to make a fuss, but decide that there is no point quibbling.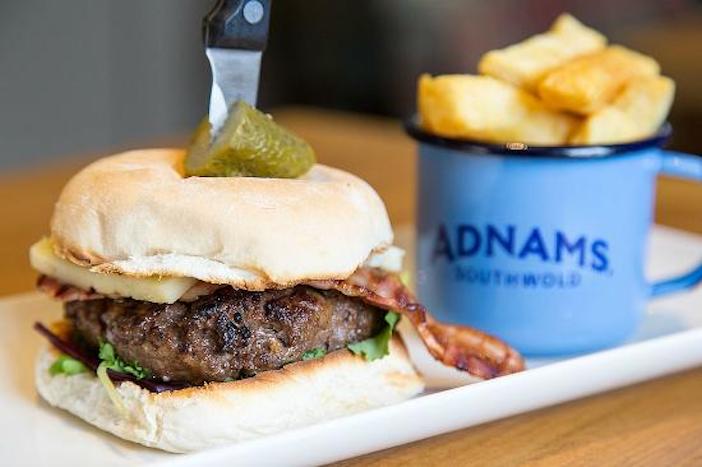 Besides, we have been very well catered for with the drinks. Gin and tonics of Adnams' lime gin and Fever Tree Mediterranean tonic start things off with aplomb, and then the momentum continues with glasses of Sauvignon Blanc and Chardonnay, before the delights of a Duoro Portuguese red. All of these are priced extraordinarily generously – no more than £25 for a bottle, around £8 for a large glass – for the quality of what we drink, and if it weren't for a small child demanding a walk ('Come on, Mummy!'), it would be all too tempting to settle into the bar and misspend an afternoon. As it is, I settle for a half-pint of one of the fine beers on tap, the Ease Up IPA, which is a fitting accompaniment to the meal, which ends with delicious local ice cream.
We leave replete and happy, as every other guest here does. The White Horse is offering something very lovely, top-quality food in a wonderful setting, and at very fair prices. We can't argue with any aspect of this splendid, vaguely other-worldly place, save to wish that it was our local.
The White Horse, 4 High Street, Blakeney, Norfolk NR25 7AL. For more information and menus, visit www.whitehorseblakeney.com.
The Arbuturian travelled to Sheringham with Greater Anglia Railways. Tickets and the latest offers can be found at www.greateranglia.co.uk.