Say what you like about climate change and global warming, but it does have one (admittedly short-term) advantage; we are, at the time of writing, enjoying the most gloriously sunny February imaginable. While inevitably this means that we'll probably see snow in August and all sorts of meteorological-related horrors, there's no doubt that seeing people enjoying an al fresco lunch in the sun on a day that, theoretically, could still be described as winter is a remarkable spectacle. And, on a bright and sunny Thursday, there can be few places more honestly enjoyable to have such a lunch than the recently opened Victors in Oxford.
Along with several other excellent spots that have colonised the new Westgate Centre – comfortably the best shopping centre I've ever been to, although that might sound like damning with faint praise – it offers panoramic views over the dreaming spires, allowing locals and visitors alike to play a game of 'spot the legendary building'. From our table, I spotted Christ Church's Tom Tower, the Radcliffe Camera's dome, the city's cathedral and St Mary's, the university church. Others will no doubt be able to find more, but, in my defence, I was also concentrating on the food and drink before me, to say nothing of a small child whose appreciation of classical architecture is perhaps not as developed as it might yet be.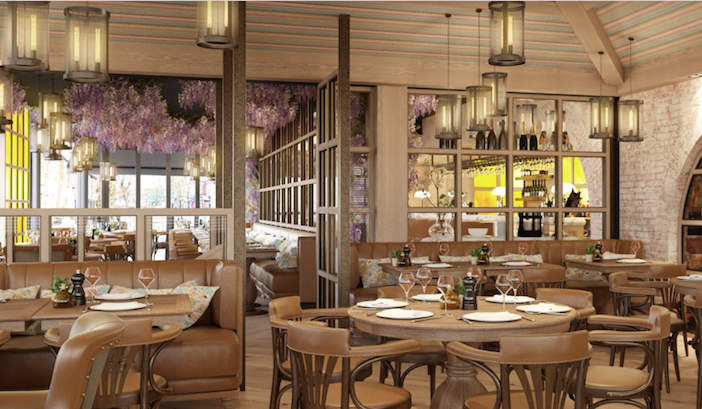 Her love of good food, however, is very much in place, and thankfully Victors doesn't disappoint. The large, light space, complete with terrace seating, claims to be 'Hamptons-inspired', which is usually so much marketing-speak, but here the airy room, friendly service and well-put-together menu genuinely do manage to transport the diner somewhere else for a few hours; not that being in the centre of one of Britain's most lovely cities is even remotely a chore. We scan the dishes on offer, decide against the sushi and sashimi, order a large glass of Picpoul and settle into the small plate section of the menu.
There is a smorgasbord of loveliness on offer, all priced sensibly. Mushroom croquettes with shaved black truffle and cheese beignets stand comparison with anything I've tried in considerably ritzier establishments, and my wife's appreciative comments on the grilled avocado with tofu and roasted tomato meant that she – no mean connoisseur of the avo- suggested that it more than passed muster. As for the fussy child herself, her first foray into a bao bun with popcorn chicken met with approval; even a moment of dipping her chicken into the too-spicy chipotle mayonnaise did not lead to more than the expected protest.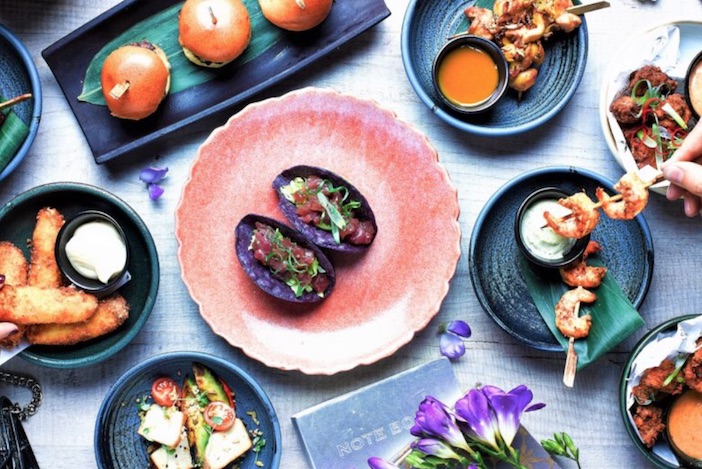 It would be perfectly possible to come here and only dine on the small plates; perhaps this is the best way of enjoying the Victors experience. In the interests of professionalism, we ordered a main course each – rib-eye with béarnaise sauce for me, fillet of sea bass for my wife – and both were good (the steak having an appealingly tagliata-esque quality), but not, perhaps, as revelatory as some of the smaller dishes. The puddings use a large amount of what can be described as 'sweet earth', which is intriguing and moreish, but there's no doubt that a top-notch chocolate fondant with almond ice cream, washed down with an espresso martini (something of a must at lunchtime) is the stuff of fable.
So, another winner in a city that is rapidly becoming synonymous with interesting, well-conceived restaurants at all manner of price points. And so, when the weather's glorious again and the views remain splendid, it will be very hard not to drift back to Victors with the intention of enjoying another excellent meal. And, who knows, I might even be able to persuade my daughter to show a greater interest in her city's architectural heritage next time, too.
Victors, 307 The Westgate, Queen Street, Oxford OX1 1PG. For more information, including details of their other locations, visit www.victors.co.uk.