Jay Rayner, of the Observer, is an estimable food critic; one of the best writing today, if not the best. Yet I have noticed, over the course of his reviewing, a certain animosity towards my home city of Oxford and its restaurants. In one piece, he wrote contemptuously that 'I've said it before. Oxford is an odd place. Its citizens have taste and money…But it's short on great choice.'
Historically, he has had a point. As a student, I divided my time and loan expenditure between Branca (still there, still excellent), Browns (still there, less good) and Pizza Express (say no more). Otherwise, it was pot luck in the pubs or sandwiches in the cafes. But now, it is a city full of top-notch establishments. From pubs like the Magdalen Arms (which, admittedly, Rayner reveres) and the new White House to restaurants like Pompette, Arbequina, Oli's Thai and the current subject of my review, Wilding, it can hold its head high against any other city of its size.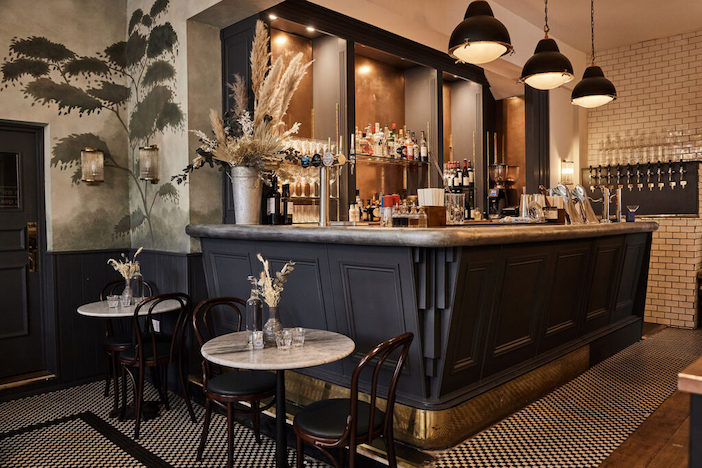 Again, I return to the past to assess the excellent Wilding, sister establishment of the highly regarded Eight Stoney Street in Frome. Situated on Oxford's Little Clarendon Street in Jericho – so-called 'Little Trendy Street' – it is located in what used to be a Café Rouge, and has successfully exorcised all of the memories of that particular regrettable group. Refurbished with aplomb during lockdown, it opened a matter of a few weeks ago, and has already established itself as offering something distinctly different from its peers. Restaurant, wine bar, café, wine shop; Wilding exists in all of these incarnations, yet mercifully without the identity crisis or 'master of none' syndrome that such places so often exhibit.
Unusually, I had been to Wilding several times before I'd reviewed it, albeit mainly to drink. The wine list at Wilding, overseen by owner Kent and head of wine Sarah, offers an excellent range of styles and vintages by the glass, carafe and bottle, at exceptionally good prices. One can sip on anything from Oxfordshire Freedom of the Press Bacchus white to a very fine Montepulciano from Abruzzo, and no bottle on the main list will cost over £45.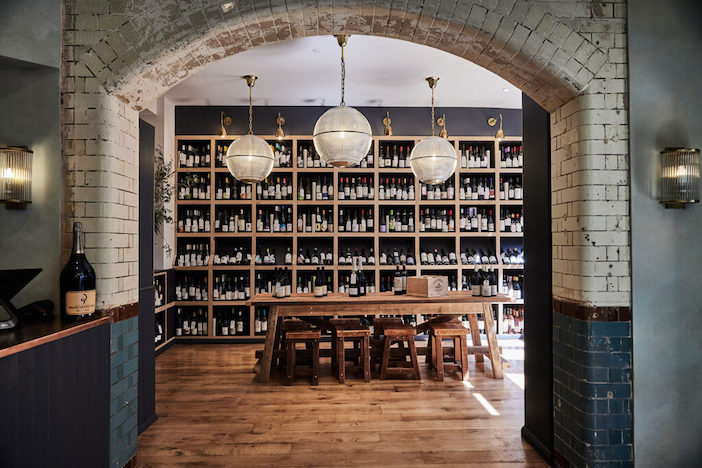 If you're in the mood to splurge, then there's a fixed corkage charge of £15 per bottle, meaning that big-spending groups can order away at a fraction of the price of other restaurants. But, blessedly, people like me – who tend never to drink wine in pubs because it's horrible – now have somewhere to go in and have a delicious glass of something lovely at a sensible price. Sitting in the back garden, which abuts Somerville, is one of the nicest things that one can do on a summer's day in Oxford.
If the food wasn't up to scratch, then it would be only mildly disappointing, but thankfully it's both terrific and very sensibly priced. A Sunday visit saw my wife and I begin with some very fine focaccia (which I would argue is closer to garlic bread, but tomato, tomato) and delicious mini-cheese biscuits, before moving onto small plates of scallops and tomato salad, before the specials of T-bone veal steak and stone bass. Nothing costs over £20 (not even the veal, which even humble establishments usually whack on a premium for), and it's all beautifully presented and superbly cooked. And our five year old was delighted with her pizza, which she pronounced just as good as what she has at home.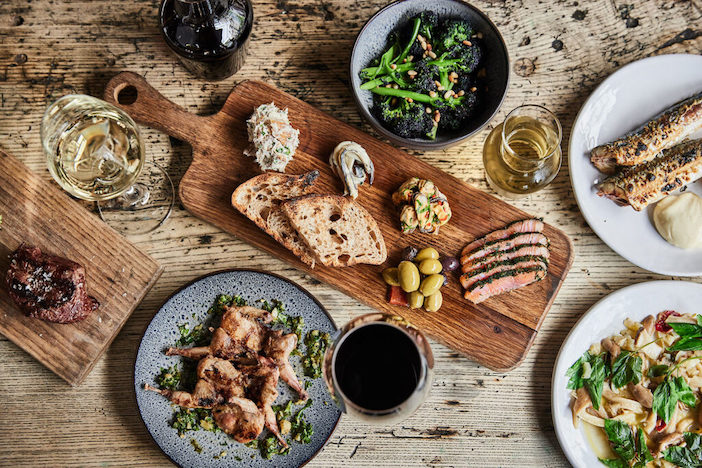 After desserts of chocolate delice – aptly named – and a glass of Pedro Ximenez, we left replete and very happy. Wilding has already established itself as one of Oxford's outstanding places to eat and, especially, to drink, and I look forward to many more happy visits there. But will it ever see any students there? Perhaps only with their parents. But at least that'll mean that there will, at least, be some space inside for the rest of us to enjoy this intoxicating new delight.
Wilding, 11-12 Little Clarendon Street, Oxford OX1 2HP. For more information, including menus, and details of their wines, please visit www.wilding.wine.