Good things come to those who wait. But Stirling isn't a man for waiting…
Over-and-Under polished to a high sheen, hounds straining at the leash, beaters standing by, pressed plus fours hanging ready and old Uncle Bertie leaning precariously on his walk stick, sipping from the swing adjuster. It can mean only one thing: the Glorious 12th fast approaches. But isn't it past August, you cry? Why, yes, but put away those befuddled expressions and reshoulder those guns, for I speak not of the infamous date of the year, no – I'm referring to the The Glorious 12th Whisky & Game Bar.
Ye Gods! This is quite possibly the finest, most inspired idea I've heard since, well, the Glorious 12th itself. This, readers, is the brainchild of two stalwarts of the Arb's pantheon; the Scotch Malt Whisky Society and the Wild Game Co. And the premise? Twelve single cask whiskies matched with twelve dishes of Scottish game tapas. Can you imagine?!
For three evenings only, flavour hunters are invited to feast on a menu of fine Scottish game, including woodcock, hare, partridge and wild boar, expertly paired with the exceptionally varied flavours of the Society's rare single cask whiskies. Stand by!
The Glorious 12th bar will offer a ticketed, hosting dining experience with two sittings each night at 6.45pm and 8.45pm. It will also be open to walk-ins to sample a limited selection of the drams and tapas dishes on offer.  Ticket buyers will delve further into the world of flavours with expert talks each evening thus:
Thursday 11th September – Foraging flavours with Thom Hunt
Friday 12th September – Game butchery with Thom Hunt
Saturday 13th September – DIY meat smoking with Ru Emslie
Helen Stewart, The Scotch Malt Whisky Society's UK Brand Manager, says: "The single casks that we bottle give us a wide, ever-changing variety of flavours to play with. Experimenting with these rare whiskies alongside the wild game sourced by The Wild Game Co. has resulted in some fascinating flavour pairings."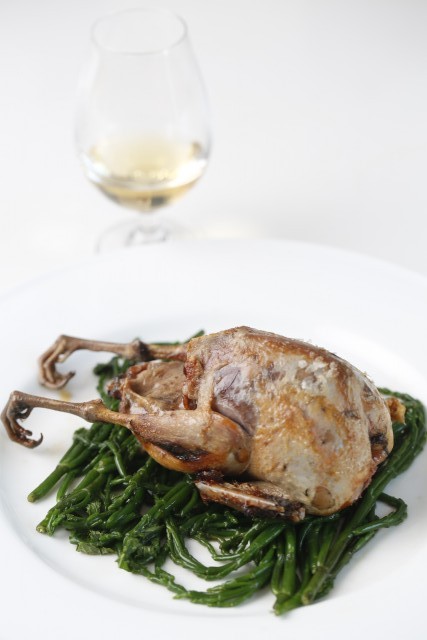 Andy Waugh, founder of The Wild Game Co., tells us: "When it comes to game, our aim is to take people on journey of discovery so they can explore these seasonal meats, which are so often overlooked yet so available on our doorsteps. There's not a better time than now to eat game, as it's just come into season and pairing wild game with different types of whisky offers a whole new flavour experience."
The pop-up will be staged at Studio 2, a contemporary gallery space in Shoreditch, being transformed into a Scottish tapas and whisky bar, with elements of the Scottish countryside transporting guests away from city life. Though this, to me, sounds more like a closer approximation to my idea of heaven…
The Glorious 12 Whisky & Game Bar, Studio 2, 31 New Inn Yard, Shoreditch, London, EC2A 3EY – Thursday 11th September – Saturday 13th September.
The £29 ticket price includes the hosted dining experience, 4 pairings of game and whisky and a guest talk. Only ticket buyers have access to the full menu of 12 whisky and game pairings.
For more information, visit the website.