Most of you will probably remember Mikhail Baryshnikov as Carrie's love interest, Alexandr Petrovsky, in Sex and the City (before she fell back into the arms of Mr Big in Paris), but alongside his flirtation with NYC's best-dressed former singleton; Baryshnikov just happens to be one of the world's most famous ballet dancers and now he's also launched a t-shirt in collaboration with LA-based brand Citizens of Humanity.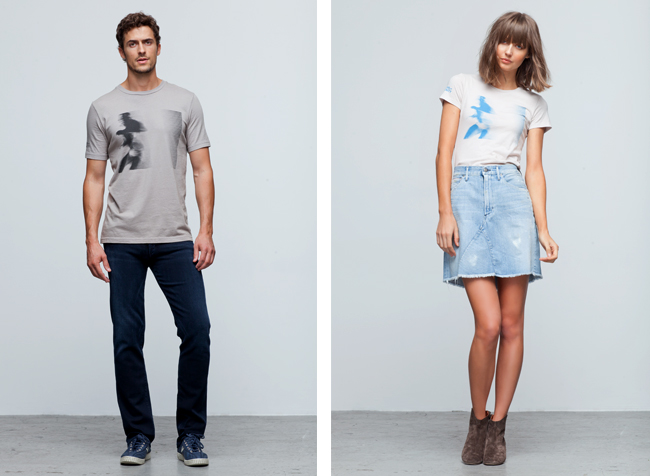 As part of a yearlong monthly film series entitled Just Like You, which profiles various visionaries who have influenced the brand, from surfers to chefs – the featured creatives will design a limited-edition tee and appear in a short film to discuss their own lives and achievements – all proceeds from sales will be donated to the charity of their choice. Baryshnikov and Citizens of Humanity founder Jerome Dahan are the first two subjects in the series.
Baryshnikov's tee design (pics above) aptly features a dancer in motion and in his accompanying film, he explains, "art breeds humanity and humility… and educates people." Watch it HERE.
Two new creatives and their t-shirt designs/films will be unveiled each month, and for more info and to buy Carrie's old BF's tee, which will be available from this Friday 5th October, head HERE